The Plague and I Audio Book Review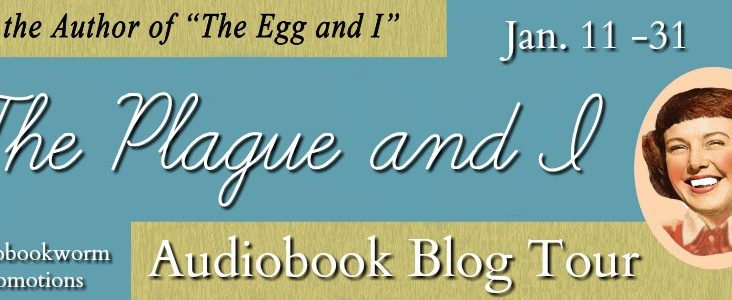 From the author of The Egg and I, comes the story of The Plague and I – looking at how Betty battled tuberculosis.

About The Plague and I
"The Plague and I" recounts MacDonald's experiences in a Seattle sanitarium, where the author spent almost a year (1938-39) battling tuberculosis. The White Plague was no laughing matter, but MacDonald nonetheless makes a sprightly tale of her brush with something deadly.
"Anybody Can Do Anything" is a high-spirited, hilarious celebration of how "the warmth and loyalty and laughter of a big family" brightened their weathering of the Great Depression.
In "Onions in the Stew", MacDonald is in unbuttonedly frolicsome form as she describes how, with husband and daughters, she set to work making a life on a rough-and-tumble island in Puget Sound, a ferry ride from Seattle.
My Thoughts
I absolutely fell in love with the Plague and I! I wasn't too sure about the story when the audiobook began but as her story went on, I felt outrage, sympathy and the need to learn more about tuberculosis during the time period she was living in.
Betty had a rough childhood from today's standards – her Father kept her following the latest health regiments to ensure she had optimal health (some of which I can't even begin to imagine doing myself especially in the cold). Despite all of this, she still managed to develop tuberculosis as an adult with her own children. I was shocked at the way patients were treated with tuberculosis, the way society treated them and the actual treatment plans that were developed. The nurses sounded horrendous and the patient care was disgusting – I felt that no wonder so many died at the time. But I do believe they were doing the best with what they had. This story actually had me looking up and researching tuberculosis during this time period just to learn more.
Throughout all that she went through, Betty remained herself – the happy, go lucky, funny Mother who always tried to smile through it all. I think that is why I loved this audiobook so much. She really helps to give perspective on life and what we think may be the end of the world, may actually be a blessing in disguise.
If you are looking for a good laugh, an important and well worth lesson on life then this audiobook is for you. The story is well written and the narration is excellent. Heather has an excellent voice that draws you in to the story – not to mention she made me laugh with her voices of some of the characters in the story (especially the Southern belle!). This audiobook was an excellent way to unwind, learn and gain a new perspective.
You can purchase a copy of this audiobook on Amazon.
Rating: 5/5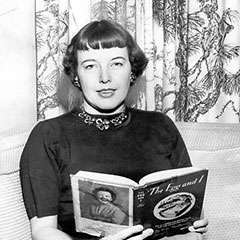 About the Author
Betty Bard MacDonald (1907–1958), the best-selling author of The Egg and I and the classic Mrs. Piggle-Wiggle children's books, burst onto the literary scene shortly after the end of World War II. Readers embraced her memoir of her years as a young bride operating a chicken ranch on Washington's Olympic Peninsula, andThe Egg and I sold its first million copies in less than a year. The public was drawn to MacDonald's vivacity, her offbeat humor, and her irreverent take on life. In 1947, the book was made into a movie starring Fred MacMurray and Claudette Colbert, and spawned a series of films featuring MacDonald's Ma and Pa Kettle characters.
MacDonald followed up the success of The Egg and I with the creation of Mrs. Piggle-Wiggle, a magical woman who cures children of their bad habits, and with three additional memoirs: The Plague and I (chronicling her time in a tuberculosis sanitarium just outside Seattle), Anybody Can Do Anything (recounting her madcap attempts to find work during the Great Depression), and Onions in the Stew (about her life raising two teenage daughters on Vashon Island).
Author Paula Becker was granted full access to Betty MacDonald's archives, including materials never before seen by any researcher. Looking for Betty MacDonald, the first official biography of this endearing Northwest storyteller, reveals the story behind the memoirs and the difference between the real Betty MacDonald and her literary persona.
Post Hypnotic Press: Website⎮Twitter⎮Facebook⎮YouTube⎮LinkedIn⎮SoundCloud⎮Pinterest⎮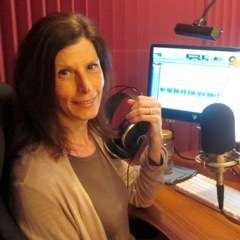 About the Narrator
Heather Henderson is a voice actress and audiobook narrator with a 20-year career in literary and performing arts.  Her narrations include the NYT bestseller (now also a feature film) Brain on Fire;  and Sharon Creech's The Boy on the Porch, which won her an Earphones award and was named one of the Best Children's Audiobooks for 2013 by Audiofile Magazine.   She earned her Doctor of Fine Arts degree at the Yale School of Drama, and is co-curator of AudioEloquence.com, a pronunciation research site for the audiobook industry.  In 2015, Heather was a finalist for a Voice Arts Award (Outstanding Narration, Audiobook Classics), for her narration of Betty MacDonald's The Egg and I.
The Giveaway!
GRAND PRIZE: $100 credit for the Post Hypnotic Press Website

$60 credit for the Post Hypnotic Press Website

The Plague and I 3rd Runner Up

Disclosure: I received an audiobook of this novel. All opinions expressed are my own.