The Scandalous Flirt Book Review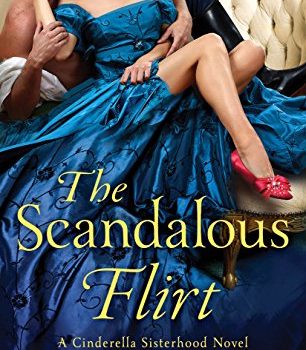 In The Scandalous Flirt, it all began with just one kiss.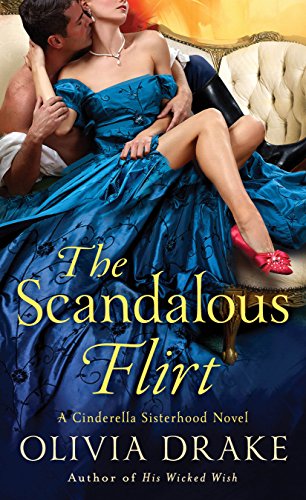 About The Scandalous Flirt
Aurora Paxton was once the belle of the ball, the most sought-after debutante of the season—until a scandalous mistake ruined her. Shunned by her family, Rory was banished to the country to live in disgrace. Now she's been summoned back to London by her stepmother, who is being blackmailed by the least likely person Rory can imagine: Lucas Vale, Marquess of Dashell.
Lucas is someone Rory's known for years—a man as devastatingly handsome as he is coldly disapproving of her. What in the world could he want from her or her family? Rory intends to find out as soon as she comes face to face with her old foe. What she never expects, however, is that the icy aristocrat has a soft spot for her—and a secret plan to redeem her status. Could it be that Lucas has been in love with Rory all along. . .and has finally found a way to win her heart?
My Thoughts
The Scandalous Flirt is a fun, humourous historical romance set in England. Our main character, Aurora, is a young girl with a kind, bright and fun-loving heart. She was easily tricked by what she thought was true love. Instead of everyone punishing him, she carried all of the blame. While this happened so often during this time, your heart aches for her. She was a young, trusting girl who was taken advantage of and yet she carried all the punishment for something that was not even a crime.
Lucas is a young man who wants to portray the ideal image of an aristocrat. He wants the perfect house, perfect wife with no blemishes to his name – even if this means living a dull, boring life. He was initially attracted to Aurora but the scandal behind her name made him ignore his feelings.
When blackmail affects her family, Aurora returns to the city to help her Stepmother (a woman who treated her so cruelly). This brings her into the social scene and becoming the talk of society once again. Lucas can't help but feel attraction for her again, something he is not very good at showing! While Aurora initially feels negatively towards him, she quickly learns that she needs his help in order to save her family honour.
They work together to solve the mystery and you are left with a most surprising ending! This is a fun, lighthearted romance that is perfect for a rainy day or a day at the beach. It is well written and thought out and I enjoyed watching their romance unfold.
You can purchase a copy of this book on Amazon.
Rating: 4/5
About the Author
Olivia Drake is the author of 8 books including the Cinderella Sisterhood series: IF THE SLIPPER FITS, STROKE OF MIDNIGHT, ABDUCTED BY A PRINCE, BELLA AND THE BEAST, and HIS WICKED WISH. Another book in the series will be out in 2017. She also has written 24 romance novels under the name Barbara Dawson Smith. Her books have won the Golden Heart Award, Best Historical Romantic Suspense, Best Regency Historical, and the prestigious Rita Award from Romance Writers of America. She lives in Houston, Texas, with her husband and a pair of feisty cats. Her two daughters have flown the nest, but they still come back whenever they want a home-cooked meal.
Disclosure: I received a digital copy of this book in order to facilitate this review. All opinions expressed are my own.