The Warrior of Clan Kincaid Book Review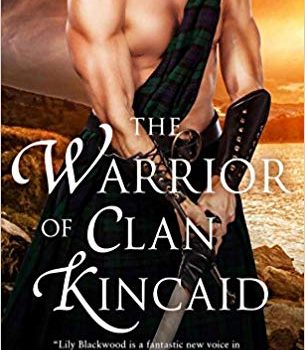 In The Warrior of Clan Kincaid, love takes no prisoners.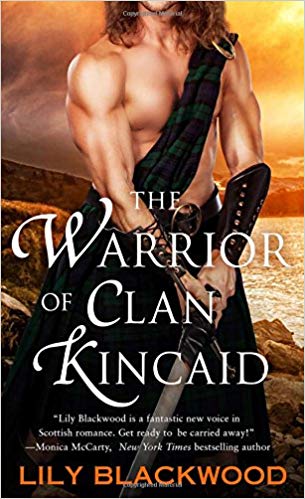 About The Warrior of Clan Kincaid
Derryth MacClaren is on the run having been sent from her castle home to avoid capture by the vicious nobleman known as the Wolf, who has vowed revenge against the Clan Kincaid. When a surprise attack leaves her vulnerable, Derryth ends up in the hands of an enemy warrior who claims her, with the Wolf's blessing, as his prize. But her captor's gentle words and touch seduce her heart and body completely and when she discovers the tattoo on his arm that proves him to be the legendary, long-believed dead son of the murdered Laird of Kincaid, Derryth knows she must find a way to alter his fate and her own
Cull has no memory of his family or past, all he knows is the life of a warrior, trained to fight on behalf of the Scottish king. But now that Derryth has informed him of who he really is: Cullen Braewick, the youngest son of the slain laird, he is torn. If Cull exacts revenge against the Wolf, who executed his father, he stands to lose the precious lass who he has come to love. What is he willing to sacrifice for Derryth to keep her safe. . .and in his arms?
My Thoughts
My favourite historical time period! Set in Scotland with some rugged warriors and tough as nails females, this novel will have you falling in love!
Fearing for Derryth's safety, her family sends her away thinking to protect herself from the Wolf – a noble in the local area who has vowed revenge on the Kincaids (a history that we don't fully appreciate until about halfway through the story). The only problem? Her family sends her right into the hands of the enemy and his faithful warrior, Cull. Cull is a legend in his own right – fierce and savage in  many minds but what we see in him as a captor makes us realize there is more than meets the eye. He is kind, gentle and thoughtful to Derryth (even when she pushes every button possible!). They get off on a rocky start but as Derryth begins to learn there is more to his harsh exterior, she slowly opens up to him. That is when she finds the tattoo on his arm. Cull who has always believed him to belong to no one – no family, no clan and who was rescued from a slave ship finds this hard to believe. How could he of all people have a family? A life? A home?
The plot begins to thicken even more as we realize that the man he has protected his whole life is the reason he grew up without a family – the Wolf killed his Father, denied him his heritage and fully knowing who he was – he never told him of his past.
This is a story of betrayal, revenge but it is also full of hope, family bonds and love. We feel Cull's pain and disbelief. His lack of understanding that he could have a future with people he loved, something he felt he never deserved and struggled with this acceptance. It is a story of survival and pushing forward – we need to let go of our past in order to embrace our futures. This was a definite fantastic read from start to finish!
You can purchase a copy of this book on Amazon.
Rating: 4/5
About the Author
Since her earliest days, Lily Blackwood has found a friend in books. Raised an Army brat, her family moved often, and books were constant companions who always smoothed the transition to a new location and a new set of friends. Now, Lily lives in Texas where she writes sexy historical romance novels about fierce Highlanders while looking out over a garden tended by her own handsome, dashing husband. She suffers endless (fun and always welcome!) interruptions by her two children. And like many authors, she writes with a cat-or two-wrapped around her legs. She is the author of The Beast of Clan Kincaid, Single-Minded, and other books.
Disclosure: I received a digital copy of this book, all opinions expressed are my own.