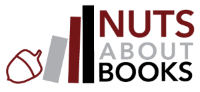 Shawn Smucker is back with an unsettling story that asks us to consider two challenging questions: To what lengths will we go to assuage our own guilt? and Is there a limit to the things we will do for the people we love?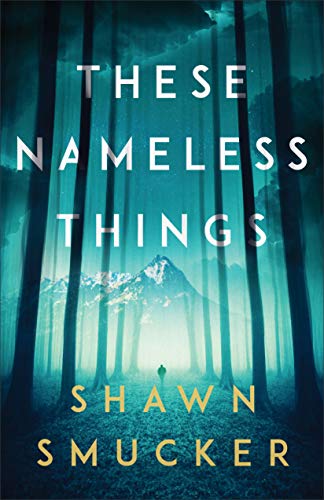 About These Nameless Things
Before Dan opened his door to find a wounded woman who had escaped from the tormentors in the mountain, his life had become rather quiet. He and the eight other people in the mostly abandoned town had become friends. They spent peaceful evenings around the campfire and even made vague plans to journey east one day and leave the ominous mountain behind.
But her arrival changes everything.
Who is she? How does she know so much about Dan's brother, who is still held captive in the mountain? Why are long-forgotten memories rising to the surface? And why does Dan feel so compelled to keep her presence in his house a secret?
My Thoughts
When I started reading These Nameless Things, I felt lost – what was the mountain? What had the members of this community endured? What and who would have tortured these people? And why?
The beginning of the story I found at times hard to follow as we are almost left in the dark (similar to how the characters appeared to be feeling). We are introduced to Dan who is living with other members of a community (for lack of better words) who have escaped something awful up in the mountains but what they experienced we do not quite find out – just that they endured torture and live in fear of returning. Dan is waiting for his brother to also find a way to escape the mountain and feels a tremendous amount of guilt that his brother is still in the mountain. All of the members of this community struggle with remembering their past and why they are waiting, but they know they must wait. Slowly, some of the members start to regain their memory and this is when I began to truly appreciate the story and how are characters are connected.
What follows is a slow unravelling of pain, guilt and the burden that these emotions carry in life. We learn how one bad decision caused a ripple affect in others lives and were torn apart. But we also see compassion, understanding and forgiveness. That sometimes we need to learn to forgive in order to move forward.
These Nameless Things is a powerful novel of pain, guilt and the power of forgiveness. Each character carried their own burden of pain, anger and guilt that centered around one awful decision. It is through forgiveness and compassion that they are able to move forward and release the pain of the past. This novel has an amazing plot, which was a bit harder to follow for the first bit but definitely worth it to keep reading and well developed characters. A definite must read novel!
You can purchase a copy of this book on Amazon.
Rating: 4/5
About the Author
Shawn Smucker is the award-winning author of Light from Distant Stars, the young adult novels The Day the Angels Fell and The Edge of Over There, and the memoir Once We Were Strangers. He lives with his wife and six children in Lancaster, Pennsylvania. You can find him online at www.shawnsmucker.com.
Disclosure: I received a copy of this book to facilitate this review. All opinions expressed are my own.