Thirteen is an action packed blockbuster, Red Dawn meets 1984. The perfect book for kids 10-14, even those who don't like to read!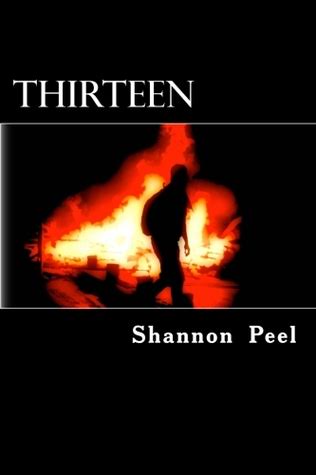 About Thirteen
Jack wants to hang out with his friends but his Mom's rules keep him grounded. Until one morning, when they wake up to gun fire and their whole world changes. Foreign soldiers have invaded his home cutting off power, knocking down communication and restricting travel. To make matters worse he does not know if is Dad is alive, wounded or dead. He needs to find out but his Mom doesn't care, the soldiers are in his way and the cop in his life won't help him.
My Thoughts
I love youth novels, they are always full of adventure and with a different viewpoint that gives great insights to youth and how they connect with their peers. Thirteen is a very age appropriate novel for youths that I believe they can easily relate to (wanting to do more than their age allows them to, wanting and needing to contribute and understanding of world events).
The plot really makes you think, could something like this happen in present day Canada? We are accustomed to our security and safety but will this always be the case? Jack struggles in this novel with wanting independence but wanting security from his Mother, wanting to help but the terrifying reality of war scares him. He is a young man who is almost lost in how he should behave and how he can protect his Mother. Throw in a divorce and separation from his Father and you have a young man who many youths could relate to. He is confused, proud and wants to enjoy his social life.
Shannon writes very well and the novel is easy to follow from start to finish. With the adventurous and thought-provoking plot line, it was easy to not put my book down!
You can purchase a copy of the book on Amazon.
Rating: 5/5
About the Author
Shannon grew up in Enderby, BC where her family roots run deep. She relied on books and imagination as a child to escape the world beyond. She went to UBC and earned a BA with a concentration in Political Science and Economics. World events, social justice and human motivations became a passion of hers. This passion is a driving force in all her stories.
After a career in the financial field, she decided to stay home and raise her two children until school age. She currently resides in BC's Lower mainland with her two teenage children. Thirteen is her debut full size paperback novel.
Disclosure: I received a digital copy of this book in order to facilitate this review. All opinions expressed are my own.