Three Paws Book Review and Giveaway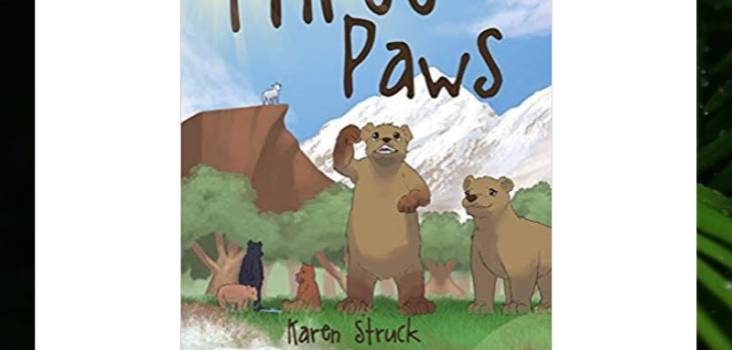 Learn the importance of friendship, never giving up and acceptance in Three Paws.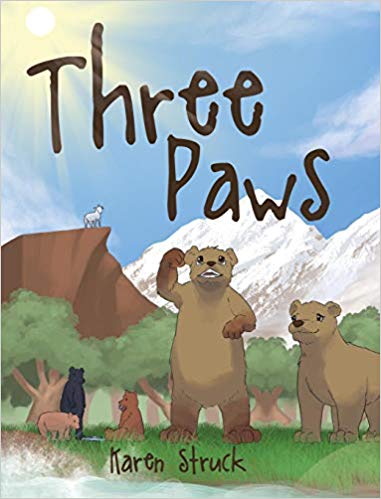 About Three Paws
An Alaskan grizzly bear cub survives a tragic accident, leaving him with one limp paw. But despite his physical challenge, his dream of becoming a great salmon catcher spurs him to take personal risks as he befriends an injured billy goat. Boots, the bear cub, will do anything necessary to accomplish his dream. When the injured goat offers a promise of possibilities in the hopes that Boots will not eat him, the three-pawed cub must face unexpected consequences. Can Boots trust the goat to deliver on his promise? The surprise ending will even surprise you!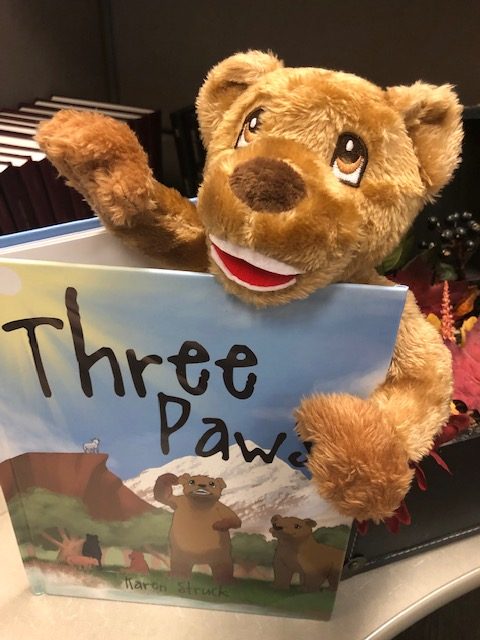 Our Thoughts
In Three Paws, the brave, adventurous Boots hurts his front paw – damaging the bones and making it impossible to use. He does this doing something his Mom warned him not to do (aww the joys of having kids!). All he wanted to do was prove that he was brave and the best salmon catcher, now he begins to doubt whether he will ever be able to catch salmon again. He lets his fear bother him internally, until he meets a goat who was also injured during a fall. Boots helps the goat and in return, the goat helps him to realize that you don't need four paws to be the best salmon catcher if you can think outside of the box. He does so despite the doubts of the other cubs.
This is a beautiful story from start to finish of a young bear who faces a situation that could harm him (not being able to use his paw to fish, could cause starvation and death for the young cub) and when he shows another animal compassion, he learns a very valuable lesson. The goat (an unlikely friend and hero), shows him how to live again, to gain confidence and to think outside of the box. In the face of a great challenge, Boots shows strength and courage while earning a new friend.
This is a great book for young children with that important reminder that we can do anything we set our mind to – nothing is out of our reach if we are willing to think differently and work hard. A fantastic story from start to finish that you will enjoy reading with your child.
You can purchase a copy of this book on Amazon.
About the Author
Karen Struck discovered the joy of children's literature as she read to her daughter each night. She was inspired by the Harry Potter book series and decided to take writing courses through the Institute of Children's Literature. Three Paws is the first book published in the Three Paws Series.
Karen is a registered nurse and works in the aesthetic industry, performing laser treatments combined with injectables for skin rejuvenation. She works with her husband, Steve, a plastic surgeon in Atherton, California. They live in Los Gatos, California. She has a daughter named Rachel and two stepchildren, Danni and Evan Struck.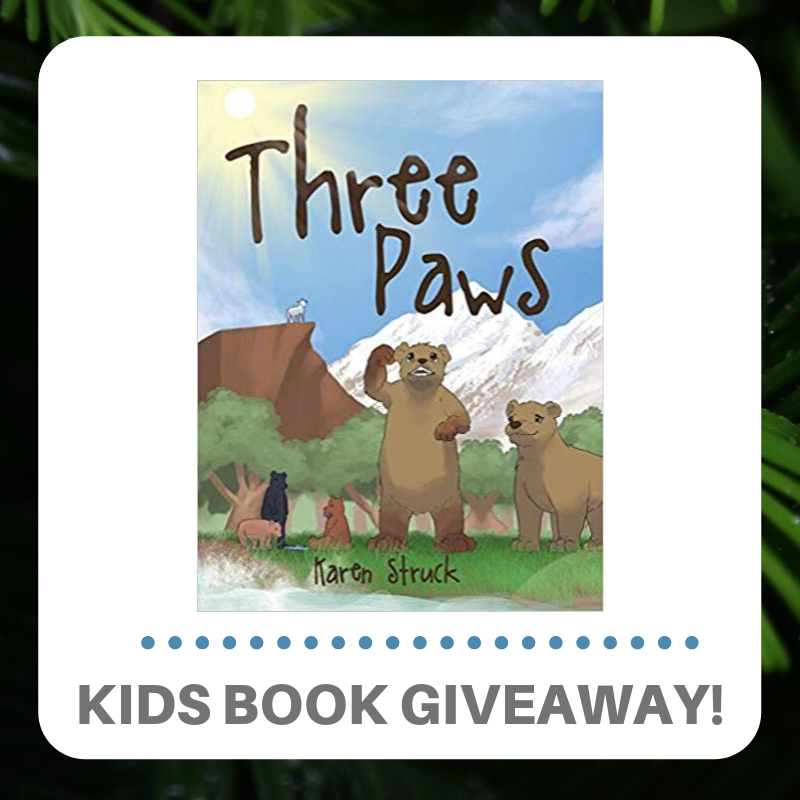 The Giveaway!
a Rafflecopter giveaway
Disclosure: I received a copy of this book in order to facilitate this review. All opinions expressed are my own.