Time to Spring Clean Your Car with Diono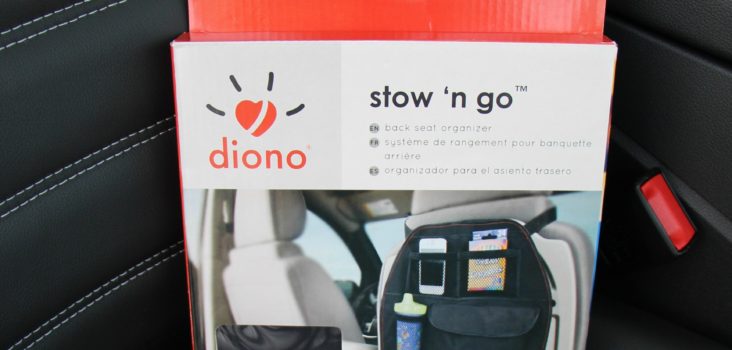 With two young boys and competitive soccer practices five nights a week, my car takes a beating throughout the year. At any given time, you can find water bottles, soccer balls, blankets, crayons, books and toys spread out all over the backseat (and stale food that I don't even want to begin to think of!). For some reason, throughout the winter I can not keep on top of keeping the inside of my car clean. I know this drives my husband absolutely crazy and he has even refused to drive my car at times because of it. Since my boys play soccer, you can imagine how dirty my car carpets get, I constantly find myself cleaning! My husband recently bought me some custom car mats and they've been an absolute lifesaver. It's saving me so much time and I'll be forever grateful!
I know when we think spring cleaning, we think our home and closets but this is all the best time to also clean out and organize your car. It is the perfect time to get rid of that mess we have been ignoring because it has been too cold outside to clean up and then re-organize the space we have so that it works for not only you but your children too.
STEP ONE: Plan it Out
Our needs change in the spring/summer for not only what we need to carry in our cars for emergencies but also for extra curricular activities. You no longer need the brush for your car for snow, extra winter hats and gloves or extra bottles of salt. Instead maybe you need extra folding chairs for watching your children play sports or an extra pair of sun hats, sunscreen or first aid kit. Write it all down: the must haves, the I wants and what you already have and what you may need to purchase.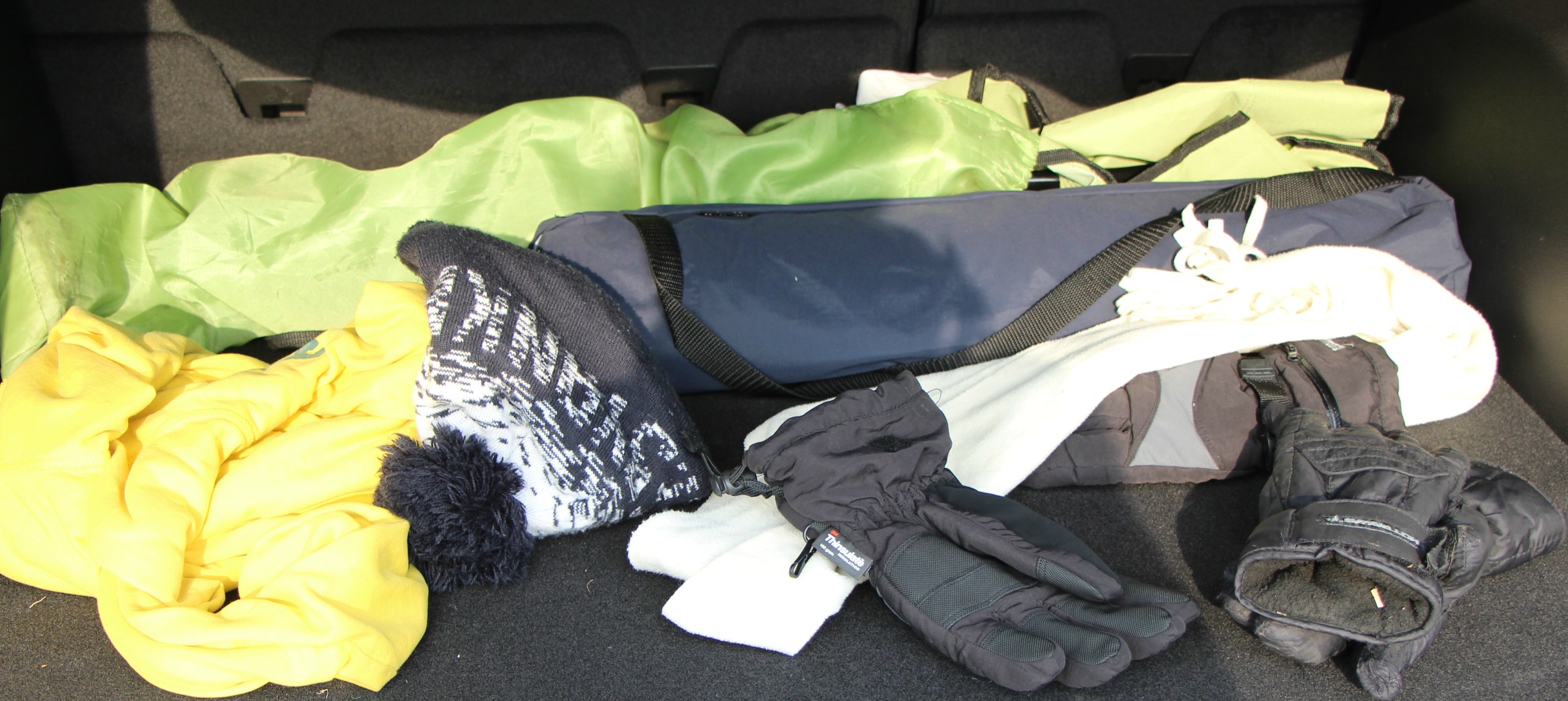 STEP TWO: Clear it Out
This is by far the part that I hate the most but it is definitely the most rewarding. Start off by laying a blanket down beside your car and completely empty your car. Take out everything from the front to the rear and all the small items that may have fallen in every little crook. Keep a garbage bag to the side and as you empty your car, toss away the old receipts, broken crayons or toys, coffee cups and anything else you may have acquired over the winter season.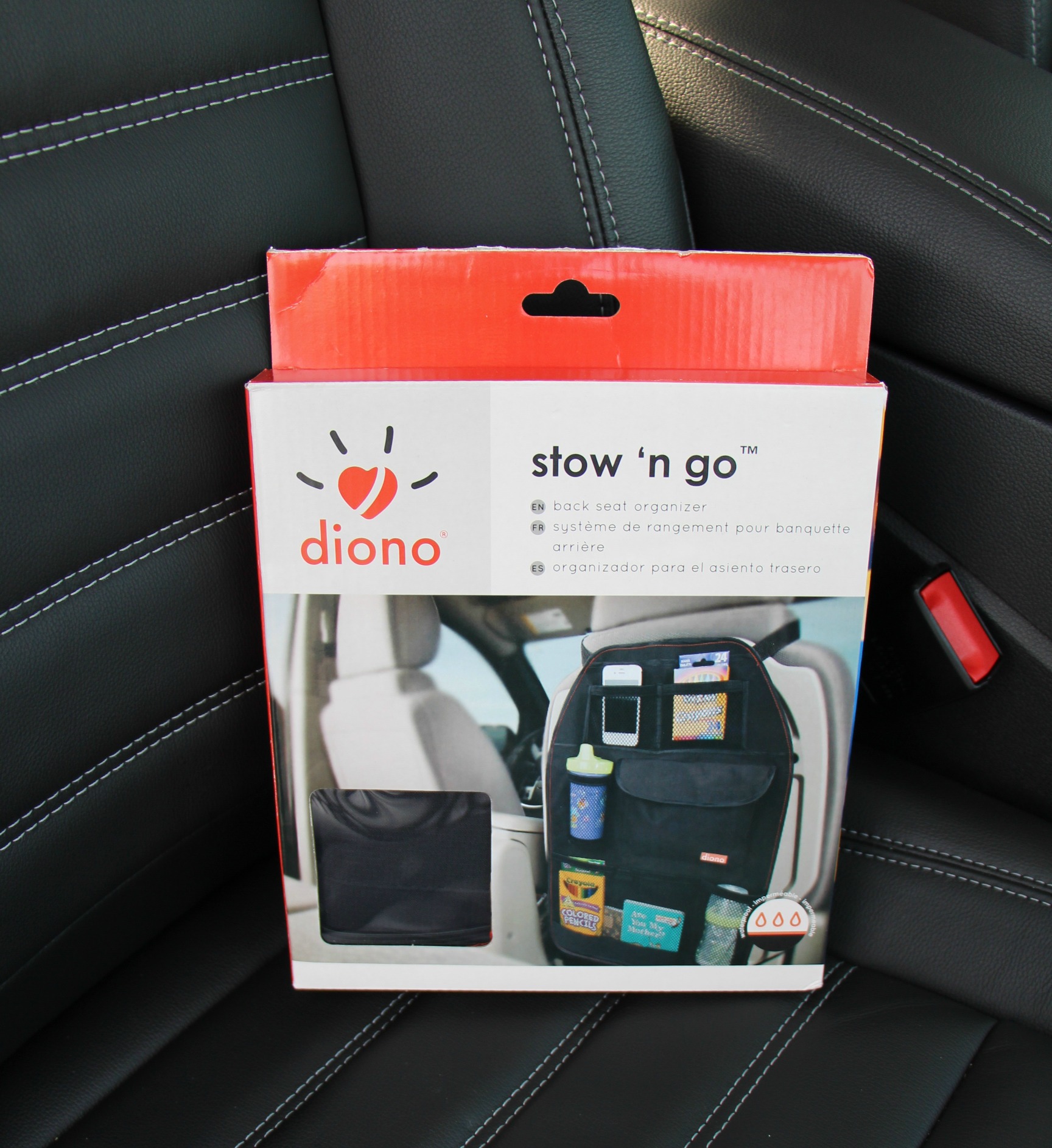 STEP THREE: Organize!
Organization is key. I am usually the most organized person in my life and in my house. My calendars are colour coordinated, I have several to do lists and I love everything neat and in its proper place. For some reason, I struggle when I try to apply this to my car. When you begin to organize your car, it is important to think of not only your own needs but the needs of your child too. If you go on longer rides, having items in the car for them stowed in an easy to reach manner is important to keep them busy (and you sane!).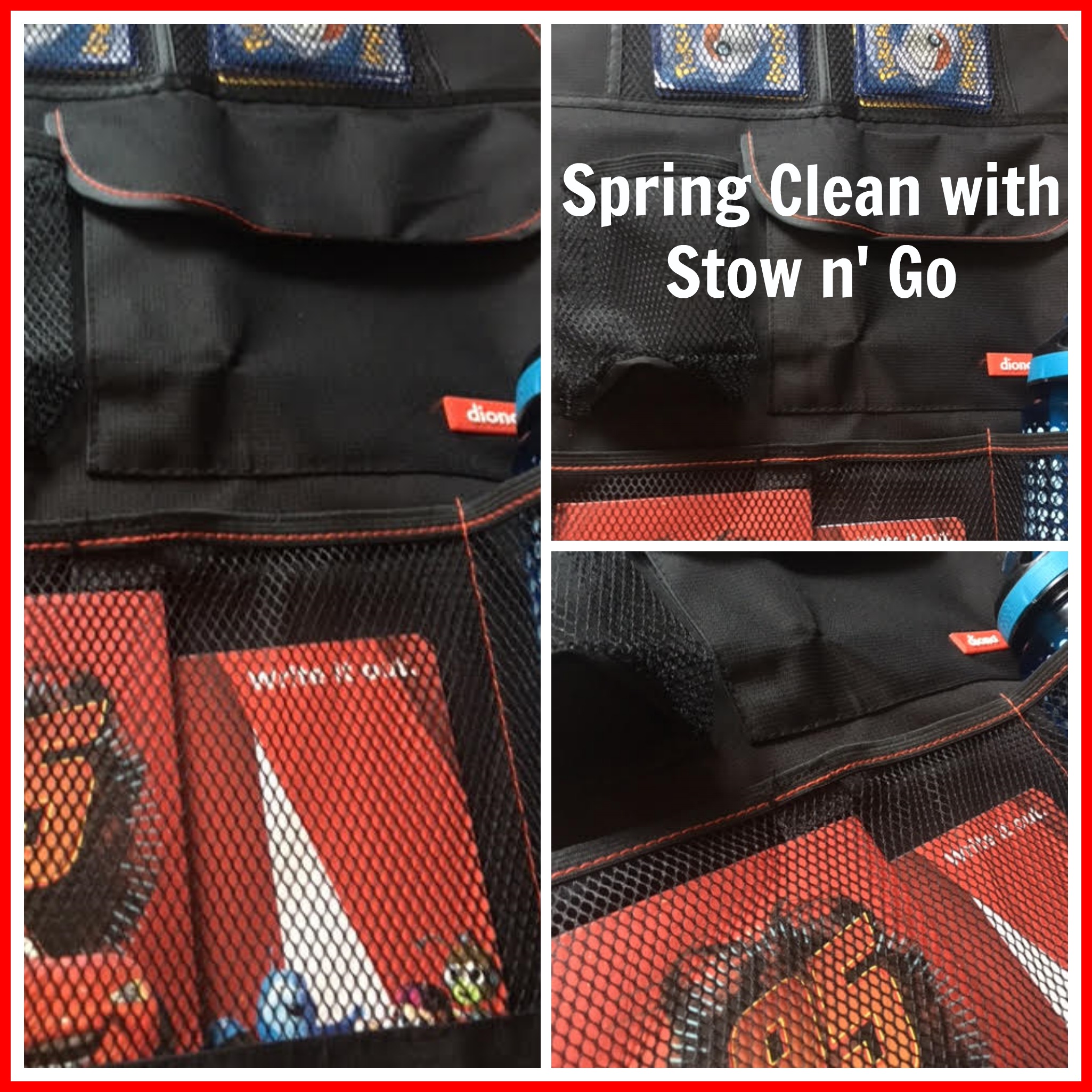 The Diono Stow n' Go is perfect for children as it easily attaches to the back of the driver or passenger seat and stores all of your child's goodies tidily and in an easy to grab location. It is slim, looks tidy and matches the interior of your car with its black design. It has several pouches that zip up, which hides the toys, books and snacks that your child likes to bring on car trips. The back seat of your car (and quite possibly your spouse as in my case) will thank you!
While spring cleaning can be a bit of a pain at times, it truly helps prepare you for the new season ahead of you. You clean out the garbage and unused items and it gives you a chance to organize yourself and your children. You want to make sure that everything is clean, particuarly before you go off on a long journey, so maybe now it's time to invest in getting something like the best car vacuum cleaner? It might make your spring clean that much easier. How do you spring clean your car? Is it a priority in your house?
Disclosure: I received a Diono Stow n' Go in order to facilitate this review. All opinions expressed are my own.