To Hear the Forest Sing: Some Musings on the Divine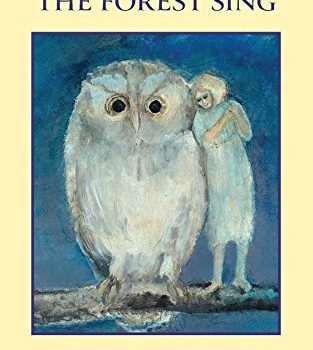 To Hear the Forest Sing is an invitation to break free of any or all of your spiritual confinements and find your own path to kindness and mindful living.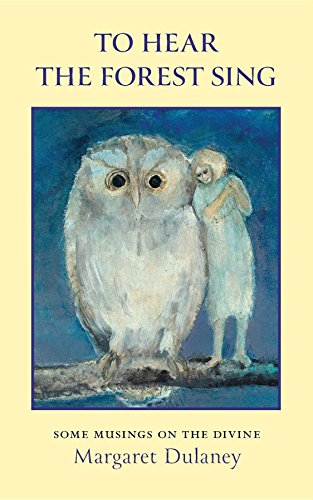 About To Hear the Forest Sing
Mindfulness and conscious living as not cut and dry. Oneness with nature and the universe can be attained through patience, trust and prayer that is unique to you. Throughout this book, Dulaney demonstrates that a life of mindfulness and kindness can be achieved by any person. It offers a fresh outlook on traditional religious constraints. Dulaney shares memorable, touching and beautiful essays written from aspects of her childhood, family members and her love of nature and animals. Themes throughout the book are love, enlightenment and hope as we are all continuing to endlessly evolve.
To Hear the Forest Sing includes:
Unfreezing the conventional notions of how the divine works
Overcoming our obsession with negative news
The undervalued value of restoration over punishment in society
Concepts of more open ideas of faith and a no rules form of prayer
The opportunity for advancement by unlearning certain dogma
The compelling and profound aspects of nature and animals which make you pause, reflect and repeat
My Thoughts
I love reading books and essays that really make you pause and think. I am Catholic and I love my faith. I have always felt welcome and accepted in my parish (I have been a member of two parishes since birth). When I am sad, full of anxiety and despair and at my lowest points, I have always looked to my faith and felt a sense of peace. I also believe that you don't have to fit into the pre-determined boxes that people make for people of a certain faith. I may be Catholic but I support marriage in all forms, I am pro-choice, I use birth control (in fact this was taught in Catholic school contrary to what many people believe are taught in Catholic school) and I don't believe religion is there to make you feel guilty or bad about your choices and actions. I never did get the jokes about Church making you to feel guilty about your life choices – Church to me is about opening up to God, offering up your sorrows and allowing Him to shoulder some of your pain, worries and fears.
Faith (I prefer to use this word over religion) has evolved and I think so many people have overlapping ideology and beliefs that can grow together. I think we all believe in someone looking out for us, our loved ones who have passed on being present in moments, that we are all connected in some manner, we pray in a similar manner and we all harbour so many similar wishes and hopes. How could our faiths not all be connected in some manner?
I strongly believe that there is a God (and God can be whatever name you want God to go by) and we can view this God every day in our lives IF we are listening. One of these examples for me, was when I was suffering through a really bad period of depression and anxiety. It was one of the lowest times in my life and I was having a hard time forgiving myself. It was about three weeks into this period that I was in Church and it was getting near to Palm Sunday. After we took our seats, in the back of the pew in front of us where the missals are kept, was an olive branch. Our Church doesn't usually hand out Olive branches and there were definitely none at that mass. My kids had yet to see or touch the branch. I picked it up and felt this moment of release. I was able to let go of so much of my self-hate, despair and forgave myself. To me this olive branch was God telling me that I was forgiven and I need to forgive myself to move forward. This was over five years ago and I still carry that branch in my car visor as a reminder that God is always there.
I felt like this book was exactly like that branch. A reminder of all the ways we are connected, how to listen and how to accept a more open view of faith and understanding. There is compassion, understanding, acceptance and common sense. So many things that I find lacking in the world today – every one is so busy and so on the go that we forget to stop and really see and listen to the presence around us. I bet if you stopped and really thought hard, you would find small moments of God (by whatever name you call God by) in your daily life.
This book shares so many intimate stories and reflections of the life of Margaret – she doesn't hold back. Her life hasn't been perfect but she finds the perfect moments to cherish, guide and assist her. She doesn't put herself into a narrow box but instead opens her mind and heart to new ideas and concepts, which I think is so important! We should never become so narrow-minded that we can't see nor hear what is around us. This is a truly beautiful story to one person's faith, openness, love and hope. I felt truly blessed after having read it and it came to me in a moment that I really needed to hear these important reminders of faith and hope.
You can purchase a copy of this book on Amazon.
Rating: 5/5

About the Author
Margaret Dulaney wrote for the theater in New York City for years before she moved to rural Pennsylvania to pursue nonfiction. After many years, and a closet full of writings, she founded Listen Well, her spoken word website offering once-monthly recorded essays championing hope, and the ultimate, inescapable awakening of the individual soul.
She writes from an old stone home in Bucks County Pennsylvania, where she lives with her husband, musician/producer Matt Balitsaris and a revolving group of semi-domesticated animals. She records her essays at Maggie's Farm Recording Studio, home for many years to Palmetto Records, and conveniently located in the majestic old bank barn in her backyard. The guitar music that introduces Listen Well's monthly offerings is played and produced by Matt Balitsaris. Her essays are edited by Aina Barten, former editor for Orion Magazine.
Margaret's essays, apart from those on Listen Well, can be found in various journals and Magazines including, Parabola, Spirituality and Health, Cezanne's Carrot, Read the Spirit, Day 1, Big Muddy and Contemplative Journal.
Margaret's plays include: The Hummingbird's Tour, produced at the Bucks County Playhouse, and Off-Broadway at the Theater at St. Clements .The View From Here, produced Off-Broadway at the Lambs Theater, and published by Samuel French, Sightseeing, produced at the Quintero Theater, NYC, received a professional reading at the Bay Street Theater, and winner of the Berrilla Kerr Award, Il Corvo, Charlotte Rep. new play finalist. Spill of light, professional reading at the New Jersey Playwrights Theater and the The Meadow Lands, Professional reading People's Light and Theater Company.
You can learn more about her own her website.
Disclosure: I received a copy of this book in order to facilitate this review. All opinions expressed are my own.