Trust My Heart Book Review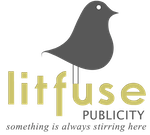 In Trust My Heart, Grant McAllister arrives in Murphy, North Carolina, with one aim: to sell his inherited property and leave as quickly as possible.
About Trust My Heart
The big-city lawyer has no interest in his late, estranged grandparents or the dilapidated mansion he just acquired. After his high-profile divorce, he should be avoiding perky reporters, too. But Jami Carlisle is honest, funny, and undeniably appealing.
After breaking up with her safe-but-smothering boyfriend, Jami is determined to ace her first big assignment. A story about the McAllister estate is too intriguing to ignore—much like its handsome, commitment-phobic heir. Thanks to her digging, the pieces of Grant's fraught family history are gradually fitting into place, but also upending all his old beliefs.
The two draw closer as they share their dreams, until misread signals and misunderstandings begin to test their trust. But in the unspoiled beauty of the Smoky Mountains, there's healing and forgiveness to be found. And for Grant, this unplanned detour may be just what's needed to finally guide him home.
My Thoughts
It is so incredibly hard to learn to trust and love again once our heart has been broken. We become cautious and not as willing to trust again. New relationships become difficult as we can read the wrong meaning into something innocent as we judge the new person by old standards. This is very true in this story, as Jami was hurt when her Father left her at a very impressionable young age and Grant's ex-wife left more distrust then good feelings after their divorce.
The story is very real, raw and painful. Sometimes you want to give the two of them a shake and to learn to trust each other, but we also know just how hard that can be. Lucky for these two, they have quite the determined and scheming friend in their small town who is hard at work to ensure these two find happiness.
Trust My Heart is an excellent story of faith, trust, forgiveness and finding peace. The journey to this is difficult and full of hard lessons but we have to face each one in order to be the stronger person we are at the end. I loved every moment of this special book.
You can find more reviews on the Litfuse blog tour page. You can purchase a copy of the book here.
Rating: 5/5
About the Author
From medical secretary to court reporter to property manager to owner of a special-events decorating company, Carol J. Post's résumé reads as if she hasn't yet decided what she wants to be when she grows up. But one thing that has remained constant through the years is her love of writing. She started as a child composing poetry for family and friends, then graduated to articles for religious and children's publications. Now she pens fun, fast-paced inspirational romance and romantic suspense stories. Her books have been nominated for an RT Reviewers' Choice Best Book award and selected as an RT Top Pick. When Carol isn't writing, she enjoys sailing, hiking, camping—almost anything outdoors. She also plays the piano and sings with her music-minister husband. Their two grown daughters and their grandkids live too far away for her liking, so she now pours all her nurturing into taking care of a fat and sassy black cat and a highly spoiled dachshund.
Disclosure: I received a digital copy of this book in order to facilitate this review. All opinions expressed are my own.