Turning to Stone by Gabriel Valjan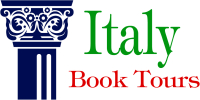 Book four in the Roma Series, Turning to Stone finds our favourite team fighting against the most powerful and ruthless mafia gang, the Camorra.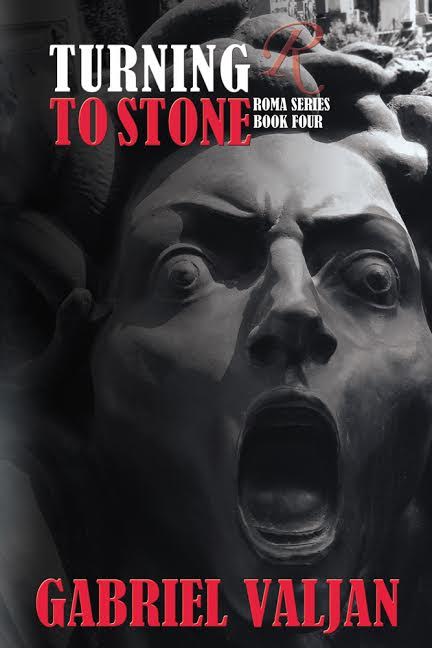 About Turning to Stone
Alabaster Black aka Bianca Nerini returns as an investigation into a public official's assassination pits Bianca and her friends against a backdrop of financial speculation, female assassins on motorcycles, and the Camorra, the most ruthless of Italian organized crime gangs.
En route to a secret meeting, Aldo Giurlani, the regional commissioner of Lombardy in northern Italy and a specialist on organized crime, is assassinated in the middle of a public square.
More mysterious is the package sent to Giurlani's hand-picked team of five top investigators within the Guardia di Finanza (GdF), the Italian law enforcement agency that investigates illegal financial transactions, from money laundering to drug trafficking. Within the package are five copies of a book entitled Man of Smoke written by Aldo Palazzeschi.
Then there is Bianca's tenuous online contact with a mysterious online contact known as Loki, who delivers a cryptic message to her, takes on a new twist with the appearance of a brilliant young obsessive-compulsive man who joins her team.
Complicating matters even further, old enemies and, more problematically, Alabaster's former employer Rendition, a murky covert U.S. government agency that does more than just investigate financial crimes still have grudges to bear against her.
As new mysteries unfold, Bianca's group quickly discovers that Naples might just be the most dangerous city in Italy.
My Thoughts
Wow, wow, wow! Just when you think a series can't get any better! I fell in love with book four in the Roma Series as the past collides with the present in a unique and suspenseful unfolding. You never quite know what to expect in this novel.
This was by far the best novel in this series as Gabriel slowly reveals and pulls back the story layer after layer. The other three novels make small appearances and patterns left slightly undone come together. While you don't have to read the other three novels to understand this particular one, you really should to get the full effect and impact this novel makes. Bianca is at her finest in this novel. Her character has really developed from book one and we are able to glimpse the more human side of her. The side of her that loves and cares, not just the girl who can tear down corruption in companies.
Book Four, Turning to Stone, is a novel you do not want to miss out on. It has something for everyone in it that will have you reading long into the night.
You can purchase a copy of Turning to Stone on Amazon.
Rating: 5/5
About the Author
Gabriel Valjan lives in New England, but has traveled extensively, receiving his undergraduate education in California and completing graduate school in England. Ronan Bennett short-listed him for the 2010 Fish Short Story Prize for his Boston noir, Back in the Day. His short stories and poetry have appeared in literary journals and online magazines.
The Giveaway!
Disclosure: I received a digital copy of this book in order to facilitate this review. All opinions expressed are my own.