Valley of Decision by Lynne Gentry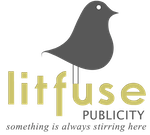 Every choice has a consequence in the explosive conclusion to the Carthage Chronicles as Lisbeth returns to third-century Carthage for a thrilling final adventure in Valley of Decision.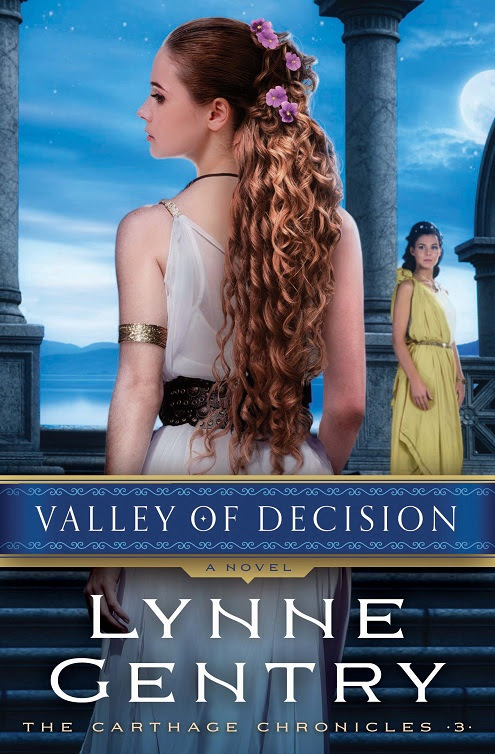 About Valley of Decision
Thirteen years ago, Lisbeth made an impossible decision – leave third-century Carthage and her husband Cyprian behind for good. She knew it was to protect her daughter Maggie, so Lisbeth gathered the strength to move on with her life.
All these years, Lisbeth has thrown herself into her work and raising her headstrong daughter, all to live up to the promise she made to Cyprian. But Maggie is sick of being protected. In an act of teenage rebellion Maggie decides to do what her mother can't, secretly returning to the third century on a quest to bring her father back, leaving Lisbeth no choice but to follow.
With Maggie's surprise arrival in Carthage, chaos ensues. She finds her grandmother on trial for murder and attempts to save her, but instead the diversion sparks a riot that nearly destroys the plagued city. Only one thing will appease the wrath of the new proconsul of Carthage: the death of the instigator.
Will Lisbeth arrive in time to save her daughter from the clutches of Rome? How can God possibly redeem such a slew of unwise decisions and deep regrets? Filled with heart-wrenching twists and riveting action, Valley of Decision brings the romantic adventure epic, The Carthage Chronicles, to an electrifying conclusion.
My Thoughts
History, time travel with just enough romantic spin on it makes the final novel in this series epic!
In Valley of Decision, we see a grown up version of Maggie who doesn't understand why her Father can't just be saved by coming to the future. She is resentful of her Mother for in her opinion, just leaving him there. What she can't appreciate is the full impact on changing the past and why her Mother was trying to protect her.
When Maggie makes a hasty decision to travel alone back in time, Lisbeth must follow her. This is when everything goes wrong. They find themselves stuck in the middle of death, trials, illness and deadly plots. Valley of Decision will keep you guessing and begging for more. I know that I personally would love to see this series extended!! The series has been well written, thought out and easy to follow with just enough plot twists.
You can find more reviews of Valley of Decision on the Litfuse Blog Tour page. You can purchase a copy of the book here.
Rating: 5/5
About the Author
Lynne Gentry has written for numerous publications. She is a professional acting coach, theater director, and playwright. Lynne is an inspirational speaker and dramatic performer who loves spending time with her family and medical therapy dog.
Disclosure: I received a digital copy of this book in order to facilitate this review. All opinions expressed are my own.