Wasp's Nest by Gabriel Valjan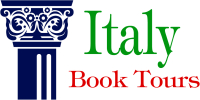 Book Two in the Roma series is Wasp's Nest, with just as many (if not more) twists and turns that will keep you on the edge of your seat and unable to put it down.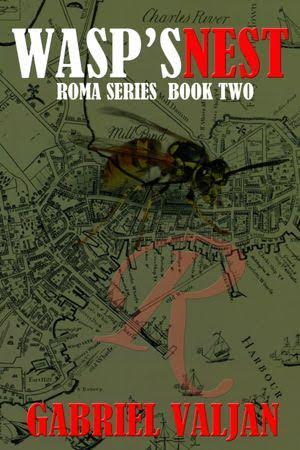 About Wasp's Nest
In the highly anticipated sequel to Roma, Underground, Bianca (Alabaster) returns to the U.S. for her former employer, the covert organization Rendition. She is to investigate Cyril Sargent and Nasonia Pharmaceutical. Although ambivalent about the assignment and uneasy about her online "friend," Loki, she is enticed into researching what Sargent is doing with insect genetics. His research might upset the world of cancer research and treatment. Old friends Farrugia and Gennaro uncover a twisted conspiracy from their past and join Bianca in Boston where they will experience conflicted loyalties, question allies, and confront uncertain enemies, as they're drawn into the wasp's nest.
My Thoughts
Part two of the Roma series will not disappoint you in the slightest. It is well written, full of suspense with just enough information, adventure and action at each stage of the story. Each movement is cleverly laid out and slowly unravels like a nest would so you can find the truth and meaning behind each step.
I love how this novel pulls from the first just enough to tie the stories together. We see and find out items that were unresolved in the first novel that were closed in this story but only to bring to light a new and completely different problem. There is never any duplication or too slow parts in the novel at all.
Wasp's Nest is so well written with many hidden under plots that it is truly a treasure to open and read each page. The 'wasp' is cleverly wrapped into this story in a very intriguing way (don't want to give too many spoilers!) but the title which I first did not understand becomes very clear by the end of the novel. A fantastic read from start to finish!
You can purchase a copy of the book on Amazon.
Rating: 5/5
About the Author
Gabriel Valjan lives in New England, but has traveled extensively, receiving his undergraduate education in California and completing graduate school in England. Ronan Bennett short-listed him for the 2010 Fish Short Story Prize for his Boston noir, Back in the Day. His short stories and poetry have appeared in literary journals and online magazines.
The Giveaway
Disclosure: I received a digital copy of this book in order to facilitate this review. All opinions expressed are my own.