When Twilight Breaks Book Review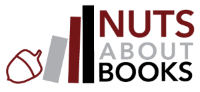 This electric standalone novel, When Twilight Breaks, puts you right at the intersection of pulse-pounding suspense and heart-stopping romance.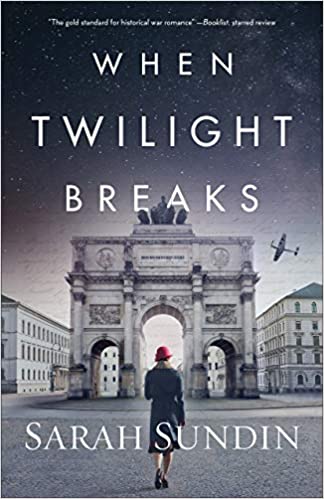 About When Twilight Breaks
Evelyn Brand is an American foreign correspondent determined to prove her worth in a male-dominated profession and to expose the growing tyranny in Nazi Germany. To do so, she must walk a thin line. If she offends the government, she could be expelled from the country–or worse. If she does not report truthfully, she'll betray the oppressed and fail to wake up the folks back home.
Peter Lang is an American graduate student working on his PhD in German. Disillusioned with the chaos in the world due to the Great Depression, he is impressed with the prosperity and order of German society. But when the brutality of the regime hits close, he discovers a far better way to use his contacts within the Nazi party–to feed information to the shrewd reporter he can't get off his mind.
As the world marches relentlessly toward war, Evelyn and Peter are on a collision course with destiny.
My Thoughts
When Twilight Breaks is a novel that I could not put down, the fast paced and exciting plot made it impossible to stop reading. I had to know what was going to happen next in this action packed story.
Evelyn, an American living in Germany, is a brave young woman in a male dominated profession. She is very clearly unwanted by some of her male colleagues and constantly has to prove herself to be better than her male counterparts. Evelyn is determined to show the world the truth of what is happening in Germany during the lead up to WWII. She is shocked at the way Jewish people are being treated by the Nazi party and wants the world to know. The only problem? Her editor keeps changing her stories to show the Nazi party in a positive light. On one of her assignments, she interviews Peter Lang, a fellow American completing his Ph.D. on the German language. While she begins to fall for him, she keeps him at arms length as he too cannot see the fine line that the Nazi party is crossing with their treatment of the Jewish people. She is constantly walking a fine line on reporting the truth and offending the Nazi party. Will she go to far in her fight to tell the truth and risk more than just her career – her life? Will Peter be able to let go of the past he holds on to and see what is really happening in front of him?
This novel is full of adventure, suspense and a budding romance. I love how Evelyn knows herself and never backs down. So many times, she must have felt afraid but she was determined to tell the truth and have the truth told on what was really occurring in Germany. She did this at great expense to her own life, which we saw the threat to her life start to develop halfway through the novel. These events put her and Peter on the run – can they escape the Nazi party, can they expose those involved in horrific crimes, can they make it back to America? Can you tell why I could not put the novel down?! While fast paced, it was well written with just the right amount of information given to us at each part of the story (how can friends turn to enemies so quickly?!). When Twilight Breaks is an excellent and exciting novel that fans of historical romances will love. It is a novel full of determination, strength, love, hope and standing up for what you believe in.
You can purchase a copy of this book on Amazon.
Rating: 5/5
About the Author
Sarah Sundin is the bestselling author of several popular WWII series, including Sunrise at Normandy, Waves of Freedom, Wings of the Nightingale, and Wings of Glory. Her novels have received starred reviews from Booklist, Library Journal, and Publishers Weekly. The Sky Above Us received the Carol Award, her bestselling The Sea Before Us received the FHL Reader's Choice Award, and both Through Waters Deep and When Tides Turn were named on Booklist's "101 Best Romance Novels of the Last 10 Years." Sarah lives in Northern California. Visit www.sarahsundin.com for more information.