Worst Laid Plans Book Review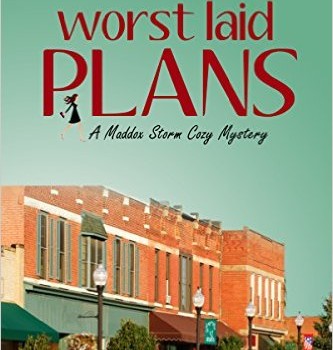 In Worst Laid Plans, all Maddox wants to do is hide from the storm of life but this is not in her near future as her plans soon go awry.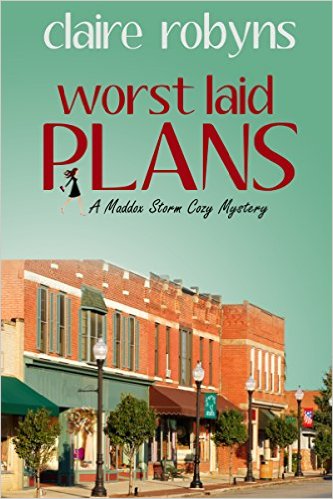 About Worst Laid Plans
All Maddox Storm wanted was to come home and hide from the world in peaceful solitude for a few short weeks. Oh, and give her soon-to-be ex cheating scumbag husband a fat headache while she's at it. He hates all small towns, and Silver Firs in particular, with the kind of passion most men reserve for the bedroom.
So call it revenge, or poetic justice, but investing his savings in the town's founding inn seemed like the perfect plan for all her needs and more.
But everything goes out the window when Maddox finds her arch-nemesis dead in the kitchen downstairs.
Before she knows it, she's embroiled in a murder investigation and tangling with the smoky-eyed detective on the case. Not that she doesn't trust him to do his job, but he may not be quite as motivated as she is to bring the guilty party to justice. After all, she's the one who unwittingly incriminated upstanding townsfolk and worse, she may be living under the same roof as a pair of unlikely murderers.
My Thoughts
Murder, mystery, suspense and an absolutely hilarious main character in Maddox mixed in with an ending that you never see coming! I loved every moment of Worst Laid Plans. From the get go, I knew I was in for a treat with her spunky humour and sense of adventure. She literally made me laugh out loud at times! Especially when it came to her small home town life.
She comes up with the sweetest revenge to get back at her soon to be ex-husband but who would have ever guessed what would happen when she arrived there? While still recovering from the drive to her 'new' home, she discovers a murder! This murder throws quite the wrench in her plans as she works to uncover the murderer (much to the displeasure of the police on the case!).
I fell in love with Claire's easy writing, quick humour and unique plot line. I could not put this novel down – I just had to know what was going to happen to Claire. The ending made me crave even more – I can't wait for the second book to come out!
You can purchase a copy of the book on Amazon.
Rating: 5/5
About the Author
Claire loves to write mystery, romance and adventure, cause sometimes one life really can have it all (between the pages of a book, at least.) When she is not thigh-deep in laundry, shopping, cooking and general crowd control, you'll find her head-and-heart-deep in the tangled lives of her characters.
Disclosure: I received a digital copy of this book in order to facilitate this review. All opinions expressed are my own.