Bury Him: A Memoir of the Vietnam War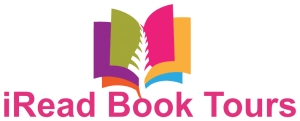 In this frank, engaging memoir, Captain Chamberlain chronicles the missions, personal courage and sacrifice of the Marines he was privileged to command.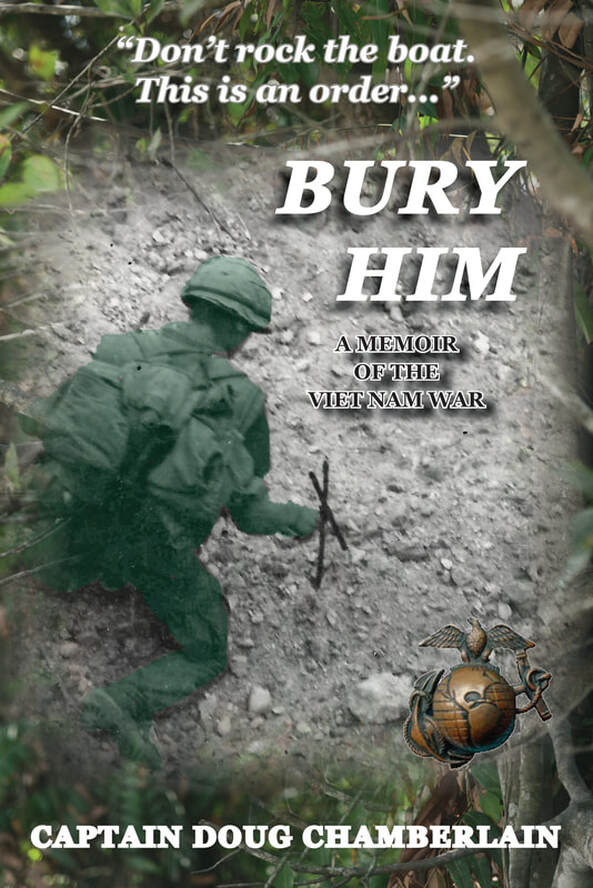 About Bury Him: A Memoir of the Vietnam War
In this frank, engaging memoir, Captain Chamberlain chronicles the missions, personal courage and sacrifice of the Marines he was privileged to command; painfully recalls the unspeakable order he and his Marines were forced to obey; and the cover-up which followed. Nearly four decades later, Captain Chamberlain makes right what was wrong; brings closure to the family of a fallen and abandoned warrior; and attempts to put to rest the guilt which plagued his military career and life. Unlike most books on the Viet Nam War, this book is written at a tactical level by a Marine Company Commander who was there.
My Thoughts
Bury Him is a journey through the struggles, pains and missions through the Vietnam War as seen through the eyes of Captain Chamberlain.
As a Canadian, we do not learn about the Vietnam War in school so most of what I knew about this war was from reading online and media. Reading through this book, it gave me time to look up events and some of the history during this time period to get a better understanding of what is told to us in this autiobiography.
While all conflict is full of pain and suffering, my heart goes out to Captain Chamberlain and those who served during this time period. They were young men who were asked to serve their country, they did so without argument and faced horrors, found themselves caught up in politics and faced hate from their own countrymen (which we were exposed to several times through the story). I can't even begin to be able to understand or relate on how this has impacted their lives, but this book gives us some insight into this.
Captain Chamberlain gives us a good history of how he found himself serving as a Marine. I really enjoyed learning about the training and the build up to the war. He has a quiet, determined personality with a sense of responsibility and strong morals that shines throughout his book. He cares for others and is determined to do what is right. He is determined to protect those who have been assigned to him and does everything he can to ensure their safety and well being. He is strict with his men but it all has a greater purpose, to ensure the safety of each Marine so that they could go home. He is strict but fair – he stretches the rules to ensure that each of his men are taken care of.
The chapters flow together well and the background that he gives us serves to help us understand that moment when he was given the orders to bury a fellow Marine instead of bringing the body home. It is this moment and orders that is the centre of his book and the investigations that lead from it. This event leads to a great deal of anxiety, anger and desire to make things right for that Marine's family members.
This is an incredible autobiography, it is honest, raw and gives us a deeper look at the lives of those who served during the Vietnam War. We gain first hand knowledge of their struggles, pains, losses and how this impacted each of them differently. Captain Chamberlain is a man of honour and responsibility. We see this through his actions during the war and the dedication he had ensuring closure for the family of an abandoned Marine. This is a well written book and I wish him all the best, thank you for your service and the work you have done after.
You can purchase a copy of this book on Amazon, Barnes & Noble and IndieBound.
Rating: 4.5/5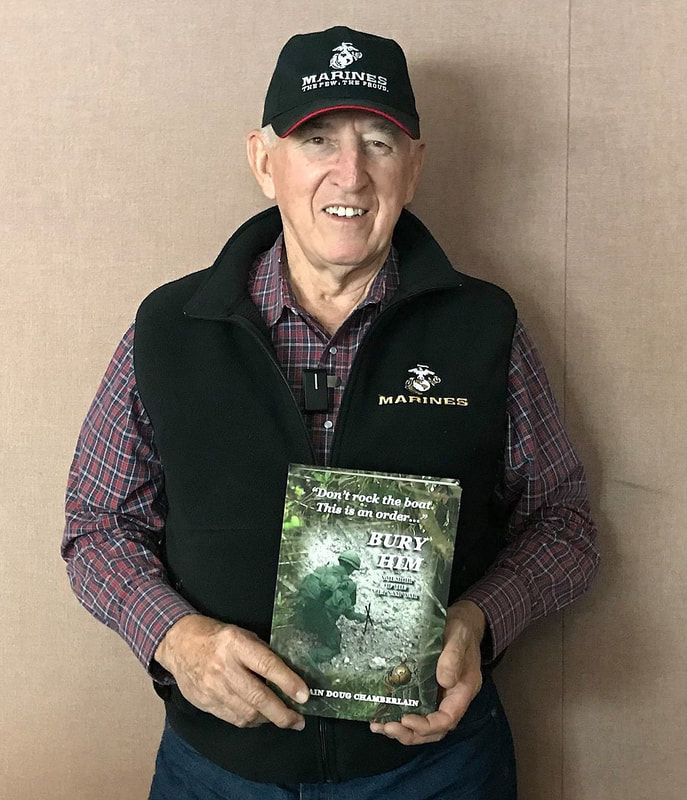 About the Author
Doug Chamberlain, the grandson of homesteaders in eastern Wyoming and western Nebraska, grew up with the "country values" instilled in him in the rural environment of a very small community. Even though there were only 10 students in his high school graduating class, several of his classmates pursued careers, public service, and military service that took them to various locations around the world. His rural values and the foundational reinforcement of those values at the University of Wyoming and John Brown University proved to be tested in their entirety when he became a Marine Infantry Officer in the Viet Nam War. His life changing experiences in that war proved to haunt him during his search to solve a mystery that spanned 50 years…and Bury Him details the sordid facts and the horrible truth that had eluded him.
Connect with him on his website and Facebook.
The Giveaway!
a Rafflecopter giveaway
Disclosure: I received a digital copy of this book in order to facilitate this review. All opinions expressed are my own.