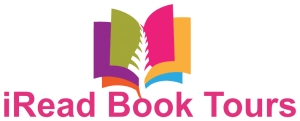 In Cancelled Vows, one small obstacle stands in the way of the wedding between David and Chelsea.
About Cancelled Vows
Police Chief David O'Callaghan and Chelsea Adams' wedding day is fast approaching. Unfortunately, at the last minute, David discovers that there is one small problem to be taken care of before he can tie the knot, divorce his first wife!
Lauren Carr takes fans of the Mac Faraday mysteries to the Big Apple in this nail biting adventure. In Cancelled Vows, David, Mac, and Gnarly, too, rush to New York City to dissolve David's marriage to an old girlfriend and he has five days to get it done. When murder throws up a road block, it is up to David's best man, Mac Faraday, and Gnarly, K9-in-waiting, to sort through the clues to get David to the church in time.
My Thoughts
I was pleasantly surprised with this novel! I was not expecting the plot to play out the way it did but I was quite happy with the way book played out. It was exciting, shocking and full of twists.
David is a man who lives by his principles and values. He wants to make sure he does right by Chelsea – even if this means putting aside his own feelings and worries. He is worried that he has been tainted by his past and works hard to prove he isn't the same person.
The shocking turn of events and how they all tie in to David and Mac are shocking! It is this twist of events that help open David's eyes and see what he may be missing out on. He grows emotionally and spiritually throughout the novel and I love seeing the novel from his eyes.
Well written, thought out and fast paced! I fell in love with the characters and the suspense was killing me! It was hard to put down because I did not want to miss out on the next chapter and adventure!
You can purchase a copy of the book here.
Rating: 5/5
About the Author
Lauren Carr is the international best-selling author of the Mac Faraday and Lovers in Crime Mysteries and the Thorny Rose Mysteries. Lauren is a popular speaker who has made appearances at schools, youth groups, and on author panels at conventions. She also passes on what she has learned in her years of writing and publishing by conducting workshops and teaching in community education classes. She lives with her husband, son, and four dogs (including the real live Gnarly!) on a mountain in Harpers Ferry, WV.
Connect with Lauren on her website, Facebook and Twitter.
The Giveaway!
Disclosure: I received a digital copy of this book in order to facilitate this review. All opinions expressed are my own.