Frostbitten Audiobook Review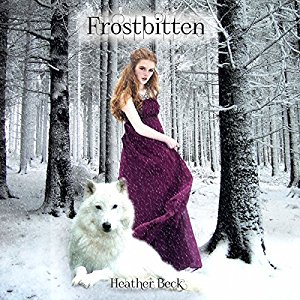 In Frostbitten, great beauty hides dark secrets.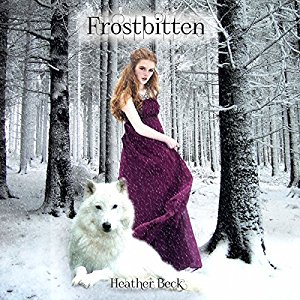 About Frostbitten
Seventeen-year-old Anastasia Lockhart has never led an easy life, but when she starts getting into serious trouble, she's sent to live with her grandparents in Cedar Falls. The small, picturesque town hasn't changed since she visited four years ago, with one exception – the presence of a handsome, mysterious boy named Frost.
Despite warnings from her grandparents and friends to stay away from Frost, Anastasia can't deny their attraction, and the more time they spend together, the deeper in love they fall. Unfortunately, Frost has a secret that is beyond Anastasia's wildest imagination, and she soon finds herself in the midst of a supernatural legend that has haunted Cedar Falls for years.
My Thoughts
Frostbitten is a fun, paranormal romance based in Cedar Falls in Northern Ontario (woohoo thought this was pretty cool hearing Toronto and Ontario in an audiobook as this never happens). The story will be a huge hit for fans of youth paranormal novels like Twilight and Vampire Diaries (although in this case a werewolf takes centre stage, which I actually enjoyed reading about as I think we have had enough of vampires).
Cedar Falls is a remote, beautiful, isolated town that holds a dark secret – a history of attacks and wolves. This is where Anastasia finds herself after getting in trouble at her previous school, her Mother's home with her Grandparents. She is a very typical teenager – unsure, wanting to fit in and conflicted about her emotions.
Anastasia does not find life any easier in Cedar Falls – the youth in her school are mean and untrusting. Something I am sure many teens can relate to (I know I could have), they torment her with their lies and gossip. She falls hard for Frost a young man with his own troubled past (most that is not his own fault). Their relationship seems doomed from the start – her Grandfather despises the young man and it doesn't help her social life at school. He also has a very huge secret that could destroy their friendship.
The story really picks up here as we dive into the town's history and the legends of the werewolves. Their relationship is starting to build and when werewolf hunters come to the town – they are forced to make a huge decision.
This was a well written, fun and interesting audiobook, Heather has done a great job with this story. It has a great plot line that paranormal fans will love. The narrator in the audiobook is excellent and kept me engaged and interested throughout the novel. There is some mild language throughout the book so depending on your comfort level with this it may be better geared for older youth. A great read and/or listen overall!
You can purchase a copy of Frostbitten on Amazon.
Rating: 4/5
About the Author
Heather Beck is a Canadian Author and Screenwriter who began writing professionally at the age of sixteen. Since then she has written eleven well-reviewed books, including the bestselling series, The Horror Diaries, which has sold in six continents.
Heather received an Honors Bachelor of Arts degree from university where she specialized in English and studied an array of disciplines. Currently, she is working on the Frostbitten series and has two anthologies slated for publication. As a screenwriter, Heather has multiple television shows and movies in development. Her short films include: Young Eyes, The Rarity, Too Sensible For Love, Circular, and the forthcoming Witch's Brew.
Besides writing, Heather's greatest passion is the outdoors. She is an award-winning fisherwoman and a regular hiker. Her hobbies include swimming, playing badminton and volunteering with non-profit organizations.
Disclosure: I received an audiobook of this book in order to facilitate this review. All opinions expressed are my own.