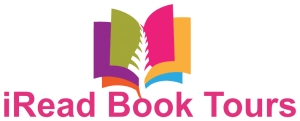 In the second installment of the award-winning Horizon series, Dr. Caeli Crys returns to her war-torn world to fight for those she left behind.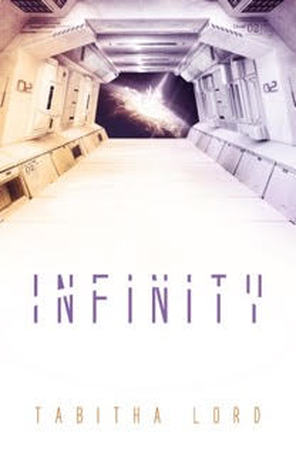 About Infinity
Almagest, Caeli's home, stands on the brink of revolution. Long hidden from the rest of the galaxy, the once-peaceful planet suffers under a regime that grows more violent and oppressive by the day. Marcus, Almagest's dictator, is building an arsenal of alien weaponry by selling empathic children into slavery. A resistance has risen, but they are outmanned, outgunned, and in hiding.
Joined by Commander Derek Markham and his elite squadron of operatives, Caeli embarks on a dangerous mission to find the Resistance, rescue her captive people, and save her civilization from destruction.
My Thoughts
The second installment in this series was just as amazing as the first one, Horizon!
In this novel, Caeli's home is under an evil regime – one who instills fear and despises anyone who isn't like them. In Marcus version of the world, anyone with the lifesaving and remarkable powers that Caeli and her people have are outcasts and need to be controlled by force. His army has even gone as far as to sell children into slavery and a life of misery and death. From our own history, we can see how easily and quickly this can happen when one person instills fear of others into the majority and how deadly the consequences can be.
Caeli and Derek make the decision to go back to her home, they don't know what they will do but they know they need to be there. Once she arrives, she learns of the resistance. While small, outgunned and hiding from everyone around them, they are brave and full of hope. It's not just Caeli's people who have joined the resistance – it is also members of Marcus' army, those who have taken in her people and members of Marcus' city. They know what he is doing is wrong and want to help stand up to him. This begins an amazing and scary adventure of the resistance fighting back, rescue and hope. It is scary, hopeful and full of tears and inspiration.
Infinity is a well written story of hope, fighting for what is right and what you believe in and freedom for all. I loved every moment of this novel – just as much and if not more as Horizon. Infinity does not disappoint!
You can purchase a copy of this book on Amazon.
Rating: 5/5
About the Author
Tabitha currently lives in Rhode Island. She is married, has four great kids, two spoiled cats, and lovable lab mix. Her degree is in Classics from College of the Holy Cross and she taught Latin for years at an independent Waldorf school, where she now serves on the Board of Trustees.
Tabitha's debut novel, Horizon, won the Writer's Digest Grand Prize for Self-Published Fiction in 2016, and was named finalist in the Next Generation Indie Book Awards and National Indie Excellence Awards. Infinity, the second book in the Horizon series, will be released in June 2017. Her short story "Homecoming" appears in the anthology Sirens, edited by Rhonda Parrish and published by World Weaver Press, and was recently nominated for a Pushcart Prize. She is also a senior editor for www.BookClubBabble.com.
Visit her blog at www.tabithalordauthor.com where she discusses favorite topics including parenting, teaching, and her writing journey.
The Giveaway!
Disclosure: I received a digital copy of this book in order to facilitate this review. All opinions expressed are my own.