Murder by Perfection Book Review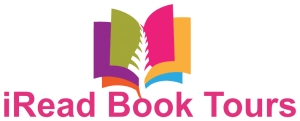 In Murder by Perfection, perfection can be a fatal endeavor.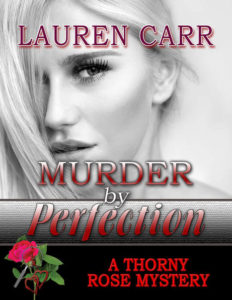 About Murder by Perfection
Frustrated with their busy schedules, Murphy Thornton and Jessica Faraday attempt to find togetherness by scheduling a weekly date night. The last thing Jessica Faraday expected for her date night was to take a couple's gourmet cooking course at the Stepford Kitchen Studio, owned by Chef Natalie Stepford―the model of perfection in looks, home, and business.
When Natalie ends up dead and Murphy goes missing, the Thorny Rose detectives must peel back the layers of Natalie Stepford's life to discover that the pursuit of perfection can be deadly.
My Thoughts
Lauren is an extremely talented writer, who has the ability to draw you into a story, invest in the characters and never want to put the book down. I have loved all of her work but this story is by far one of her best.
This was a very intense, suspenseful novel with a plot line that I could never have dreamed of. There were multiple layers to the original murder and I never saw each turn coming. What starts off with a murder leads them to on the outside a perfect woman – Natalie. She has been molded into the "Barbie" image of a woman by at first glance her own choice but throughout the novel you begin to wonder when you learn more about her secret life, her seemingly perfect husband and job. She turns out to be one of the keys to this intense plot! Then you tie in a family that also looks perfect on the outside with drugs, mental health and marital problems and voila – an ending you could not have dreamed of happening.
This was a well written, though out novel. The characters have grown and developed so much throughout the series but the best part is you could read this novel on its own without struggling to follow along. This is a definite must read novel for all fans of her writing and those who love a good murder mystery with some humour.
You can purchase a copy of this book on Amazon.
Rating: 5/5
Book Trailer
About the Author
Lauren Carr is the international best-selling author of the Mac Faraday, Lovers in Crime, and Thorny Rose Mysteries—over twenty titles across three fast-paced mystery series filled with twists and turns!
Now, Lauren has added one more hit series to her list with the Chris Matheson Cold Case Mysteries. Set in the quaint West Virginia town of Harpers Ferry, Ice introduces Chris Matheson, a retired FBI agent, who joins forces with other law enforcement retirees to heat up those cold cases that keep them up at night.
Book reviewers and readers alike rave about how Lauren Carr's seamlessly crosses genres to include mystery, suspense, crime fiction, police procedurals, romance, and humor.
Lauren is a popular speaker who has made appearances at schools, youth groups, and on author panels at conventions. She lives with her husband, and three dogs on a mountain in Harpers Ferry, WV.
You can connect with her on her website, Twitter and Facebook.
The Giveaway!
Disclosure: I received a digital copy of this book in order to facilitate this review. All opinions expressed are my own.