My Father's Kingdom Audiobook Review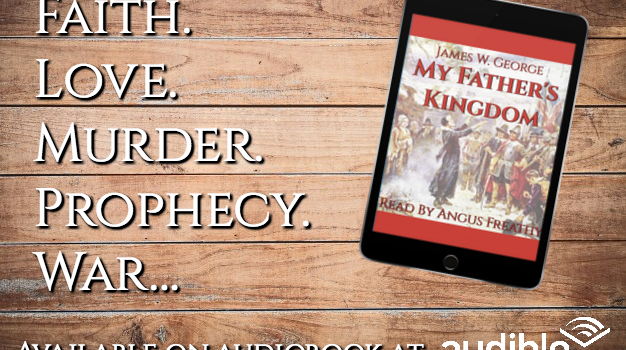 In a world of religious fervor, devastating sickness, and incessant greed, can the alliance of their forefathers survive? Or will New England feel the wrath of tragic, bloody war?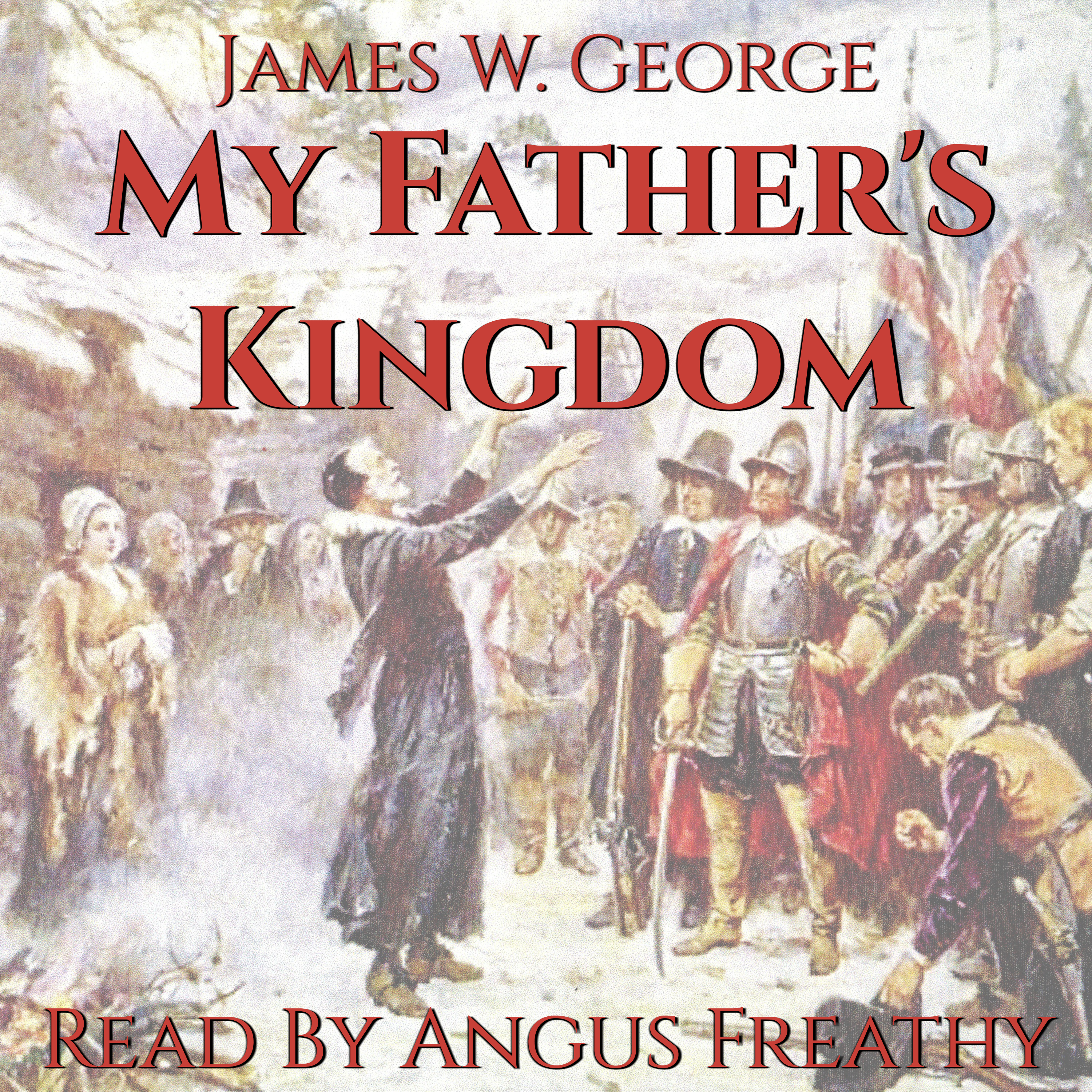 About My Father's Kingdom
In 1620, more than 100 devout men and women crossed the treacherous Atlantic Ocean and established a colony in the New World where they could build a righteous and Godly society. Without the fortuitous friendship of the Wampanoag people and their charismatic leader Massasoit, however, it is doubtful the holy experiment would have survived.
Fifty years later Plymouth Colony has not only survived, it has prospered, and more and more Englishmen are immigrating to New England. The blessed alliance with the Wampanoag, however, is in severe jeopardy. Massasoit has passed away along with most of the original settlers of Plymouth Colony, and their children and grandchildren have very different ideas about their historic friendship.
Thrust into the center of events is Reverend Israel Brewster, an idealistic young minister with a famous grandfather and a tragic past. Meanwhile, Massasoit's son, known as "King Philip" by the English, is tormented by both the present and the past. He is watching the resources and culture of the Wampanoag nation fade away at the hands of the English and desperately wishes to restore hope and security to his people .In a world of religious fervor, devastating sickness, and incessant greed, can the alliance of their forefathers survive? Or will New England feel the wrath of tragic, bloody war?
My Thoughts
This incredibly powerful story is based in Puritan New England and tells the story of the struggles of both the Native Americans and the Englishmen immigrating. This time period is told from the eyes of both the Wampanoag, through Linto and Metacomet, and the Englishmen through Reverend Israel Brewster. It is based during the time before that is known as King Philip's War. I had studied history in University and we are taught many history lessons throughout high school (in Canada) but not once was this war ever mentioned. This is actually quite disappointing as once I finished the book and started doing research on it, this was actually considered one of the deadliest wars to have ever occurred between the Native Americans and the settlers, with both sides suffering decimating loss of life.
The two groups had originally come to an agreement fifty years earlier – the Wampanoag people helped the Englishmen survive and in turn the English gave them items from the new country such as pots, blankets and more. Fifty years later and following the passing of Massasoit, this alliance is being threatened. The newly arriving Englishmen are not as kind and devoted to the original alliance. There are some that are weary of the alliance and can't see beyond their prejudice that the Wampanoag people are just like them. Then there are others like Reverend Israel Brewster who questions everything he has ever been taught when his wife dies and believes that the Wampanoag people are just like them. The Wampanoag people are tired of seeing their people suffering, they are suffering from disease, alcohol, deceit, stealing of their land and the murder of their people.
This is an important novel that is well written and narrated. It explains the story honestly and accurately (with an authors note in the end with regards to some changes he had made with language and the naming of the Native American people). It was charged full of emotion, there were so many time that I found myself outraged, angry and in tears at the suffering and injustice. Some of the more emotionally draining moments come near the end of the story which also helped sparked my interest in the real life events leading up to and after this time period.
I strongly believe that this audiobook and accompanying novel should be a must read for all high school students in the US and Canada. It gives a real, honest look at life during this time through the eyes of both sides. It helps to spark curiosity, understanding and empathy. It was well written and narrated from start to finish, I loved every moment.
You can purchase a copy of this audiobook on Audible and Amazon.
Rating: 5/5

About the Author
James W. George is a debut author currently residing in Virginia.  He is a graduate of Boston University, a military veteran, and a lover of historical fiction.
About the Narrator
Angus Freathy was born and educated in London – that's the one in England, for you Ohio folks!
After qualifying as a Chartered Accountant, he went to Switzerland to join Nestlé for a 2-year wandering assignment, which lasted 37 years and involved travel and work on every continent (except the cold ones at the top and bottom).
Periods of residence in the U.S., Hong Kong and Switzerland have resulted in a network of friends and acquaintances with an amazing range of world insight and a wide repertoire of mostly excellent jokes.
Since retirement, Angus and his (still working) wife, Debra have lived in Oregon, Maryland and are now in Dublin, Ohio, 'the only place we have actually chosen to live since we have been married!'.
Following a crushing rejection by the BBC at the age of 19, Angus is re-activating a long-held ambition and launching a new career in voice-over, with the sole intention of having some fun and being in touch with some very talented people.
The Giveaway!
My Father's Kingdom Giveaway: $25 Amazon Gift Card

Disclosure: I received an audio copy of this book in order to facilitate this review. All opinions expressed are my own.