Taking Notes on Murder Book Review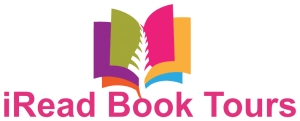 Can Fiona crack this cold case, and what will it take to get Detective Landry involved? Don't miss taking notes on this murder!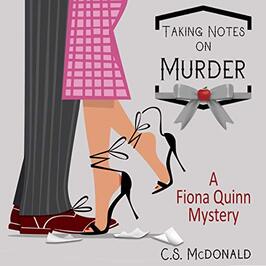 About Taking Notes on Murder
Mysterious notes are showing up in Fiona's kindergarten classroom, claiming a suicide from 2005 was actually a homicide. Detective Landry maintains the messages are too vague, possess no integrity, and do not warrant a review of the old case.
Fiona's not convinced. She's determined to find the author of the enigmatic notes and uncover the truth about a man who had many secrets and countless enemies, including Fiona's mother and former suspect Nancy Quinn!
Can Fiona crack this cold case, and what will it take to get Detective Landry involved? Don't miss taking notes on this murder!
My Thoughts
Taking Notes on Murder is a whirlwind murder mystery that keeps you on the edge of your seat.
Fiona is back at it again in this novel, this time the case is an old cold case that was deemed a suicide but had the makings of murder written all over it. Fiona is receiving mysterious notes in her kindergarten classroom eluding to the possibility that James Arnold did not commit suicide but was murdered instead. At first, the notes are not enough to open the case but when someone physically threatens Fiona, Nate quickly steps in to ensure the case is opened and investigated fully. The only problem? James Arnold was quite the hated man – with so many potential murder suspects, how will they solve the case in time?
I enjoyed every moment of this novel – it keep me constantly guessing who the murder suspect could possibly be and I loved how each story was connected. James' life crossed many pathways with others in this novel in very different ways (and so many times in a negative manner). He was very much a hated man at the time of his death (to the point his wife was celebrating his death instead of mourning him!). So many of those people are still around when the case reopens and the bigger question is who disliked him the most and who could have murdered him. And why were they going to Fiona for help?
This is a well written novel, whose characters I have grown to love (Fiona is just the kindest, funniest and clever young woman that you can't help but love). The plot, while serious, has flares of humour that make the story a bit lighter. This was a great read, I kept reading right through the night as I had to know who was the murderer and why they committed the crime (I have to admit, I was a bit shocked at the end and I did not see that coming and the reason why he committed the crime). This is a definite must read novel!
You can purchase a copy of this book on Amazon and Audible.
Rating: 5/5
About the Author
For twenty-six years C.S. McDonald's life whirled around a song and a dance. Classically trained at Pittsburgh Ballet Theater School, The Pittsburgh Dance Alloy, and many others, she became a professional dancer and choreographer. In 2011 she retired from her dance career to write. Under her real name, Cindy McDonald, she writes murder-suspense and romantic suspense novels. In 2014 she added the pen name, C.S. McDonald, to write children's books for her grandchildren. In 2016 she added the Fiona Quinn Mysteries. Presently, the Fiona Quinn Mysteries has nine books.
Cindy's newest venture is The Owl's Nest Mysteries. Once again, she has set her cozy mystery in Pittsburgh. The Owl's Next Mysteries has a little grit, a little time travel, a little romance, and a whole lot of cozy!
Cindy resides on her Thoroughbred farm known as Fly by Night Stables near Pittsburgh, Pennsylvania, with her husband, Bill, and her poorly behaved Cocker Spaniel, Allister.
You can connect with her on her website, Twitter and Facebook.
Disclosure: I received a digital copy of this book in order to facilitate this review. All opinions expressed are my own.