The Deadliest Sport Book Review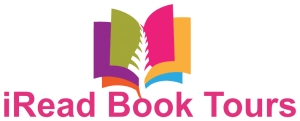 Miriam bat Isaac, a budding alchemist in first-century CE Alexandria, welcomes her twin brother Binyamin home to fight his last gladiatorial bout in Alexandria. That is when everything went wrong.
About The Deadliest Sport
Miriam bat Isaac, a budding alchemist in first-century CE Alexandria, welcomes her twin brother Binyamin home to fight his last gladiatorial bout in Alexandria. But when he demands his share of the family money so he can build a school for gladiators in Alexandria, Miriam explains that he forsook his share when he took the gladiatorial oath.
When she refuses to loan him the money for what she feels is a shady and dangerous enterprise, Binyamin becomes furious. Soon after, the will of Amram, Miriam's elderly charge, turns up missing; Amram becomes seriously ill; and the clerk of the public records house is murdered. Could Binyamin really be behind this monstrous scheme? If not he, who could be responsible? And is Miriam slated to be the next victim?
My Thoughts
In The Deadliest Sport, we are transported back to first century Alexandria. The city is a melting pot of religion, beliefs all under the ruthless Roman rule. We are witness to crime, religious beliefs and the day-to-day life of average citizens. Our main character, is a strong, independent young woman named Miriam. I loved that June included this powerful female lead as so many times, especially during this time period, the focus is on the power of men. Instead we learn more about Miriam and her role in the family business, control over family assets and the protective place she has for her friends.
In this book, Miriam's brother is freed from the life of a gladiator on his return to Alexandria. Miriam is hesitant to believe he is back to just be part of the family and she is very right to have these doubts! Too soon, she learns that he wants his share of the family assets to build his own gladiator school. Miriam is shocked and horrified, fair enough as the brutality of these games is well-known and documented even now. She has even seen first hand the horrors when she visited her brother and a strong part of her wants nothing to do with the enslavement of people.
Things begin to take a turn for the worse after she denies her brother the money. A part of her wants to believe that he would never harm her or their loved ones but an even stronger part of her remembers the child and the man that he has become. Before she loses everything and her loved ones hurt, Miriam must discover who is behind the stealing and murders that have begun.
This is an excellent novel from start to finish, with great twists and turns. It is rich in history and culture with an amazing female lead – I did not want to put it down! It is a novel unlike any I have ever read before, which I loved. The ending was not what I expected but fits the novel perfectly. It is a definite must read novel for young adults and adults alike looking for a unique read.
You can purchase a copy of this book on Amazon and Barnes & Noble.
Rating: 4.5/5
About the Author
June Trop and her twin sister Gail wrote their first story, "The Steam Shavel [sic]," when they were six years old growing up in rural New Jersey. They sold it to their brother Everett for two cents.
"I don't remember how I spent my share," June says. "You could buy a fistful of candy for a penny in those days, but ever since then, I wanted to be a writer."
As an award-winning middle school science teacher, June used storytelling to capture her students' imagination and interest in scientific concepts. Years later as a professor of teacher education, she focused her research on the practical knowledge teachers construct and communicate through storytelling. Her first book, From Lesson Plans to Power Struggles (Corwin Press, 2009), is based on the stories new teachers told about their first classroom experiences.
Now associate professor emerita at the State University of New York at New Paltz, she devotes her time to writing The Miriam bat Isaac Mystery Series. Her heroine is based on the personage of Maria Hebrea, the legendary founder of Western alchemy, who developed the concepts and apparatus alchemists and chemists would use for 1500 years.
June lives with her husband Paul Zuckerman in New Paltz, where she is breathlessly recording her plucky heroine's next life-or-death exploit.
Book Trailer
The Giveaway!
Disclosure: I received a digital copy of this book in order to facilitate this review. All opinions expressed are my own.