A Castaway in Cornwall Book Review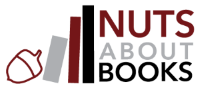 In A Castaway in Cornwall, Laura Callaway lives with her uncle and his disapproving wife in North Cornwall. There she feels like a castaway, always viewed as an outsider even as she yearns to belong.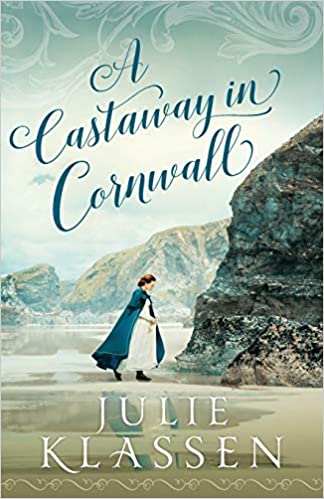 About A Castaway in Cornwall
Set adrift on the tides of fate by the deaths of her parents and left wanting answers, Laura Callaway now lives with her uncle and his disapproving wife in North Cornwall. There she feels like a castaway, always viewed as an outsider even as she yearns to belong.
While wreckers search for valuables along the windswept Cornwall coast–known for its many shipwrecks but few survivors–Laura searches for clues to the lives lost so she can write letters to next of kin and return keepsakes to rightful owners. When a man is washed ashore after a wreck, Laura acts quickly to protect him from a local smuggler determined to destroy him.
As Laura and a neighbor care for the survivor, they discover he has curious wounds and, although he speaks in careful, educated English, his accent seems odd. Other clues wash ashore, and Laura soon realizes he is not who he seems to be. Despite the evidence against him, the mysterious man might provide her only chance to discover the truth about her parents' fate. With danger pursuing them from every side, and an unexpected attraction growing between them, will Laura ever find the answers she seeks?
My Thoughts
A Castaway in Cornwall is a beautiful story from start to finish, a story of loss, heartbreak, hope, second chances and forgiveness.
I adored Laura's character. She is a young woman who carries a lot on her shoulders but still shows others compassion and kindness. She lost her parents at a young age and holds regrets tied to the way they parted before their deaths. She was taken in by an Aunt, who also passed away but her Uncle kept her in his life. She is craving something – answers, family, belonging but feels stuck in a town where they don't really accept her for she is, especially being an outsider. She spends her time gathering items that have come to shore after shipwrecks, attempting to reunite these items from dead sailors to their families. This is how she saves a young man that she soon finds herself connected to.
This young man has a strange accent, doesn't quite appear to be telling the truth and seems to have his own painful past. But there is something about him that Laura trusts and slowly begins to fall for. They are both just like the castaways that Laura saves and you keep praying for them to find the peace and happiness that they deserve.
The plot is unique – I have never read a story quite like this before. Our characters are strong in their beliefs but they carry a lot of pain in their hearts from their past. They are searching to make their past right but they need each other in order to move forward. They are caught in a complicated time – where both France and England are at war, families and neighbours can turn on each other and where laws can be broken, while others turn a blind eye. I loved the suspense, urgency, the healing and the hope for the future (I would love to see a part two of their story!). I loved every moment of this book and could not put it down.
You can purchase a copy of this book on Amazon.
Rating: 5/5
About the Author
Julie Klassen loves all things Jane–Jane Eyre and Jane Austen. A graduate of the University of Illinois, Julie worked in publishing for 16 years and now writes full-time. Her novels have sold over a million copies and three of her books, The Silent Governess, The Girl in the Gatehouse, and The Maid of Fairbourne Hall, have won the Christy Award for Historical Romance. The Secret of Pembrooke Park was honored with the Minnesota Book Award for genre fiction. Julie has also won the Midwest Book Award and Christian Retailing's Best Award, and has been a finalist in the Romance Writers of America's RITA Awards and ACFW's Carol Awards. Julie and her husband have two sons and live in a suburb of St. Paul, Minnesota. 
Disclosure: I received a copy of this book in order to facilitate this review. All opinions expressed are my own.