An Everyday Hero Book Review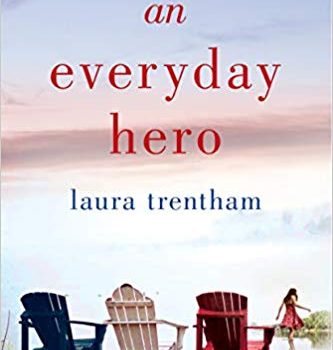 An emotionally layered novel about redemption, second chances and discovering that life is worth fighting for.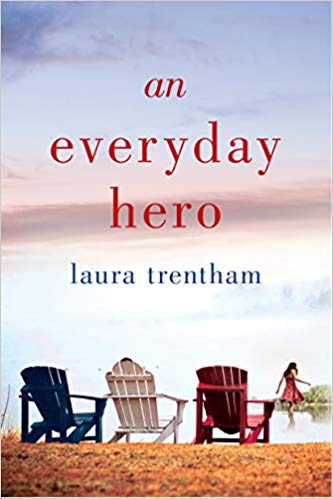 About An Everyday Hero
At thirty, Greer Hadley never expected to be forced home to Madison, Tennessee with her life and dreams of being a songwriter up in flames. To make matters worse, a series of bad decisions and even crappier luck lands her community service hours at a nonprofit organization that aids veterans and their families. Greer cannot fathom how she's supposed to use music to help anyone deal with their trauma and loss when the one thing that brought her joy has failed her.
When Greer meets fifteen-year-old Ally Martinez, her plans to stay detached and do as little as possible get thrown away. New to town and dealing with the death of her father in action, she hides her emotions behind a mask of bitterness and sarcasm, but Greer is able to see past it and recognizes pieces of who she once was in Ally. The raw and obvious talent she possesses could take her to the top and Greer vows to make sure life's negativities don't derail Ally's potential.
After Greer is assigned a veteran to help, she's not surprised Emmett Lawson, the town's golden boy, followed his family's legacy. What leaves her shocked is the shell of a man who believes he doesn't deserve anyone's help. A breakthrough with Ally reminds Greer that no one is worth giving up on. So she shows up one day with his old guitar, and meets Emmett's rage head on with her stubbornness. When a situation with Ally becomes dire, the two of them must become a team to save her―and along the way they might just save themselves too.
My Thoughts
I love the way Laura writes – she takes on a huge topic and approaches it with dignity, compassion, a touch of humour and hope. This book is just as fantastic as her last novel.
In this book we have two main characters who have both returned back to their hometown broken and scarred but for very different reasons. Greer did everything she could to make it work in the music industry and lost everything. She has even given up on her love of music and playing. She returns home to live with her parents for a fresh start scarred from this experience and with little hope of ever playing again. She has been left battered by the industry, a person who was supposed to love her and feeling as though she will never succeed as an adult and on her own. Emmett was sent home from the war after a surprise attack that left him physically injured and changed for life both physically and mentally. But it is the emotional and mental injuries that he hides that are far worse. He is angry at the world, and not the same person he was when he left.
The pair are forced together through an outreach program and their first encounter makes quite an impact! It left me laughing but the incident truly describes the pair. The two have many emotional and mental challenges to work on individually. Together they are the support that they didn't know that they needed nor that they wanted. They are that kick in the butt, that breath of fresh air that encourages you to do better, to see the positive and to move forward with hope. I found at times, they were one step forward and two steps back and you were on the edge of your seat praying that they would make it through. The one piece that brings the story together and gives the hope and redemption that our two main characters need, comes in the most unusual but fitting way.
An Everyday Hero is a beautiful, well written novel from start to finish, you will not be able to stop reading it. It makes you laugh, cry and warms your heart. You fall in love with the characters and are left craving more. It is a definite must read.
You can purchase a copy of this book on Amazon.
Rating: 5/5
About the Author
Laura Trentham in an award winning romance author. The Military Wife is her debut women's fiction novel. A chemical engineer by training and a lover of books by nature, she lives in South Carolina.
Disclosure: I received a digital copy of this book in order to facilitate this review. All opinions expressed are my own.