Aretha Franklin Book Review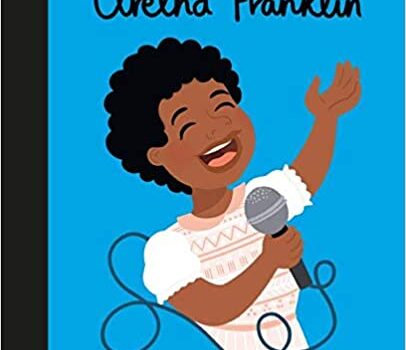 In this book from the critically acclaimed, multimillion-copy best-selling Little People, BIG DREAMS series, discover the life of Aretha Franklin, "The Queen of Soul."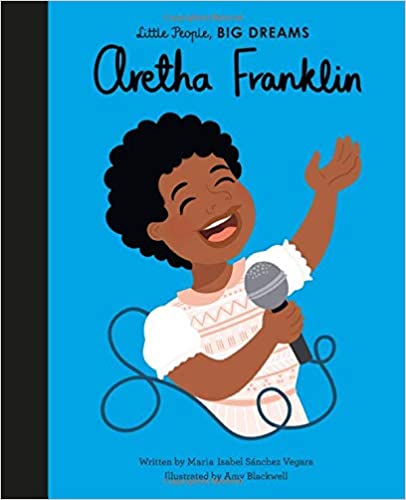 About Aretha Franklin
The fourth of five children, Aretha was born in Tennessee and took the stage at an early age in her father's church choir. She went on to become the best-selling rhythm and blues singer of all time, and the first woman to be installed in the Rock and Roll Hall of Fame. This moving book features stylish and quirky illustrations and extra facts at the back, including a biographical timeline with historical photos and a detailed profile of the broadcaster's life.
Little People, BIG DREAMS is a best-selling series of books and educational games that explore the lives of outstanding people, from designers and artists to scientists and activists. All of them achieved incredible things, yet each began life as a child with a dream.
This empowering series offers inspiring messages to children of all ages, in a range of formats. The board books are told in simple sentences, perfect for reading aloud to babies and toddlers. The hardcover versions present expanded stories for beginning readers. Boxed gift sets allow you to collect a selection of the books by theme. Paper dolls, learning cards, matching games, and other fun learning tools provide even more ways to make the lives of these role models accessible to children.
Our Thoughts
" Soul to me is a feeling, a lot of depth… being able to bring to the surface that which is happening inside" – Little People, Big Dreams Aretha Franklin
I love to chose books for my kids that inspire, that educate and encourage them to dream. This series of books does this and so much more. This book features the incredible Aretha Franklin. Aretha came from a musical family and had an incredible voice that touched your heart. She started singing at home, then moved to a gospel choir before securing her first record deal.
We know her music and her powerful voice (and her range of musical genres), but she also used her position to fight against racism and inequality. She stood by Martin Luther King Jr.'s side and sang in his honour "Precious Lord" when he died. She also sang at the inauguration of Barack Obama. She was also the first woman to be inducted into the Rock & Roll Hall of Fame. Incredible, right?
Aretha Franklin is an inspiring book for young children, full of facts and brilliant, engaging imagery to help tell her powerful story. This book should be part of your home (and school) library. A definite must read!
You can purchase a copy of this book on Amazon.
About the Author
Maria Isabel Sánchez Vegara, born in Barcelona, Spain, is a writer and creative director in constant search of new concepts for children's books and the author of the multimillion-copy best-selling Little People, BIG DREAMS series of picture books that explore the lives of outstanding people. Working for more than fifteen years for clients in top advertising agencies, her books combine creativity with learning, aiming to establish a new and fresh relationship between children and pop culture. ​
Disclosure: I received a copy of this book in order to facilitate this review. All opinions expressed are my own.