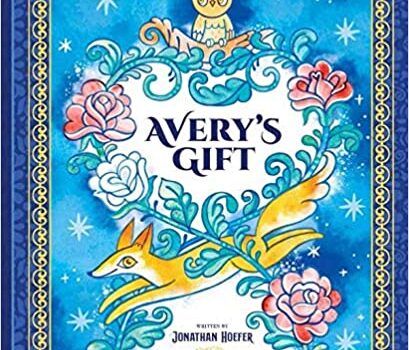 Avery's Gift is a story of love, loss, friendship, and finding true colors, inspired by two incredible children and the connection they forever share.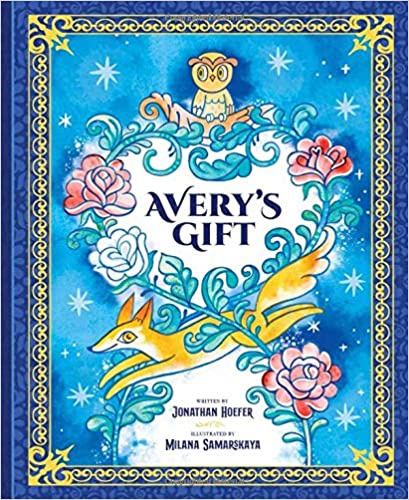 About Avery's Gift
Avery wakes up in the middle of the night to find herself in unfamilar surroundings and has somehow lost her colors!
The crickets call to her and the flowers from the wall guide her out of bed and into the moonlit garden. With the help of a fox, an owl and a boy named Dalton, Avery goes on a quest to find her colors and finds many meaningful things along the way. Avery's Gift is reminiscent of fables told long ago, but is based on a modern true story of two young children, Avery and Dalton. It highlights how their lives were connected one summer night and the gifts that they gave each other. Avery's Gift is astory of love, loss, friendship and finding true colors.
Our Thoughts
Avery's Gift is a beautiful story that made me smile, brought a tear to my eyes and gave us hope.
Avery's Gift is based on true events that happened on August 6th, 2009. Then five years old, Avery, who was born with a rare heart defect, received a heart transplant from eight year old Dalton, after he was tragically hit by a car. Avery is now a vibrant (and healthy) sixteen year old and the two families have become close as they are forever bonded with the gift of a loving heart.
The story itself is just beautiful with gorgeous illustrations to accompany each page. The story is age appropriate for younger and older readers and gives parents the opportunity to expand the story. Avery has woken up in a dream like state and has lost her colours. As she searches for them, she meets Dalton and they have so much fun together. As Dalton gets ready to embark on his own new journey, he gives Avery a very special parting gift – a gift that helps to awaken her colours once again.
While the story doesn't mention the heart transplant in those words, the gift that he gives her and the illustration are perfect and more than bring this part of the true story to life. It gives parents the opportunity to start having important conversations with their children about organ donation, compassion, kindness and the impact this has on others. It is a story of loss but also of friendship, kindness and the power of a simple gift. Avery's Gift is a very special book and will make a great gift for readers of all ages.
You can pre-order a copy of this book here and learn more about the fundraiser here.
About the Author
Jonathan Hoefer is an author, illustrator and art director and has been involved with the printing and publishing industry for over 20 years. He is a graduate of Syracuse University's Visual and Performing Arts program, majoring in illustration. His illustrative work has been published in national newspapers and magazines. He has been an illustrator and art director of four books including Eddie Shapes Up by ex-NYC mayor Ed Koch and Pat Thaler Koch, Lilly Lou Makes a New Friend and Lilly Lou Goes to Washington, D.C. a book series by Mike Murphy. In addition, Hoefer wrote and illustrated Pun Intended: Welcome to the Punny Farm, which are visual puns, once made famous when he acted as Art Director of the Daily Orange Newspaper at Syracuse University. He currently lives with his family in St. Petersburg, FL.
About the Illustrator
Milana Samarskaya is an illustrator that has been drawing ever since she could hold a pencil in her hand. Reading and drawing are her two passions since childhood, and have developed into a love of book illustration, collaborating with children's writers to give theri stories life. She currently lives in Taganrog, Russia. You can see more of Milana's work on her website: https://misamarskaya.ru
Disclosure: I received a digital copy of this book in order to facilitate this review. All opinions expressed are my own.