The Better Sleep Month Project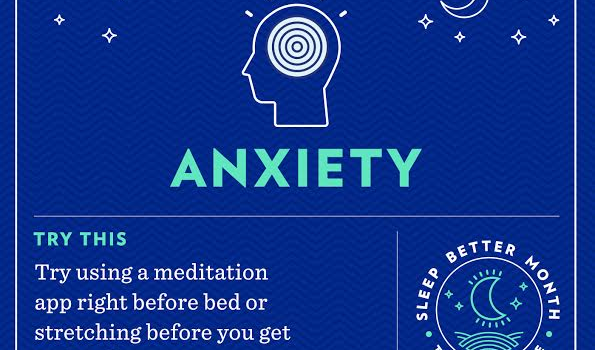 I think we can all agree that sleep deprivation is felt by so many of us, whether it be in the early parenting stages when you are living on two to four hours of sleep or later on when you have multiple commitments to work, family, extra curricular activities and more. We live in a society where we are constantly on the go, our minds never stop and this has in turn harmed our sleep patterns and in turn our overall health. How many of you are miserable after not getting a good sleep at night? I know I am! I can't concentrate, I am sarcastic and snappier – all of which I don't want to be.
I know for myself that there are many nights I can not turn my mind off. I am constantly going through lists to see whether I have done everything that I needed to do and the worst is just as you are about to fall asleep you remember that one thing you forgot and bam! I am now officially up and worrying about something I can not even control. Learning how to put this thoughts and troubles on the back burner is key to a good night sleep.
Casper (the makers of the innovative sleep set including mattress, sheets and pillow) are invested in insuring you sleep soundly every night. Casper created the perfect mattress combination after hours of testing (and by real people!) and developed a mattress that combines latex, memory and support foam. This combination provides just enough give but still leaves you feeling supported. Top this off with their sheets and pillows with breathability, softness and strength and you have a win – win situation! Casper gets it – in order to have a healthy, productive day we need a sound sleep. So how do we achieve this? Here are some key problems that have been identified and solutions to them: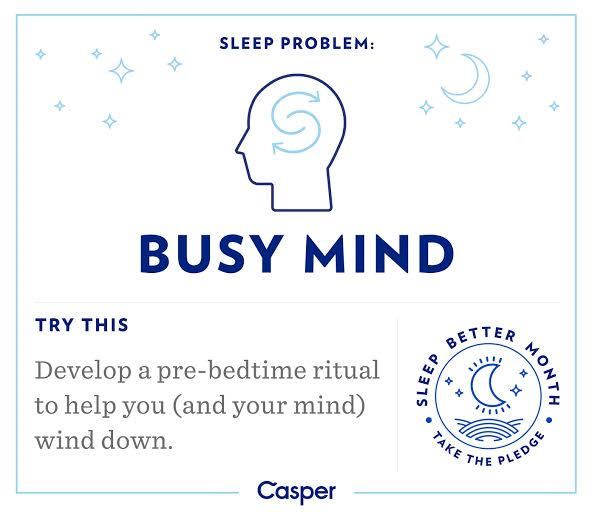 This is me in a nut shell. My mind never stops, I am constantly worrying about something, going over lists, etc. So now I have started a physical to do list where I can scratch off items as I complete them and I check it around 7:30pm for the last time of the day, then I take a bath listening to nature sounds and then it is cuddle time with the kids. This has really helped me with calming my mind down during my busy days. I allow myself the reassurance that I have completed everything I needed to do, I give myself some much needed me time and then I spend quiet moments with my kids.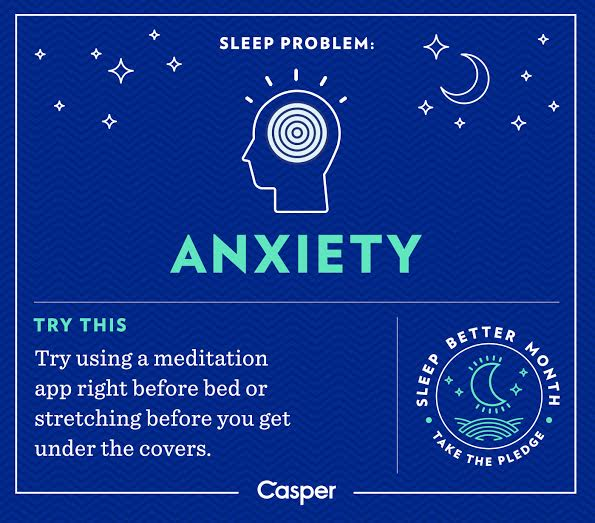 I have suffered with anxiety for years and this kind of ties into my problem of the busy mind at night! Yoga has definitely helped me with my anxiety in the last six months forcing me to focus on my breathing and the movements. Even moving through simple sun salutations while listening to calming music makes a world of a difference to me at night. I forget about the stress of the day as I concentrate on deep breathing and stretching fully through the movements. Or if you are really into it, try a Pranayama app to help with deep breathing and meditation exercises. My kids laugh when I put my app on but I love it as I have to really focus on breathing fully in and exhaling completely.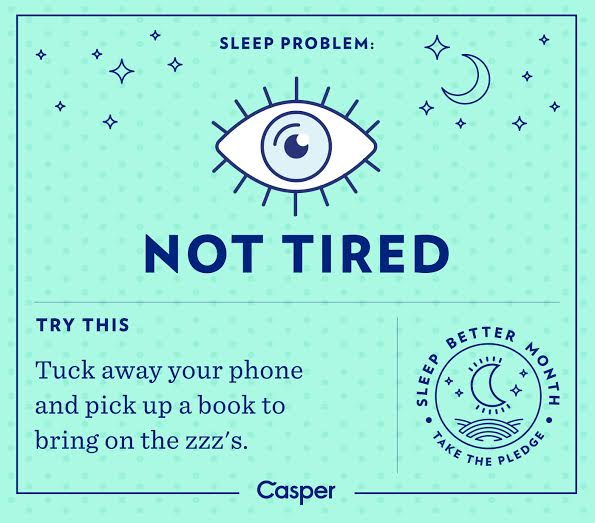 How many of us have laid there at night, praying for sleep to come as we scroll one more time through Facebook or Pinterest hoping this will help us fall asleep. The key here is to put the distraction away aka your phone, your iPad or any other hand held device (hard for so many of us – especially those who work from home). But it is key to getting a better sleep, our phones distract us and keep us up longer at night.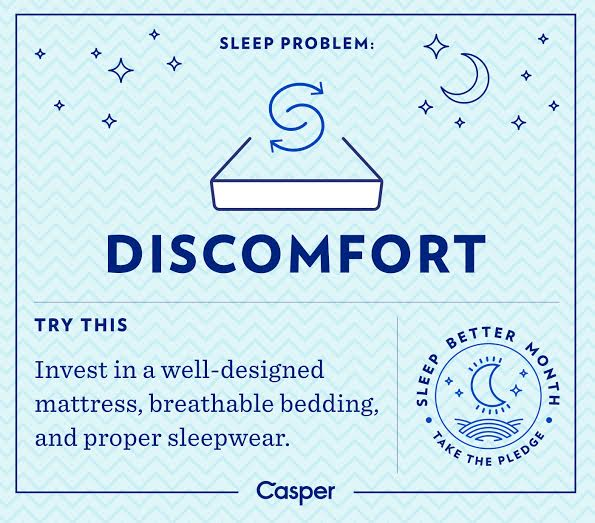 Invest in your sleep – this means purchasing a comfortable mattress. It seems simple but so many times we put other things in front of our own personal comfort. There is nothing better than laying down in a comfortable, welcoming, soft mattress. Your body and mind will thank you!
These are just a few tips to get you started on your Better Sleep Month Project, what tools do you utilize for ensuring a good night sleep?