Day Tripping to Darien Lake New York: Tips and Tricks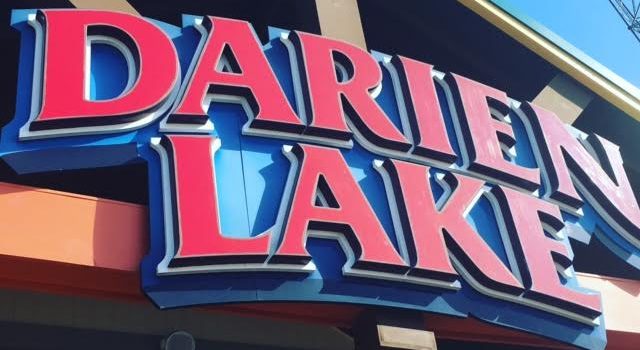 Our family just recently received our passports (way over due) and we have made quite a few exciting trips to the USA. We live within an hour from the border but it never really crossed our mind to visit the local shopping and attractions. In my mind, I always thought it was just too far and too much of a hassle. So you can imagine my shock when I was talking to my co-workers and realized that Darien Lake is actually closer to us then our Canadian amusement park! We of course had to put this to the test and decided to do a day trip to Darien Lake to check it out for ourselves. Here are top tips for our fellow Canadians making the day trip down to Darien Lake (which was actually quite feasible and the park is amazing).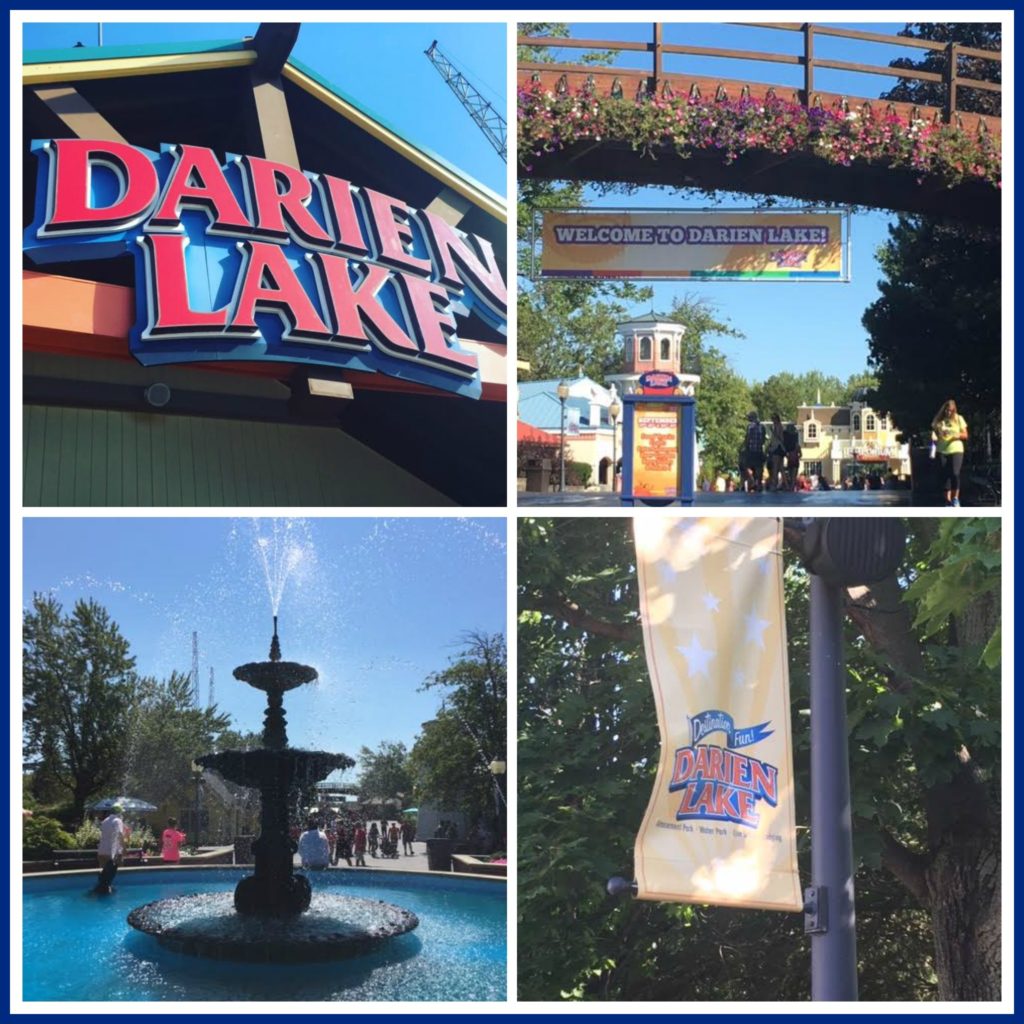 Leave Early! You want to enjoy yourselves and bypass some of the line ups at the border, so leave as early as you can. Being thirty minutes away from the border, we left at 8 and arrived at Darien Lake around 9:30. The park opened up at 10:30 but we were allowed inside the gates at 10 and made use of this time by planning our way through the park with their helpful site maps. My son also was quite impressed with the Pokestops and Pokémon that were there at the park (as you can see below as he made sure I capture of the Pokemon site!).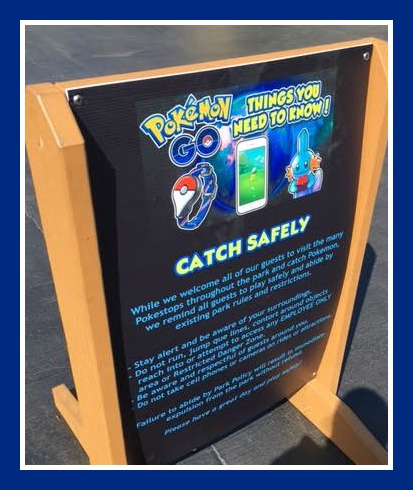 Pack light – we only brought one bag that held our bathing suits and towels. A lot of the patrons wore their bathing suits with shorts on top, which was a great idea. There is a lot of walking and you don't want to be weighed down by heavy bags. You can always leave the park (with a stamped hand) and come back but it does take away from enjoying the park and just living in the moment. We chose not to bring lunches and instead wanted to enjoy one of the many restaurants located throughout the park. We ended up at the Boardwalk (but really wanted to try the Italian restaurant near the water park!). The food was delicious and reasonably priced for an amusement park, for four people the meal cost us $50 US. Which is actually probably cheaper than many other places and the fries were to die for! They also had large bottles for pop/water/juice that once you bought the bottle you could refill the bottle for a much cheaper price.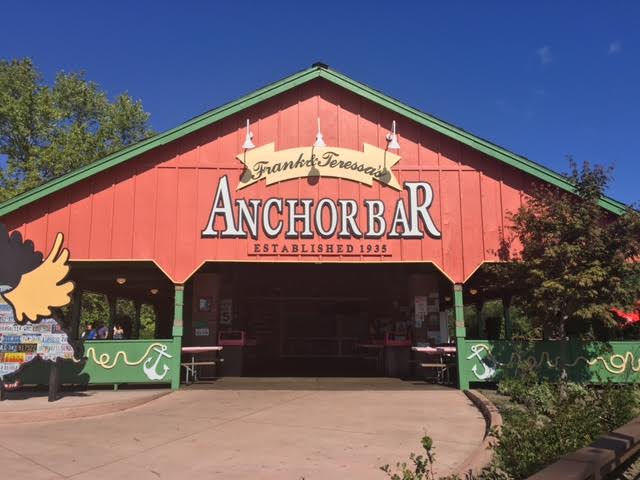 Plan out the rides you really want to go on so that you know where to start first, this is something we didn't do well enough and we ended up wasting time walking around quite a bit as we searched for the right rides. We were able to hit all of the rides we wanted to go except for the Ride of Steel (and this was more due to grumpy children then the line ups). In the early morning, there were very few line ups for rides and even by mid-day the wait for a ride was pretty short. This left us with two happy kids (and even happier parents!!). Make sure you save time for the water park, it is definitely a must go to for families. We loved the wave pool and the Rip Curl Racer – I have not had fun like that since I was a young girl.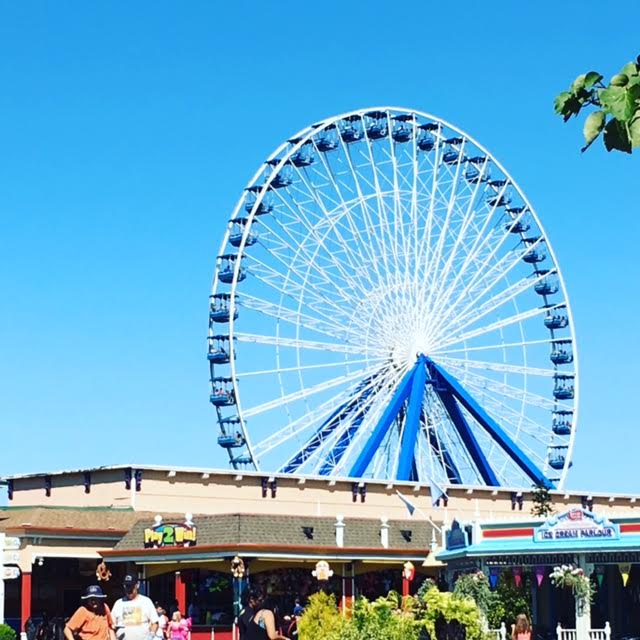 Bring lots of small change. When you exchange your Canadian currency for American, make sure to ask for at least twenty dollars in ones. This is quite helpful for the toll booths along the highway (we encountered two on the way and two on the way back) and the first toll booth I only had a twenty dollar bill which she didn't look too happy about – lesson learned for us! The park also has many games for children to play (it reminded me so much of a fair and I loved it), so having smaller change available was perfect.
You can purchase and carry alcohol around the park. This was the biggest difference to me and felt odd at first, as we watched others carry alcohol (I saw only beer) around the park. My husband purchased his own mug to happily carry around and I must admit it did make us feel like children being bad but it was also quite fun. I was really impressed that even though individuals were allowed to carry around alcohol, we never encountered any one who had too much to drink or anyone who was misbehaving.
Our family was super impressed with the proximity, rides and water park located inside the park and the quality of the food and entertainment. It was almost hard to believe that we had travelled such a short distance, crossed the border and there was this incredible amusement park. We can not wait to visit again, this time ensuring we hit all of the must do rides.
Make sure to follow Darien Lake on Twitter and Facebook to keep up to date with news and events.
Disclosure: I received admission into the park in order to facilitate this review. All opinions expressed are my own.