Go For Gold in Rio 2016 #WannaPlayChat #RoadtoRio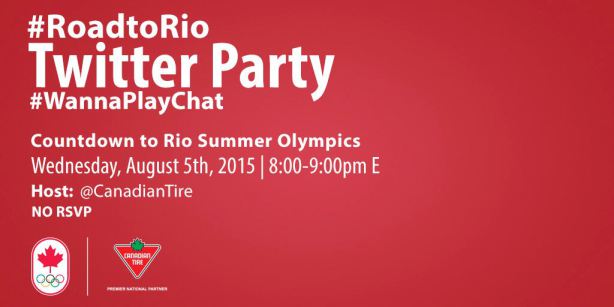 We are huge sports fans in our home. Most of our weeknights are spent at soccer games or swimming and when we are not there we are taking advantage of our local parks to play basketball, football or frisbee. Being active and outdoors is a way of life for our family, we like to joke that we are raising a young 'Messi' and 'Rinaldo'.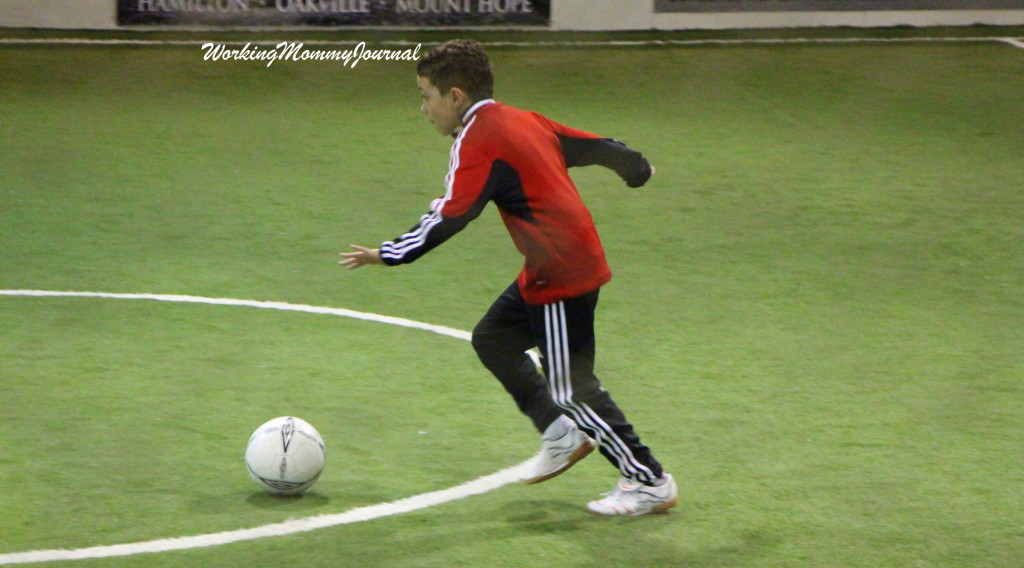 When sporting events are broadcasted, it is quite the event in our household. The events are broadcasted non stop and we make friendly bets on who will in. Soccer is definitely number one in our home, followed closely by swimming (my kids love watching the swimming with me as I used to compete and teach swimming in my younger years and miss it so much!).
In 2016, the Olypmics are heading to Rio! Already our Canadian atheletes are hard at work training and preparing for this moment (can you even begin to imagine being in their shoes??). The summer Olympics have always held a special place in our heart because we participate in so many similar events at home.
You can encourage your children to prepare for the Olympics through:
pick a new Olympic sport to you and your family and play it!
create a goal and go for it, track your progress over the year.
work on a specific goal or move over the next year.
create a mini Olympics for your children in the backyard or at the park.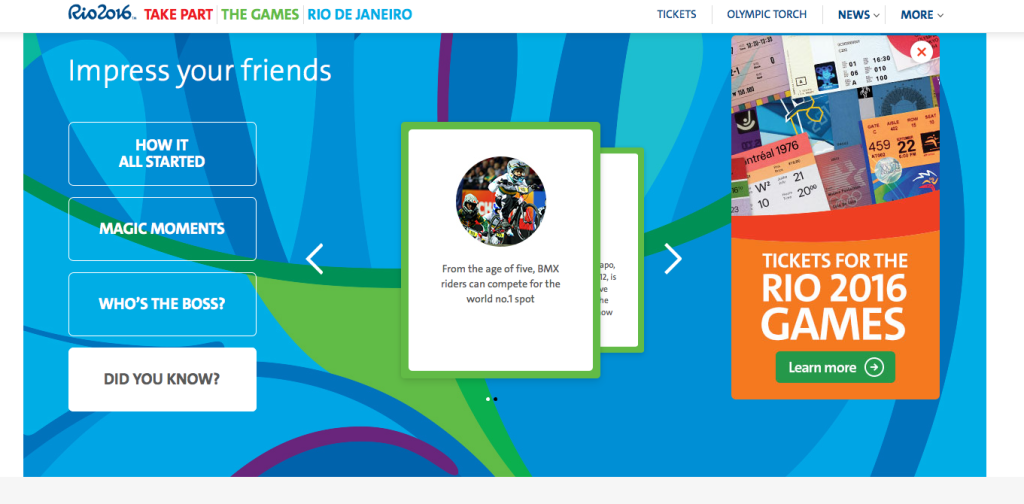 We are very excited to watch the BMX cycling next year. Our eldest just purchased his own BMX bike and it is always fun to copy the awesome moves we see on television. I found the above fact on their website pretty amazing -> from the age of five, BMX riders can compete in this sport! Pretty cool, right?
August 5th is the official one year countdown to Rio 2016. To help kick off this special date, Canadian Tire wants to celebrate with you at a Twitter Party!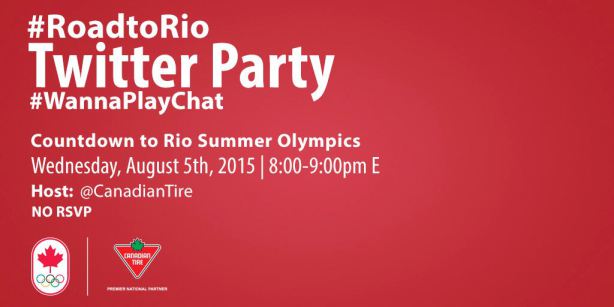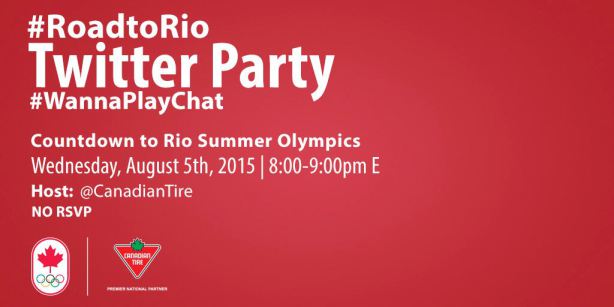 The Details:
Date: Wednesday, August 5th, 2015
Time: 8:00-9:00pm Eastern
Host: @CanadianTire
Co-Hosts: @RosieMacLennan @bthieseneaton @markadejonge
No RSVP needed – just show up and chat with the #WannaPlayChat #RoadtoRio. There is $1,000 prizes up for grabs!! Looking forward to chatting with you.
If you are on Periscope, make sure to tune in for a chat with @RoseMacLennan at 6:45.
Disclosure: I received compensation for this post. All opinions expressed are my own.