Magnolia Nights Book Review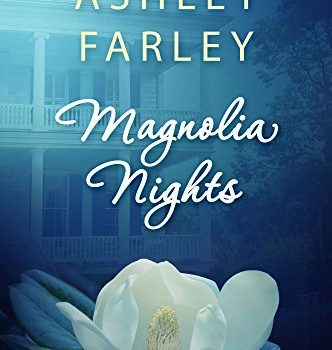 From the author of the bestselling Sweeney Sister Series and Sweet Tea Tuesdays comes a new novel of passion, intrigue and redemption, Magnolia Nights.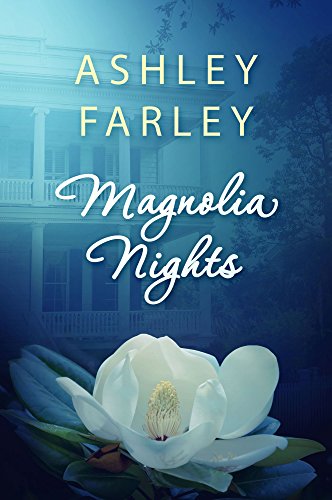 About Magnolia Nights
Ellie Pringle has spent endless hours and countless dollars working with a therapist to remember the lost years of her childhood. She's baffled and more than a little intrigued when the grandmother she hasn't seen in thirty-four years dies and leaves her a fortune. The time has come to face her past in person. Still reeling from a recent breakup of a long-term relationship, and with nothing to keep her in San Francisco, Ellie packs her meager belongings and boards a plane for the South Carolina Lowcountry.
Standing in the entryway of her grandmother's antebellum home on South Battery Street in Charleston, Ellie faces the first of many ghosts who will soon haunt her. On her first night in the creepy, creaking mansion, as she's perusing the titles in a dusty bookcase, she comes across her deceased mother's leather-bound journal. Her mother's words create more unanswered questions and send her on a quest to find more journals. As Hurricane Lorene bears down on the South Carolina coast, Ellie encounters Juan Hagood, a handsome architect who has the talent to restore her dilapidated mansion and the charm to mend her broken heart. But as Ellie reads her mother's diaries, they dislodge a stone in the wall that safeguards her memories, causing her world to come crumbling down. Revelations about her childhood lead Ellie on a harrowing journey of discovery that will hold spellbound until the dramatic conclusion.
My Thoughts
Magnolia Nights is another AMAZING novel by Ashley Farley. This book branches out to new characters, that I personally hope have their own series just like the Sweeney Sisters.
This novel has a bit of a dark and deep history. Ellie, our main character, has trouble remembering her past but it has so greatly affected her present. She has little glimpses of her past but can't quite figure out if she is remembering something that happened or if it is her mind making up something. When she inherits her Grandmother (whom she hasn't seen in years) home and fortune, she travels to where she spend the first years of her life with the hopes that this will help her gain back her memory. Her Father is dead set against this as he remembers just how bad she was when he had rescued her in the first place from her Grandmother's home.
Against her Father's wishes, she travels to the South to the home and begins to fill in pieces. As she finds her Mother's journal, the world she thought she knew begins to tumble down. She uncovers a hurtful past with lies, emotional and even physical torture. Once these doors were opened, she can never turn back especially when she uncovers the greatest secret of all (which of course I can't tell you BUT trust me it is a shocker!). It turns the book upside down and leaves our characters scrambling to understand, accept and try to learn how to move forward.
Magnolia Nights is a well written, planned out novel with excellent character development. Our ending leaves us hoping for another novel in this series – I just can't wait to see what lays in store for Ellie and Juan (not to mention all of the family secrets they uncovered!). This was another excellent book by Ashley Farley that you will not want to put down – it was too full of excitement and surprises! It is a definite must read novel.
You can purchase a copy of this book on Amazon.
Rating: 5/5
About the Author
Ashley Farley is the author of the bestselling series, the Sweeney Sisters Series. Ashley writes books about women for women. Her characters are mothers, daughters, sisters, and wives facing real-life issues. Her goal is to keep you turning the pages until the wee hours of the morning. If her story stays with you long after you've read the last word, then she's done her job.
After her brother died in 1999 of an accidental overdose, she turned to writing as a way of releasing her pent-up emotions. She wrote SAVING BEN in honor of Neal, the boy she worshipped, the man she could not save.
Ashley is a wife and mother of two young adult children. While she's lived in Richmond, Virginia for the past 21 years, part of her heart remains in the salty marshes of the South Carolina Lowcountry where she grew up. Through the eyes of her characters, she's able to experience the moss-draped trees, delectable cuisine, and kind-hearted folks with lazy drawls that make the area so unique.
Disclosure: I received a digital copy of this book in order to facilitate this review. All opinions expressed are my own.