Shaped by the Waves Book Review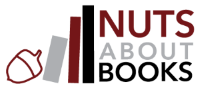 In Shaped by the Waves, as her curiosity sends her on a journey toward truth, Cassie will discover that who she thought she was and what she wants for her life are both about to change.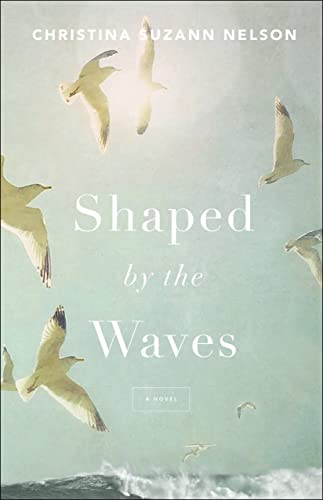 About Shaped by the Waves
Cassie George is barely staying above water as she works to get her doctorate and raise her daughter. But she stubbornly keeps swimming to prove a few bad decisions haven't ruined her forever. Plus, it's all a great excuse to stay away from the small Oregon town she fled in shame years prior. But when she receives a call that the aunt who raised her has had a major health crisis, she knows it's time to return.
Cassie is surprised to be more welcomed by the quirky seaside community than she expected, even if there's still tension between her and her former classmate Nora Milford. But she still can't help feeling unsettled and is mystified by a mysterious package that appears, full of typed pages that tell the story of an anonymous woman's life. As her curiosity sends her on a journey toward truth, Cassie will discover that who she thought she was and what she wants for her life are both about to change.
My Thoughts
Shaped by the Waves was a powerful, touching novel of growth, healing, finding oneself and forgiveness. It contained a plot development that I never saw coming and what made this novel so special.
Cassie fled from her home town in shame, never truly realizing that she had nothing to be ashamed of. She has to learn, in time, that those around her love her, want to help her and would never look down on her for her life choices. When a major life crisis hits close to home, she makes the important decision to return home to take care of her Aunt – the woman who raised and loved her when her Mother did/could not. This is when we are introduced to Cassie's story and how she came to call this small town home in a very unique way – a manuscript sent to her anonymously.
Cassie must learn to let others help her and her daughter, so that she in turn can help her Aunt. She is forced to confront her past and uncovers new truths about how she came to live in this small town, the woman who loved and raised her and the women that were there to guide her during her youth.
It was a beautiful story from start to finish – one of growth, discovery, healing and forgiveness. I did not want this story to end and would love to see a part two. I want to know how Cassie moves forward after the many revelations in this story and how her young daughter adjusts to these changes. Shaped by the Waves is a fantastic novel, that you will not be able to put down.
You can purchase a copy of this book on Amazon.
Rating: 5/5
About the Author
CBA bestselling author Christina Suzann Nelson writes stories that focus on changing legacies from dysfunction to hope. Her first novel, If We Make It Home, was named a Library Journal Best Book of 2017 and a Foreword INDIES 2017 Book of the Year. Christina is a part of Oregon Christian Writers and a member of ACFW, where she has served as the northwest zone director. She lives in Oregon's gorgeous Willamette Valley with her husband of 26 years and their children. Visit www.christinasuzannnelson.com to learn more.
Disclosure: I received a copy of this book in order to facilitate this review. All opinions expressed are my own.