The Christmas Wishing Tree Book Review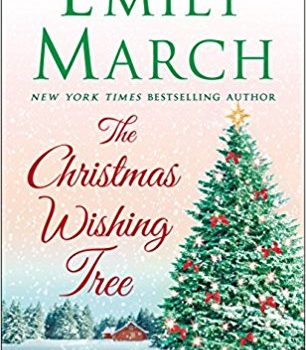 Sometimes life's most magical journeys bring you back to where it all began. From bestselling author Emily March comes The Christmas Wishing Tree, celebrating the magic and miracle of Christmas.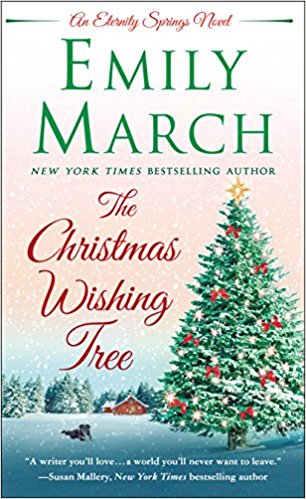 About The Christmas Wishing Tree
A man who loves adventure and the open sea, Devin Murphy returns for a short Christmas trip to his small hometown of Eternity Springs. Immersed in the joy and magic of the holiday season all around him, he doesn't hesitate to play along when a young boy phones Santa to ask for a very special wish. Devin never guesses that a wrong number has the potential to make everything in his life so right.
Jenna Stockton adopted Reilly when he needed a mother and she intends to keep him safe. A small town across the country called Eternity Springs seems like a good place to hide from their past without any complications ―until sexy Santa himself discovers her secrets. When Devin proposes a daring plan to face down the danger together and defeat it once and for all, she is tempted. Maybe Devin really is capable of making wishes come true? Perhaps in a Christmas wish they'll both find the miracle they've been looking for all along.
My Thoughts
A beautiful story of hope and finding love where you least expect it, least of all in a wrong call from a young child!
Devin has always been a wild child, loving the water and freedom. He is kind and good-hearted but never lets himself become too close to anyone. His family would love to see him settled down but also respect his free nature and need to roam. Jenna on the outside seems to be the complete opposite. She is a doctor who has dedicated her life to children. Her world revolves around her adopted child, Reilly, and when someone threatens their lives she picks up everything to keep him safe. This is how she finds herself in the beautiful town of Eternity Springs.
Despite their differences, they are very attracted to each other in many ways. Jenna loves the way he makes her laugh and hope again and Devin loves everything about her and her child. Jenna, despite her feelings, is worried to trust him – especially with the danger she faces. But when she finally opens up it is Devin who would do anything to protect her.
This is a beautiful novel from start to finish of trust, hope and finding love where we least expect it. I loved every moment of their beautiful story and would love to see a part two.
You can purchase a copy of this book on Amazon.
Rating: 4.5/5
About the Author
Emily March is the New York Times, Publishers Weekly, and USA Today bestselling author of over thirty novels, including the critically acclaimed Eternity Springs series. Publishers Weekly calls March a "master of delightful banter," and her heartwarming, emotionally charged stories have been named to Best of the Year lists by Publishers Weekly, Library Journal, and Romance Writers of America. A graduate of Texas A&M University, Emily is an avid fan of Aggie sports and her recipe for jalapeño relish has made her a tailgating legend.
Disclosure: I received a digital copy of this book in order to facilitate this review. All opinions expressed are my own.