Through Waters Deep by Sarah Sundin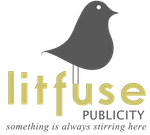 In Through Waters Deep, it is 1941 and America teeters on the brink of war.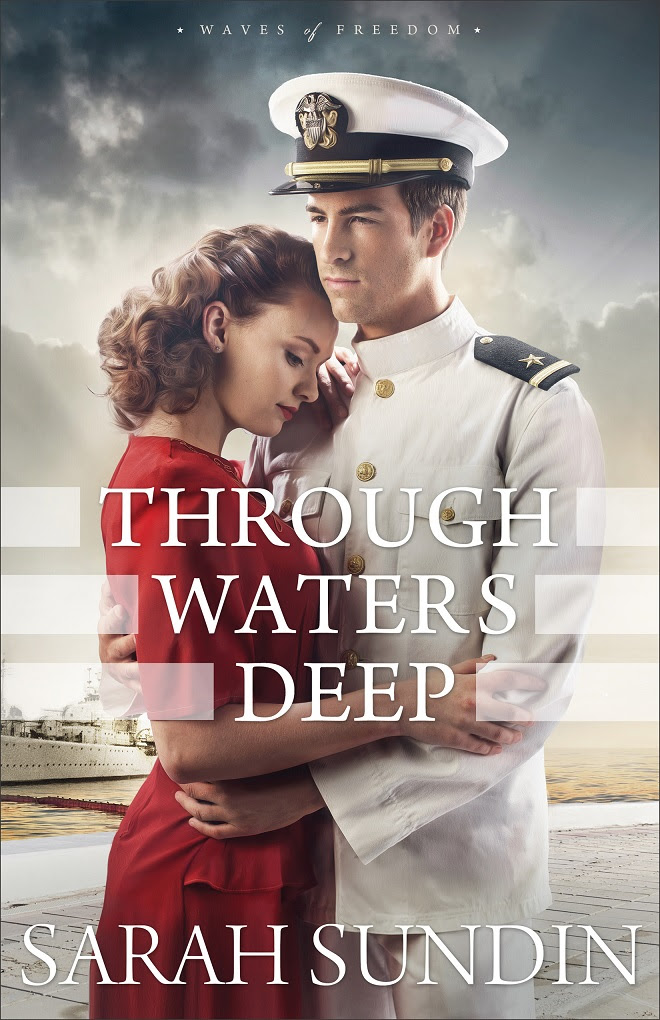 About Through Waters Deep
Outgoing naval officer Ensign Jim Avery job is to escort British convoys across the North Atlantic in a brand-new destroyer, the USS Atwood. On shore, Boston Navy Yard secretary Mary Stirling does her work quietly and efficiently. She is happy to be out of the limelight. Yet despite her reserved nature she never could back down from a challenge. When evidence of sabotage on the Atwood is found, Jim and Mary must work together to uncover the culprit. A bewildering maze of suspects emerges and Mary is dismayed to find that even someone close to her is under suspicion. With the increasing pressure, Jim and Mary find that many new challenges and danger awaits them.
My Thoughts
I love a good historical novel and this is another huge hit set in World War II just prior to America entering the war. Sarah does an amazing job capturing the emotions, stress, tension and fear that arose in America prior to the country entering the war.
Mary, the most unlikely hero, personally challenges herself to step out of her comfort zone to help solve a mysterious case before tensions crack and disaster strikes. Everything that makes her the perfect secretary is what makes her the perfect 'spy' (I use spy in a loose term). Mary transforms in this novel and it is beautiful to witness as she struggles on her journey and the freedom she finds at the end. The mix in of a little bit of romance by Jim's character tops off a completely heart warming, exciting and beautiful story. A story that reminds us that there is always much more to a person then the outer features or the fears that people hold against others.
You can find more reviews on the Litfuse Blog Tour page. You can purchase a copy of the book here.
Rating: 5/5
About the Author
Sarah Sundin is the author of With Every Letter, On Distant Shores, In Perfect Time, and the Wings of Glory series. In 2014, On Distant Shores was a finalist for the Golden Scroll Awards from both AWSA and the Christian Authors Network. In 2011, Sarah received the Writer of the Year Award at the Mount Hermon Christian Writers Conference. A graduate of UC San Francisco School of Pharmacy, she works on call as a hospital pharmacist. During WWII, her grandfather served as a pharmacist's mate (medic) in the Navy and her great-uncle flew with the US Eighth Air Force in England. Sarah lives in California with her husband and three children.

Disclosure: I received a digital copy of this book in order to facilitate this review. All opinions expressed are my own.