To Find Her Place Book Review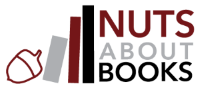 To Find Her Place is set in the midst of WWII and Jane is at a crossroads – can she discern the path to true happiness?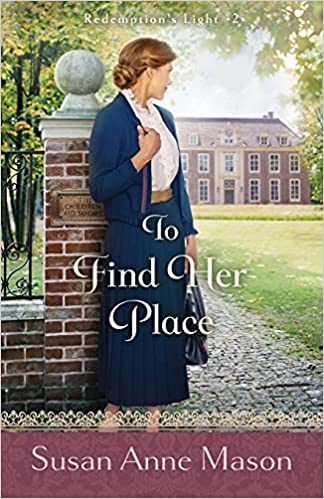 About To Find Her Place
In the midst of WWII, Jane Linder pours all her energy and dreams for a family into her career at the Toronto Children's Aid Society. As acting directress, Jane hopes for a permanent appointment so she can continue making a difference in the lives of troubled children. But if anyone were to find out she is divorced, everything would change.
Garrett Wilder has been hired to overhaul operations at the Children's Aid Society. He hopes to impress the board members with his findings and earn the vacant director's position. A war injury ended his dream of taking over his parents' farm, but with the security of the director's job, he'd be able to contribute financially and help save the family business.
Despite their competing interests, feelings begin to blossom between them. But then Jane's ex-husband returns from overseas with an unexpected proposition that could fulfill her deepest desires. Suddenly at a crossroads, can Jane discern the path to true happiness?
My Thoughts
Jane is a bright young woman who has risen quickly in the Children's Aid Society from social worker to acting directress, especially at a time when women were not viewed as capable of handling all of this. She has balanced her Mother's illness, her home life and hidden the secret of her divorce all in the hopes to secure the Directress position to provide her with financial security and the hopes of a family.
Garrett returned from the War with a severe injury that could end his life at any time – an injury that he refuses to speak about and one that has caused him to give up hopes on a future and happiness. His job with the Children's Aid Society is to find where Jane has gone wrong and if someone is stealing money. This puts the two of them at odds despite the budding attraction and their both very obvious love of the children and protecting them.
I loved this well written novel. Jane is just this wonderful woman, who has a heart full of love and kindness – you can't help but love her and want to be her friend. She has had a difficult past, and you want to continuously protect her throughout the novel but these are things that she must learn to forgive and move past, if she ever wants to have happiness in the future. Garrett has his own troubled past – one that he also has not come to peace with and while he is perfect for Jane, both of them struggle with letting go and their own insecurities in order to find happiness in the future.
This is a definite must read novel that will inspire you, give you hope and belief that we should always follow our hearts.
You can purchase a copy of this book on Amazon.
Rating: 5/5
About the Author
Susan Anne Mason's historical novel Irish Meadows won the Fiction from the Heartland contest from the Mid-American Romance Authors Chapter of RWA as well as the Christian Retailer's Choice Award for Debut Novel. A member of ACFW, Susan lives outside of Toronto, Ontario, with her husband and two children. She can be found online at www.susanannemason.net.
Disclosure: I received a copy of this book in order to facilitate this review. All opinions expressed are my own.