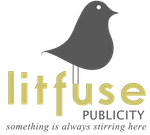 True to You is the exciting start of a brand-new series by a contemporary romance fan favorite!
About True to You
After a devastating heartbreak three years ago, genealogist and historical village owner Nora Bradford has decided that burying her nose in her work and her books is far safer than romance in the here and now.
Unlike Nora, former Navy SEAL and Medal of Honor recipient John Lawson is a modern-day man, usually 100 percent focused on the present. But when he's diagnosed with an inherited condition, he's forced to dig into the secrets of his past and his adoption as an infant, enlisting Nora to help him uncover the identity of his birth mother.
The more time they spend together, the more this pair of opposites suspects they just might be a perfect match. However, John's already dating someone and Nora's not sure she's ready to trade her crushes on fictional heroes for the risks of a real relationship. Finding the answers they're seeking will test the limits of their identity, their faith, and their devotion to one another.
My Thoughts
I absolutely fell in love with this charming novel! We have sweet and kind Nora, who has given up on romance but still feels the tug at her heart for someone to love her and love them back. She just lacks the confidence in herself! Then she meets the handsome, strong, adventurous John – who is her complete opposite but who attracts her in every way.
He confides the tip of an important secret with her and together they set out to find his birth mother in a race against time. While working together both develop feelings for each other! They are both shy and unsure about these feelings and it was heart warming to watch them realize their feelings and how it developed throughout the novel. We watch as they struggle, learn to accept and try to learn to move forward.
I loved watching Nora blossom as both a person and a woman. She started off shy and so unsure of herself. As the novel continues, she becomes more confident in herself and fights to get over her fear of romance. It was so lovely to see her grow and I found myself keeping my fingers crossed for her! You can't just help but fall in love with her.
This was a truly lovely novel that had me giggling, praying and hoping for the best. A great weekend read!
You can find more reviews on the Litfuse blog tour page here. You can purchase a copy of the book here.
Rating: 5/5
About the Author
Becky Wade is a California native who attended Baylor University, met and married a Texan, and settled in Dallas.  She published historical romances for the general market before putting her career on hold for several years to care for her three children.  When God called her back to writing, Becky knew He meant for her to turn her attention to Christian fiction.  She loves writing funny, modern, and inspirational contemporary romance!  She's the Carol Award, INSPY Award, and Inspirational Reader's Choice Award winning author of My Stubborn Heart, the Porter Family series, and the Bradford Sisters Romance series.
Disclosure: I received a digital copy of this book in order to facilitate this review. All opinions expressed are my own.