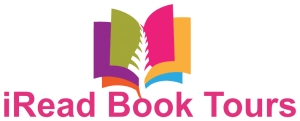 Caeli Crys isn't living—she's surviving.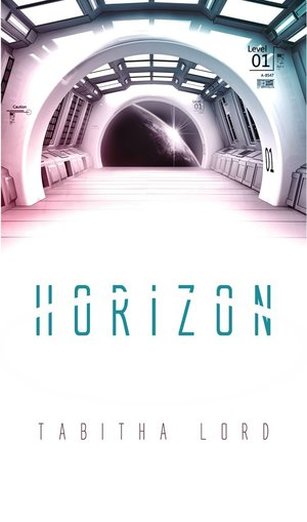 About Horizon
Caeli Crys isn't living—she's surviving. On the run after the genocide of her empathic people, she witnesses a spaceship crash near her hidden camp. When she feels the injured pilot suffering from miles away, she can't help but risk discovery to save his life.
Commander Derek Markham awakens stranded on an uncharted planet. His co-pilot is dead, his ship is in ruins, and he's only alive because a beautiful young woman is healing him with her mind.
As Derek recovers, Caeli shares the horror of her past and her fear for the future. When Derek's command ship, Horizon, sends rescue, Derek convinces Caeli to leave with him. But his world is as treacherous as hers—full of spies, interplanetary terrorist plots, and political intrigue. Soon the Horizon team is racing to defend an outlying planet from a deadly enemy, and Caeli's unique skills may just give them the edge they need to save it.
My Thoughts
I loved this fast paced science fiction novel. We start off with Caeli saving the life of Derek all with her mind! This is when we are introduced slowly to Caeli, her people, her past and how this connects with her future. The novel evolves in a way that keeps you hooked to her story, her people and how can she possibly save them.
I felt such pain for her – I can't even begin to imagine the suffering and hurt she has gone through. She is such a kind soul and her greatest gift is to heal others. I loved how her people had special powers: they could heal, they could read minds, they could create but most of all they were peaceful. All they wanted to do was to continue to live peacefully, learn and grow. This was destroyed by another group on their planet who didn't share their powers (and who naturally were distrustful of those who had those powers). I think many of us can relate to this – you see so many people today who are fearful of those they don't understand. The consequences of this hate and mistrust was disastrous.
When Derek begins to fall in love with her, he wants to do nothing more than to protect her from her past, those who may be trying to find her and those who wish to harm her. He convinces her to come with him to his home but would this really be the saving grace that he thinks it will be?
I loved every moment of Horizon – it pulled you in with the emotions and you instantly felt connected to Caeli. You want her to find peace, you want her to save her people somehow and you want her to find love and hope again. Horizon is well written and I couldn't wait to start on book two – Infinity.
You can purchase a copy of this book on Amazon and Barnes & Noble.
Rating: 5/5
About the Author
Tabitha currently lives in Rhode Island. She is married, has four great kids, two spoiled cats, and lovable lab mix. Her degree is in Classics from College of the Holy Cross and she taught Latin for years at an independent Waldorf school, where she now serves on the Board of Trustees.
Tabitha's debut novel, Horizon, won the Writer's Digest Grand Prize for Self-Published Fiction in 2016, and was named finalist in the Next Generation Indie Book Awards and National Indie Excellence Awards. Infinity, the second book in the Horizon series, will be released in June 2017. Her short story "Homecoming" appears in the anthology Sirens, edited by Rhonda Parrish and published by World Weaver Press, and was recently nominated for a Pushcart Prize. She is also a senior editor for www.BookClubBabble.com.
Visit her blog at www.tabithalordauthor.com where she discusses favorite topics including parenting, teaching, and her writing journey.
The Giveaway!
Disclosure: I received a digital copy of this book in order to facilitate this review. All opinions expressed are my own.