Kika The Upside-Down Girl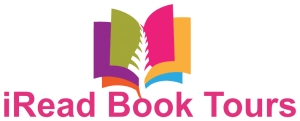 It is okay to be different! Join Kika The Upside-Down Girl as she discovers how special it is to be different.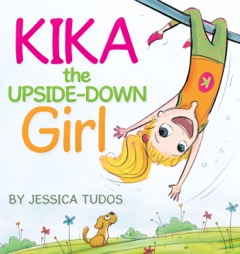 About Kika the Upside-Down Girl
Kika always seems to accomplish things differently than others and tends to get in trouble for it. Kika reminds us that it is okay to be different and finding others to share in her journey makes her heart feel huge especially when it involves flips, vaults, kips and somersaults! Join Kika, a girl who loves living upside-down in a right-side up world, on her unique journey to a fliptastic world.
My Thoughts
As children, it is normal for us to want to jump, flip and twirl. Somewhere along the line we stop doing this as we feel this is not the norm. But it is so important for children to know that being different is perfect! We are born to be different and it is important to encourage this in our children. I love how Kika The Upside-Down Girl supports the dream to follow your heart. As parents, it is so important to support our children, letting them know it is okay to be different and to go about life differently.
I loved the illustrations and so did our boys! They bring the book alive and draw you in to the story. You can feel her joy from the illustrations as she moves through her life upside-down. You laugh, are surprised and are sad when she is sad.
Many children will be able to easily relate to this story and Kika. My favourite part of the book comes when Kika asks why people don't understand how being upside-down is so much fun. Just because something is different, does not mean it is wrong!
This is the perfect, feel good and fun story for you to enjoy with your child. You can purchase a copy of the book on Amazon, Chapters Indigo and Barnes & Noble.
Rating: 5/5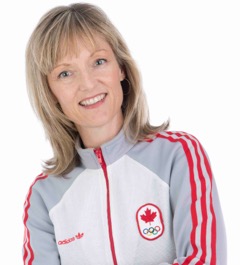 About the Author
Jessica Tudos is an Olympic athlete turned author, motivational speaker and educator who is on a mission to empower youth, kids and adults to develop confidence and resilience to lead active, healthy and creative lives. Jessica empowers through engaging stories, reflections and insights into her own lives. You can connect with her on her website, Twitter and Facebook.
The Giveaway!
Disclosure: I received a copy of this book in order to facilitate this review. All opinions expressed are my own.