Who Do I Want to Become Book Review
Who Do I Want To Become? is for anyone, of any age, who has been stumped by the question of what they're going to be when they grow up.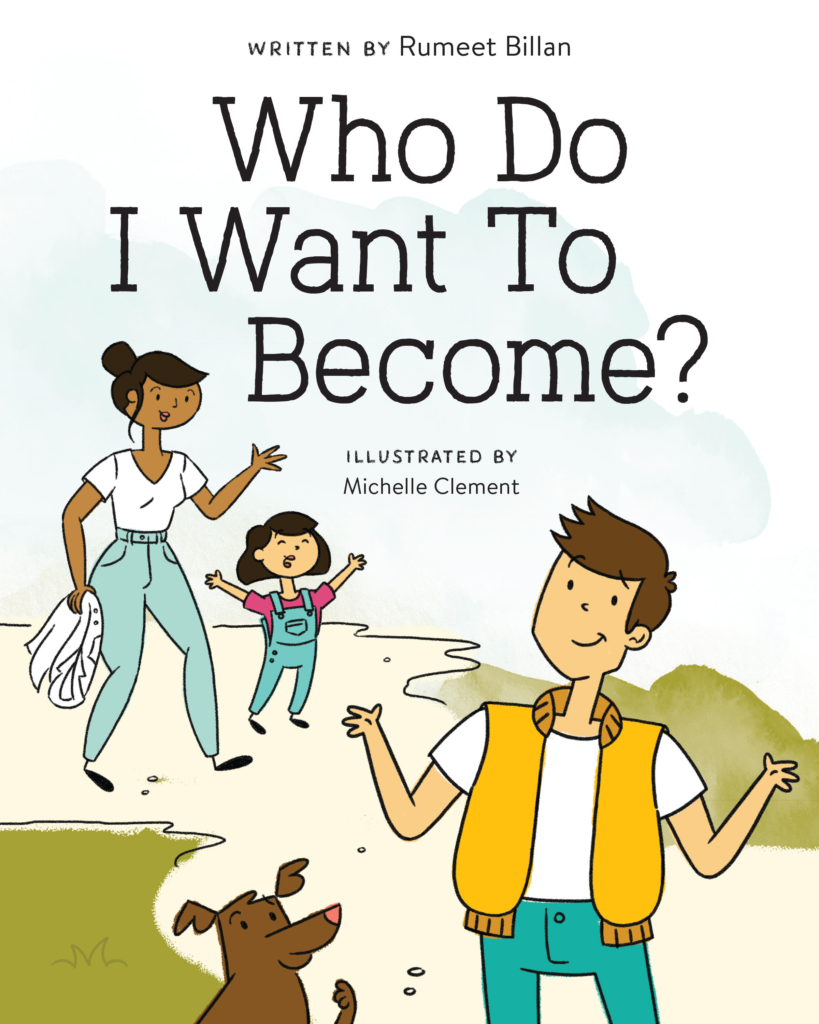 About Who Do I Want to Become
A class project is due, and Dylan is struggling with the question: "What do you want to be when you grow up?" Ultimately, he realizes that it's who are you that matters the most.
Who Do I Want To Become? is a refreshing new take on a question asked time and time again. One that invites us to discover something wonderful about ourselves that has nothing to do with what you want to be and everything to do with who you are and who you want to be
My Thoughts
This is one of the hardest and most common question you will ever be asked – WHAT do you want to be when you are older. I know my boys throw this question around a lot right now between themselves (soccer players is the current aspiration) and still ask both my husband and I what we want to be when we grow up (happy that they realize we can always re-invent ourselves!). For myself, as a child I wanted to be a pediatric doctor, a surgeon, a chiropractor, a fitness instructor and the dreams kept evolving.
As I became older, I realized it wasn't so much about the title but who I wanted to help and how I could accomplish this and more about who I was. I love students, learning and education but HOW could I help others realize their educational potential without being in an educator role. This has guided my current career path and found me in my current role where I can help graduate students accomplish their masters.
I love how this book addresses the many faces of careers we can embrace, free of gender and age restrictions but also the most important piece – WHO do we want to become. Do we want to be good people who help others? Save the environment? Nurture and love children? The who is just as important (if not more important) as the what. It is the who that guides us in the direction in the what we want to be. I have always told my children it is their actions that define them, not their titles that will leave a legacy.
This is a beautiful book for children and adults of all ages, who want to start the topic of how we can accomplish becoming the person of our dreams.
You can purchase a copy of this book here.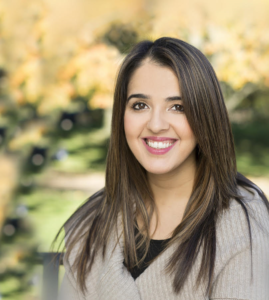 About the Author
DR. RUMEET BILLAN is an award-winning, internationally recognized entrepreneur, learning architect and humanitarian. Her mission is to raise potential by designing experiences that build resilience. At the age of 25, and again three years later, Rumeet was named one of Canada's Top 100 Most Powerful Women by the Women's Executive Network. She has been profiled as a 'Generation Entrepreneur' by Forbes, and her work has been featured in The Globe and Mail, The Financial Post and Professionally Speaking.
Rumeet is the President of Viewpoint Leadership and Jobs in Education. She completed her PhD at the University of Toronto alongside a collaborative degree in the Dynamics of Global Change with the Munk School of Global Affairs. Rumeet has designed and facilitated programs, courses, and training sessions across industries and sectors. She has delivered TEDx talks as well as a convocation address for graduating students at the University of Toronto. Her talk on The Future of Education at TEDx in Halifax, Nova Scotia was highly lauded and later adapted into a workshop for Ontario students, titled: Who do you want to be when you grow up?TM.
Since 2004, Rumeet has contributed to social impact initiatives that improve access to and the quality of education in North America, South America and Africa.
Question and Answer with Dr. Rumeet Billan
Tell us about your inspiration for Who Do I Want To Become?
During my time as a volunteer at orphanages in Kenya, I would often ask children, "What do you want to be when you grow up?" When they shared their responses, I realized that they were sharing with me who they wanted to be. This made me reflect on the fact that it's not about what you want to be, but about who you are and who you want to be—that's what matters the most. These children taught me what real self- actualization really is.
Much of my work has always been and continues to be grounded in psychological capital and emotional resilience. When I married my experiences abroad with my work and delivered my TEDx talk, it finally all made sense. I turned my TEDx talk into a workshop for intermediate and high school students and eventually realized that there was something missing for K-6. That inspired me to write Who Do I Want to Become?, which is for children and adults alike.
What do you hope readers—of all ages—take from the book?
Simply, that life is not about a position title or career; it's about who they are and who they want to be that matters. Most importantly, it's that these qualities already exist inside them.
Why is it important for children and parents to focus on positive character traits rather than a job description?
Dell Technologies recently reported that 85% of jobs that will exist in 2030 have not yet been invented. How do we prepare our children and our students for jobs that don't yet exist? How do we make them future-ready? We focus on the who versus the what! If they have a clear grasp on who they want to be, they can be flexible with the 'what', which will help them adapt and increase their stress tolerance.
How does this message help to transform perceptions around gender-specific work?
This book intentionally challenges gender stereotypes by introducing characters with careers not typical for their sex. For example, male teachers in elementary schools are scarce. It was important for me to include Mr. Janzen as a male person of colour who is teaching in an elementary school. Dylan's mom was given a job in STEM and I wanted Dylan's sister, Angela, also interested in STEM. I want young girls to be encouraged to explore an area that is mainly male-dominated and to know that there are great role models they can turn to.
Further, we included a gender-neutral character, cousin Jamie, who imagines all sorts of possibilities for their future. Dylan's younger sister wants to be a superhero. Since so many of the superheroes children see on the big screen are male, it was important for me to show young girls that they can dream to be whatever they want to be.
Is there a wider message for people who aren't parents? Could this apply to adults, too?
Absolutely! This message is for everyone, everywhere. I find many people I connect with struggling with where they find purpose and meaning and also what they want to do next. Those conversations typically lead to who do you want to be and what do you want to be known for. This message is for anyone struggling to figure out what they want to do with their lives and what legacy they want to leave behind.
Disclosure: I received a copy of this book in order to facilitate this review. All opinions expressed are my own.