A Haven for Her Heart Book Review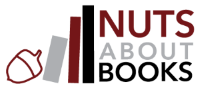 Can love prove stronger than prejudice and past mistakes? Or will Olivia's secrets destroy any chance at a future together?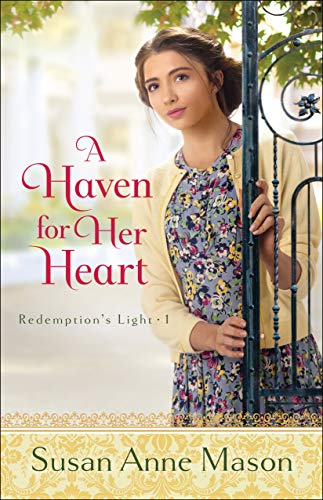 About A Haven for Her Heart
Homeless after being released from a women's reformatory in 1939
Toronto, Olivia Rosetti is taken in by an angel of mercy, Ruth Bennington. The two discover they share a painful past and together decide to open a maternity home for troubled women.
Despite the success of the home, Olivia is haunted by her inhumane treatment at the reformatory and the way her newborn son was taken from her. She feels undeserving of love–until she meets businessman Darius Reed. Although his attention makes her heart soar, he can never learn of her past.
Greek widower Darius Reed is determined to protect his daughter from the prejudice that killed her mother. He'll ensure her future by marrying a woman from a respected Toronto family. But when Darius meets Olivia, he's immediately drawn to her beauty and compassion.  
My Thoughts
I had so many emotions as I read this incredible novel. I cried, I laughed, I felt pride and I also felt anger. I was angry that women were treated this way (and up until quite recently!) and the fact that we are never taught about this, it is almost as though they would prefer to sweep this part of our history under the covers.
Olivia is an incredible young woman, her strength, her compassion and perseverance is inspiring. Her fiancé is off fighting in the war and before he left, they had one special night together which resulted in a pregnancy. Her very religious and Italian family take advantage of a law that has Olivia imprisoned. During this time, her child is taken from her and unspeakable things are done to her. When she is let out of prison, she is left alone in the world as her parents have disowned her and erased her from their lives. Instead of giving up, she meets a woman with a similar past and together they envision a future where women are respected, treated with compassion regardless of the situation they find themselves in out of wedlock. They open a maternity home for women who are pregnant and they quickly become quite popular.
Olivia and Ruth face constant pressure from society to close their facility but together they bring compassion and hope to these young women. When Olivia meets a young man, my heart is so happy for her but can she forgive her past to allow her to have an incredible future full of the love she deserves? Can she balance the work she does, with her own traumatic past and the healing that her mind and body need?
I loved every moment of this book, I didn't want it to end (to be honest I would love to read a second installment!). Olivia's character is raw, honest and real. We feel her pain, her insecurity but also her fighting spirit, compassion and love. Not only is this a well told story but it encourages you to do your own digging into the way women were treated during this time period. You feel outrage and want to know more (and why is this never taught to us?). A Haven for Her Heart is a definite must read novel.
You can purchase a copy of this book on Amazon.
Rating: 5/5
About the Author
Susan Anne Mason's historical novel Irish Meadows won the Fiction from the Heartland contest from the Mid-American Romance Authors Chapter of RWA as well as the Christian Retailer's Choice Award for Debut Novel. A member of ACFW, Susan lives outside of Toronto, Ontario, with her husband and two children. She can be found online at www.susanannemason.net
Disclosure: I received a copy of this book in order to facilitate this review. All opinions are my own.