A Warrior of Light: A Guide of Inner Wisdom for Challenging Times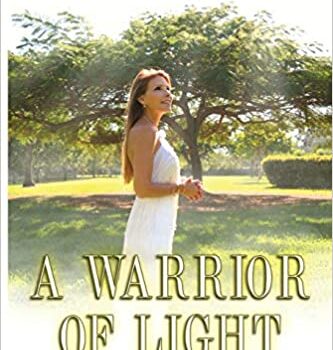 Leave the guilty, overwhelmed, and bitter you behind. It's time to find the peace and happiness that shattered when you heard your parent's diagnosis: Alzheimer's. Learn more in A Warrior of Light: A Guide of Inner Wisdom for Challenging Times.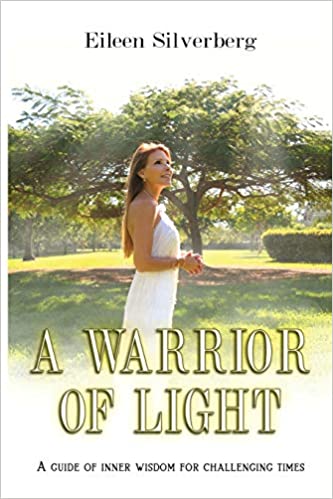 About A Warrior of Light: A Guide of Inner Wisdom for Challenging Times
Leave the guilty, overwhelmed, and bitter you behind. It's time to find the peace and happiness that shattered when you heard your parent's diagnosis: Alzheimer's. It's time to release your inner Warrior of Light.A Warrior of Light tells the transformative journey of Eileen Silverberg, a Warrior who destroyed the feelings of guilt, bitterness, and overwhelm by reinventing herself and acquiring various tools, her shields and weapons. With an emphasis on self-care through meditation and Hawaiian-based practices, this book, with all of its tools, will help you release your Inner Warrior, just as Eileen did. By following the practices outlined in this book, she not only found peace and happiness but also formed a stronger bond with her mom. Through A Warrior of Light, Eileen guides all types of caregivers as they face challenges, helping them to relinquish self-sabotage, forgive themselves, deepen their spiritual practice, engage in self-care, and ultimately, find their own Inner Warrior. As you read her journey, you will repair your connection with yourself and become the best you.So choose today to get rid of those judgments and limiting beliefs surrounding Alzheimer's patients and caregivers that are passed down from generation to generation, and instead connect deep within to find your own truths.
My Thoughts
"Smile. It is good for you." – A Warrior of Light
This is by far one of my favourite lessons in this book. I constantly remind my children (and myself) that attitude and how we approach life and events is half the battle. Even when things are going wrong and you feel overwhelmed, it is so important to stop, take a deep breath and smile. It may take a few moments but this always helps me feel better.
Eileen shares her very real and honest story as a caregiver for her Mother with Alzheimer's. As women (and definitely in certain cultures) we are taught that we need to care for our family (whether it is our children or our parents), regardless of the affect that this may have on our health and mental well being. I have seen others struggle through this and the emotions that they have (resentment, guilt, anger) and my heart has always gone out to them. They are doing a beautiful thing but they need support from others and to be able to make decisions that are good for not only their parent but themselves too (without the judgement from clinicians and society). As a parent myself, I have done this too – cared so much for others in my home that I did not focus on myself and this had negative consequences on both my mental and physical health. Eileen teaches you how to deal with your own expectations, others expectations head on with grace, honesty and love.
While I am not a caregiver for a parent, this book really touched my heart. So many areas of this book can and should be applied to that way we live our lives. I even shared this part of the book with my children as I think this lesson is so important to learn, "Wayne Dyer was so wise in saying..with everything that has happened to you, you can either feel sorry for yourself or treat what has happened as a gift. Everything is either an opportunity to grow or an obstacle to keep you from growing. You get to choose." (Warrior of Light). Life is made up of many choices – we get to choose how we react to the events and people in our lives, we can either choose to accept, learn the lesson and move forward or to let it consume us and become angry and sad.
This is a beautiful book for all ages (highly recommend for younger readers as there are so many real life applications in this book for them – lessons that are hard to learn) and told in an open, non-judgmental and honest manner. It felt like a conversation with Eileen versus a lecture, which I loved. This is so important for readers who are already struggling, they want and need to hear someone who has gone through the same and that their feelings are valid and okay to feel. A Warrior of Light is a beautiful read from start to finish.
You can purchase a copy of this book on Amazon.
Rating: 5/5
About the Author
Eileen Silverberg have been taking care of her mother with Alzheimer's for over seven years and has taught and presented lectures for the Alzheimer's Association on self -care and meditation practices. She has successfully conducted on-going sessions for staff in the most highly ranked nursing and rehabilitation nursing centers. With a desire to lift the veil on the judgment and expectations caregivers face, she wrote this book to help caregivers find themselves, free them from judgment, and embrace their new life with grace and happiness. As a self-love advocate, Eileen encourages all caregivers to practice mindful meditation with a base Ho'oponopono. She felt inspired to teach others after experiencing deep physical and mental benefits, so she became a skillful meditation leader for professional caregivers. Since she enjoys dancing, especially ballroom dance, she founded and directs E.S. Being Aloha Soul, which mixes movement with meditation. When she isn't inspiring other caregivers, she works in the two luxury wine boutiques that she and her husband own in Florida and enjoys going to the beach, hiking, traveling, and playing with her two Chihuahuas. She hopes that her readers will learn to release the guilt, forgive themselves, and act with love and kindness towards themselves and the one they care for. (From the back cover of A Warrior of Light).
Eileen Silverberg is the creator and founder of E.S. Being Aloha Souls® Meditation, and the author of "A Warrior of Light: A guide of inner wisdom for challenging times". She has also translated the book in Spanish, "Una Guerrera de Luz; Una guía de sabiduría interna para tiempos difíciles". She has spoken for ADI (Alzheimers Disease International) in Key Largo Conference and for ADI Miami, Florida, The Palace skilled nursing homes facility, and for the Alzheimer's Association support group. Apart from writing, Eileen is a meditation and wellness coach, as well as a business entrepreneur.
Disclosure: I received a copy of this book in order to facilitate this review. All opinions expressed are my own.