Beat the Winter Blues with Two New Children's Books from Raincoast Books!

I am quite ready for winter to be officially over! I am tired of the freezing rain, wind chill that keeps us stuck inside and the mess that the kid's boots make. I think our kids are almost at the end of their patience as well.
You can beat the winter blues by adding in two new releases from Raincoast Books perfect for your young reader and Mom and Dad to read aloud. Both The Big Bed and The Boy and the Blue Moon were just released this month and will be the perfect new addition to your home library.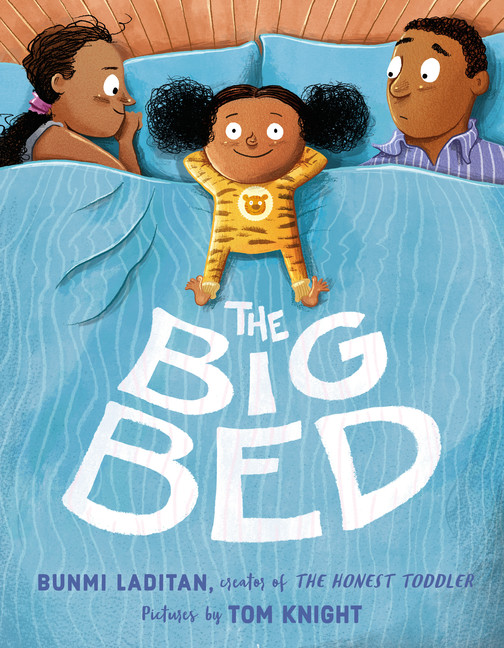 The Big Bed
From the creator of the Honest Toddler blog, The Big Bed is a humorous picture book about a girl who doesn't want to sleep in her little bed. Her solution? She presents her dad with his own bed, a camping cot,  in order to move herself into her parents' big bed in his place. A twist on the classic parental struggle of not letting kids sleep in their bed.
I have to be so honest here, I was literally laughing out loud as I read this book. I feel like this is the struggle and conversation we have every night over who gets to sleep in our bed! This little girl is quite clever and came up with quite the argument and solution for her Dad. Her arguments are priceless – sorry Dads, you have a Mom – you don't need their Mom too! And really it isn't fair that Dad gets squished into the far corner OR that he takes it out on her and dare move her to her bed with that inefficient night-light. So Dads, let us present you the cot! We were cracking up as we read this one and I could almost see our little one's mind start reeling like I wonder if this would work for me? This is a well written and beautifully illustrated children's book that will infuse story time with laughter.
You can find The Big Bed on Raincoast Books and Amazon.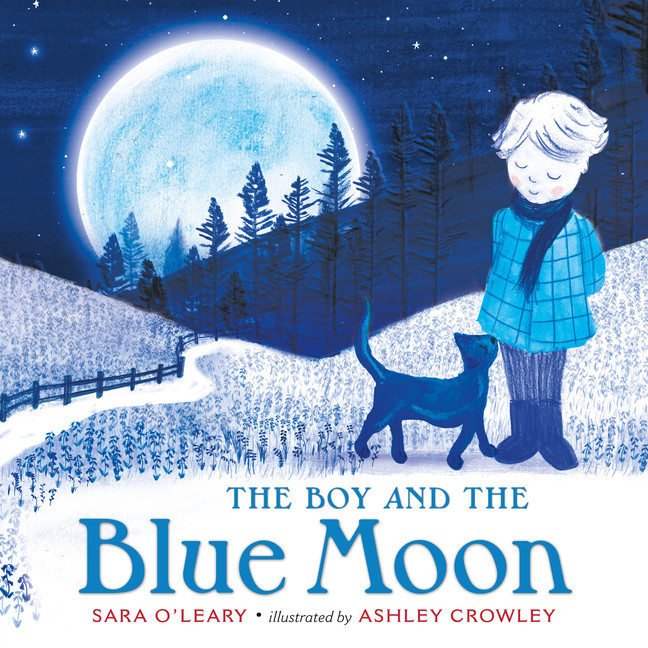 The Boy and the Blue Moon
On the night of a blue moon, a boy and his cat set out for a walk and find themselves on a magical adventure. Together they travel through fields of flowers, forests of towering trees, and lakes of deep dark blue. Flying through starry blue skies, they reach the blue moon. But the blue planet, Earth, calls the explorers home. Safely back in bed, the boy wonders – was it only a dream?
This is a beautiful story about  young boy who makes a big wish under the magic of the blue moon. Even at my age, the mystery of space and the magic of the moon can amaze me. When you hear the words, blue moon, you begin to think of magical things and mystery. In this beautiful written and illustrated book, a young boy learns about the magic of the blue moon but also learns to appreciate his own home too. As he sets out from his home, everything has been washed in shades of blue! When he finds a boat and sets off, he embarks on an extra special journey to the moon. He is the pop of red in the otherwise lonely environment of the moon. He quickly learns that there is nothing quite like home and heads back to the yellow light of his own home. This is a beautiful book to cherish at bed time. We love the journey this young boy and his cat head out on but also the feelings of missing home. Life is definitely a mystery and adventure in this wonderful tale!
You can find The Boy and the Blue Moon on Raincoast Books and Amazon.
Make sure to pick up these two new books on Amazon this month to add some new adventure to your winter reads. What have you added to your home library this month?
Disclosure: I received the above mentioned books in order to facilitate this review. All opinions expressed are my own.