Waking Isabella Book Review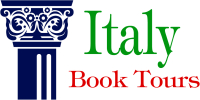 Waking Isabella is a story about uncovering hidden beauty that, over time, has been lost, erased, or suppressed.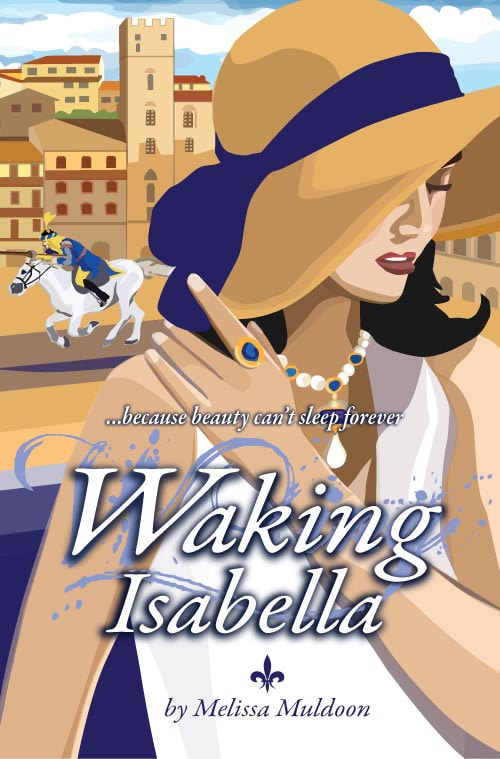 About Waking Isabella
Waking Isabella is a story about uncovering hidden beauty that, over time, has been lost, erased, or suppressed. It also weaves together several love stories as well as a few mysteries. Nora, an assistant researcher, is a catalyst for resolving the puzzle of a painting that has been missing for decades. Set in Arezzo, a small Tuscan town, the plot unfolds against the backdrop of the city's antique trade and the fanfare and pageantry of its medieval jousting festival. While filming a documentary about Isabella de' Medici—the Renaissance princess who was murdered by her husband—Nora begins to connect with the lives of two remarkable women from the past. Unraveling the stories of Isabella, the daughter of a fifteenth-century Tuscan duke, and Margherita, a young girl trying to survive the war in Nazi-occupied Italy, Nora begins to question the choices that have shaped her own life up to this point. As she does, hidden beauty is awakened deep inside of her, and she discovers the keys to her creativity and happiness. It is a story of love and deceit, forgeries and masterpieces—all held together by the allure and intrigue of a beautiful Tuscan ghost.
My Thoughts
Waking Isabella is a beautifully written story of discovery, passion, love and hope.
Nora has just left her husband, she realized their marriage was not quite what she had wanted or needed. She had given up so much of her life and passions (her art and jewellery) and she uses this time in her life to regain what she has lost. She had always loved the story of Isabella Medici and applies to do research on the beautiful Princess and her tragic death.
In Italy, she comes upon much more than she expected. She renews her friendship with an old friend who re-introduces her to life in Italy. As she learns more about Isabella, a strange connection between the two seems to develop and it is almost as if Isabella is guiding her to help her solve a great mystery of the missing painting of Isabella. At this same time, Nora meets a young man with unique ties to the art world and the mysterious disappearance of the painting.
The plot is unique and full of mystery and hope. I loved learning about all three women – they all are strong and independent and for two of them, this is what causes their death. I loved the Melissa intertwined their past and future to help solve the disappearance of the Medici painting. In between this,  we also have Nora re-discovering herself as an individual and a woman. It is a beautiful story of love, forgiveness, hope and the hurt that lies can cause.
You can purchase a copy of this book on Amazon, Chapters, Barnes & Noble and Kobo.
Rating: 5/5
About the Author
Melissa Muldoon is the Studentessa Matta—the crazy linguist! In Italian, "matta" means "crazy" or "impassioned." Melissa has a B.A. in fine arts, art history and European history from Knox College, a liberal arts college in Galesburg, Illinois, as well as a master's degree in art history from the University of Illinois at Champaign-Urbana. She has also studied painting and art history in Florence.
Melissa promotes the study of Italian language and culture through her dual-language blog, Studentessa Matta (studentessamatta.com). Melissa began the Matta blog to improve her command of the language and to connect with other language learners. It has since grown to include a podcast, "Tutti Matti per l'Italiano," and the Studentessa Matta YouTube channel. Melissa also created Matta Italian Language Immersion Tours, which she co-leads with Italian partners in Italy.
Waking Isabella is Melissa's second novel and follows Dreaming Sophia, published in 2016. In this new novel about Italy, the reader is taken on another art history adventure, inspired by Melissa's experiences living and traveling in Italy, specifically Arezzo, as well as her familiarity with the language and art. For more information about Waking Isabella and links to Melissa's blogs and social media sites, visit www.MelissaMuldoon.com.
As a student, Melissa lived in Florence with an Italian family. She studied art history and painting and took beginner Italian classes. When she returned home, she threw away her Italian dictionary, assuming she'd never need it again, but after launching a successful design career and starting a family, she realized something was missing in her life. That "thing" was the connection she had made with Italy and the friends who live there. Living in Florence was indeed a life-changing event. Wanting to reconnect with Italy, she decided to start learning the language again from scratch. As if indeed possessed by an Italian muse, she bought a new Italian dictionary and began her journey to fluency—a path that has led her back to Italy many times and enriched her life in countless ways. Now, many dictionaries and grammar books later, she dedicates her time to promoting Italian language studies, further travels in Italy, and sharing her stories and insights about Italy with others. When Melissa is not traveling in Italy, she lives in the San Francisco Bay Area.
Melissa designed and illustrated the cover art for Waking Isabella and Dreaming Sophia. She also curates the Dreaming Sophia blog and Pinterest site: The Art of Loving Italy. Please visit the Pinterest page for pictures of Arezzo, the Giostra del Saracino, and all the places we go in Italy in both books. Visit MelissaMuldoon.com for more information about immersion trips to learn the language with Melissa in Italy, as well as the Studentessa Matta blog for practice and tips to learn the Italian language.
Book Trailer
The Giveaway!
Disclosure: I received a copy of this book in order to facilitate this review. All opinions expressed are my own.