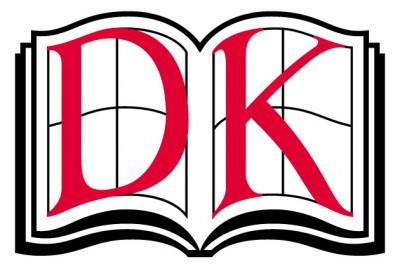 Bring history to life with Cross-Sections Castle book!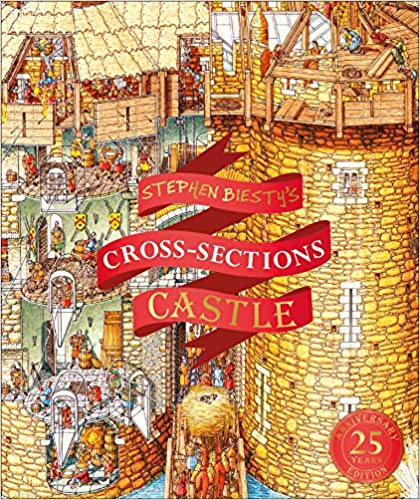 About Cross-Sections Castle
History comes alive in this incredible children's illustrated book about castles. Slicing through different areas of a medieval fortress, extraordinary views reveal the people busy inside, and preparing for battle as an enemy army approaches.
Packed with facts, you'll find out what it takes to build a massive 14th-century castle, dress a knight in armour, or prepare a feast fit for a king or queen. From the drawbridge to the dungeon, Cross-Sections Castle swarms with the people who keep the castle ticking over – the workers, craftsmen, and servants. And, as you pore over every page, look out for the villainous spy. Is he in the well… the keep… the moat? No? Keep looking, he's there somewhere!
Back in print after 20 years, you can now cheer on jousters, be entertained by a troubadour, and witness the gory details of a traitor's demise. This unique illustrated book for kids is not just the story of a castle, it bring medieval history to life.
Our Thoughts
As many of you may already know, I am a huge history buff. I love everything and anything from our past – I love learning about where we came from and how we can make the future better.
Castles are breath taking and majestic – I am not sure how else you can describe them. They are powerful, standing out proud against the sky in defiance. They not only impress but they protected their people within the walls. I always imagine how it must have felt to walk the halls during these time periods and even approach these magnificent buildings. Would you be intimidated? What did it smell like? What were the sounds?
This book gives us a great introduction to what a castle is, all of the features (I liked this term – the anatomy of the castle), how it functioned and so much more. The specific chapters include: defense and siege, garrison and prisoners, building the castle, trades and skills, living like a Lord, food and feasting, entertainment, livestock and produce, munitions and punishment (phew – now that is a list)!.
Each two page spread contains one large picture that usually spreads out over both pages. The picture is of the castle (hence the name cross section – t really does remind me of anatomy classes when we were in the lab). Bolted points and their corresponding paragraphs are found throughout the pages with arrows leading to the specific part in the picture. While the pictures could be a bit busy, you definitely learn a lot while reading this book with your child. It is definitely geared towards an older child, unless you sit with your child to explain the wording and pictures. There is a lot of interesting facts (my kids liked learning about a bakers dozen – bet you didn't see that one coming). This is great book for the child that loves to learn about their past and has a fascination with castles and knights.
You can purchase a copy of this book on Amazon.
About the Author
Richard Platt has published more than 100 books, 32 of which were for DK. He has written on almost every topic you can imagine, but is particularly interested in the history of science and technology, and social history. He has become a bit of an amateur expert on the subject of life at sea, smuggling, and piracy. Most of his books are illustrated information books for children, but he has also written stories for children and several for adults. Some have won prizes, including the Smarties silver prize, and a Blue Peter award. Richard also writes TV scripts and museum interpretation, and he has appeared on TV and radio.
Stephen Biesty is a world-renowned British illustrator. He made his name in the 1990s for his best-selling Incredible Cross-Section books published by Dorling Kindersley, which have topped global sales of 3.5 million and have been printed in 16 languages. He has won several prestigious prizes, including the New York Times Best Illustrated Book Award in 1993, and the UK Literary Association Children's Book Award in 2004. Stephen has created illustrations for high-profile architectural projects, such as the Millennium Dome in 1999 and the redevelopment of the Royal Opera House in 2000. He has also worked on digital media projects such as an animated film for an exhibition at Tower Bridge in 2009, and a website for the USS Constitution Museum in Boston in 2010 to celebrate the bicentennial of this famous American warship.
Disclosure: I received a copy of this book in order to facilitate this review. All opinions expressed are my own.