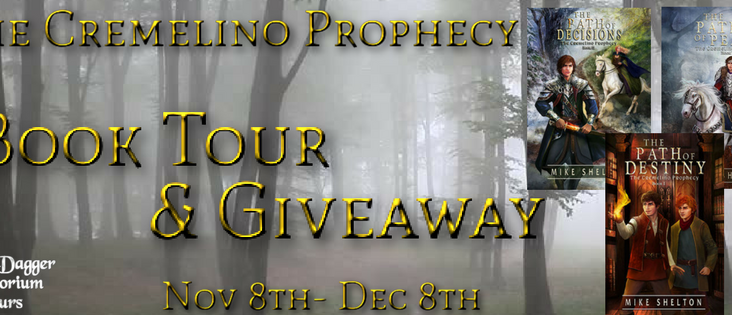 "Forgotten lines of ancient magic and the power of the throne. One will make them both his own if his heart sees the true power. . . " So begins the ancient Cremelino Prophecy.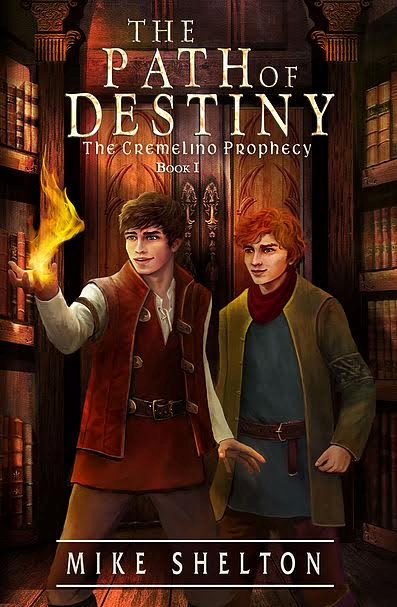 The Path of Destiny, Book One of The Cremelino Propechy
In this new Young Adult/Teen fantasy series, Darius San Williams, son of one of King Edward's councilors, cares little for his father's politics and vows to leave the city of Anikari to protect and bring glory to the Realm. But when a new-found and ancient power emerges from within him, he and his friends Christine and Kelln are faced with decisions that could shatter or fulfill the prophecy and the lives of all those they know. Wizards and magic have long been looked down upon in the Realm, but Darius learns that no matter where he goes, prophecy and destiny are waiting to find him. You can purchase a copy of this book on Amazon.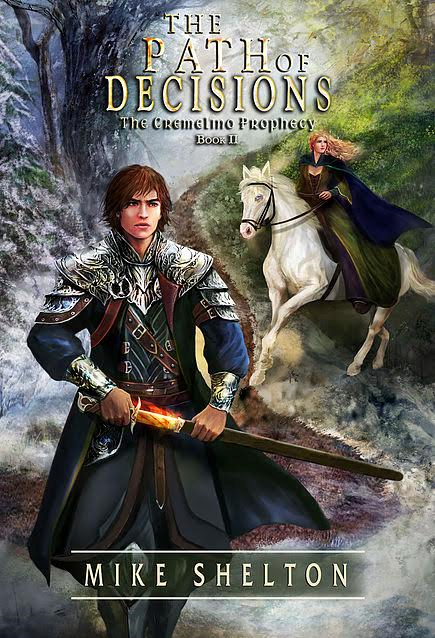 The Path of Decisions, Book Two of the Cremelino Prophecy
In the second book of this young adult/teen fantasy series, Darius San Williams, now the first commander of the King's Elite Army struggles with his emerging and ancient powers. After winning his first battle against external foes, he must decide now to follow the King or to take matters in his own hands. Back in Anikari Christine wrestles with how to confront oppression against her people, while in Belor, Kelln must escape the clutches of an evil wizard and warn Darius. Mezar, the captured Gildanian quietly watches everything closely and harbors a secret of his own. Each of their decisions will determine the fate and destiny of their friendship and their kingdom. You can purchase a copy of this book on Amazon.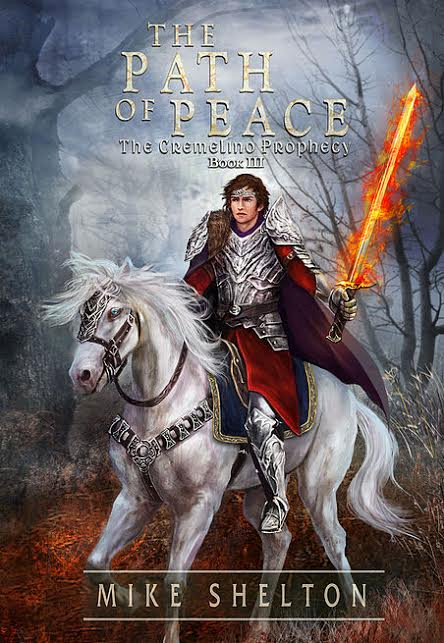 The Path of Peace, Book Three of the Cremelino Prophecy
In the conclusion of this magical Young Adult/Teen fantasy trilogy Darius DarSan Williams, newly crowned King of the Realm, is being pushed and tested on all sides by others vying for power. His best friend Kelln is in Mar trying to find the escaped Preacher and his daughter, while Mezar discovers a plot in Gildan that could tear the Realm apart, and put Christine in danger. All are being watched over and guided by the mysterious Cremelino horses. They hold one final magical secret that could help Darius save those he loves and find the path of peace. You can purchase a copy of this book on Amazon.
My Thoughts
A fantastic young adult series that even adults can enjoy! It is fantasy series full of magic, suspense and adventure. I was drawn right into the story and could not put the series down. The first book gives us the all the background information of the magic of Darius, the disagreements between the different groups of people in the Realm and the rising of the Preacher. The second book is where the story really comes to life, Darius comes into his own and it is so exciting! You can't stop reading because the suspense and adventure is amazing. So much happens in this novel that you feel as though nothing more can possibly happen but sure enough book three is just as good.
I loved the connection of the magic, the horses and Darius and Christine. It was so exciting! Especially to watch the magic grow in Darius as he learned how to control his magic and what it needs to work. The three books are well written, played out and lead into each other very well. They are incredibly exciting and full of suspense. These are perfect books for young adults but even older adults who love fantasy.
Rating: 5/5

About the Author
I was born in California and have lived in multiple states from the west coast to the east coast. I really cannot remember a time when I wasn't reading a book. At school, home, on vacation, at work at lunch time, and yes even a few pages in the car (at times when I just couldn't put that great book down). Though I have read all sorts of genres I have always been drawn to fantasy. It is my way of escaping to a simpler time filled with magic, wonders and heroics of young men and women. Other than reading, I has always enjoyed the outdoors. From the beaches in Southern California to the warm waters of North Carolina; from the waterfalls in the Northwest to the Rocky Mountains in Utah; I have appreciated the beauty that God provides for us. I also enjoy hiking, discovering nature, playing a little basketball or volleyball, and most recently disc golf. I have a beautiful wife who has always supported me and three beautiful children who have been the center of my life. I began writing stories in elementary school and moved on to larger novels in my early adult years. I have worked in corporate finance most of my career. That, along with spending time with my wonderful family and obligations at church have made it difficult to find the time to truly dedicate to writing. In the last few years as my children have become older I have returned to doing what I truly enjoy – writing!
The Giveaway!
Disclosure: I received a digital copy of this book in order to facilitate this review. All opinions expressed are my own.