Fall Activities with Raincoast Books #PlayTestShare

As we enter back into school and the cooler weather, it becomes time to be more creative with our indoor play and activities with our children. We want to keep them entertained, learning and having fun  all at the same time. Raincoast Books has an excellent section of activities for your child to learn and have fun with. We were able to try out their Animals Matching Game and Make & Move: Monsters over the last few weeks and had a blast trying out the game and creating puppet shows.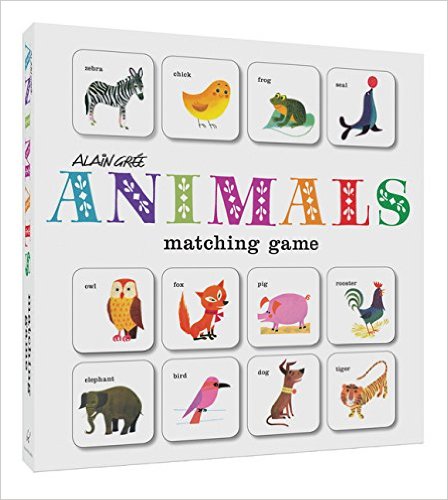 Alain Gree Animals Matching Game
It's an animal menagerie! Kids will delight in this classic matching game, featuring the timeless art of beloved French picture book illustrator Alain Gree. It's the perfect opportunity to identify favorite animals, and to discover new ones. Large, sturdy cards are ideal for small hands, and the game play of discovering 18 different animals builds memory, concentration, and matching skills.
Our Thoughts
Our family LOVED this matching game! There were plenty of cards, which were made out of a sturdy material so you know your child wont be able to rip them or bend them in their excitement – which can happen! The cards were brightly coloured, easy to recognize pictures and also contained the name of the animal, which is great for learning. When we first opened up this activity, we ended up playing five games in a row – our youngest LOVED it that much! The rules came with the game but our youngest seemed to enjoy making up his own rules to this game (pretty much every turn is his turn!!!). Even with these little game alterations we had a super fun time with the matching game.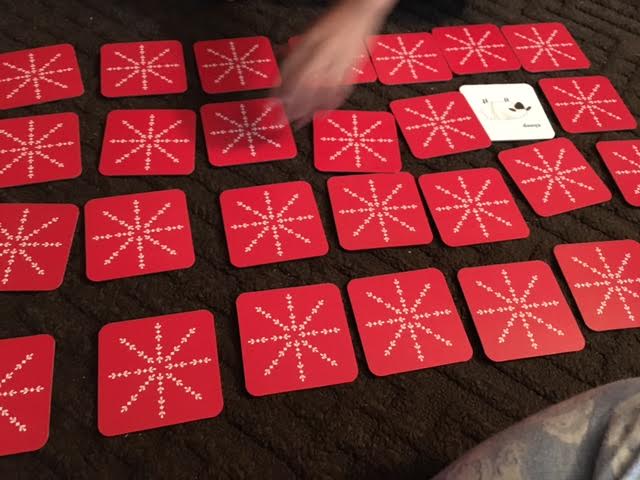 You can purchase a copy of this game on Amazon.
Rating: 5/5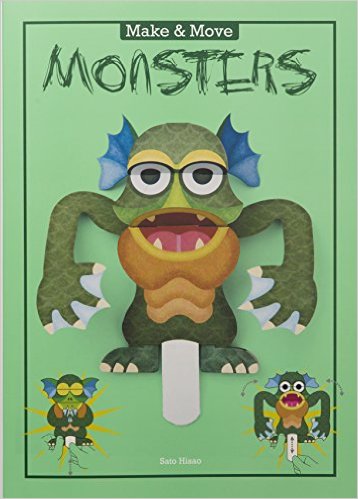 Make & Move Monsters
Have fiendish fun with this collection of creepy critters, from graveyard ghouls and villainous vampires to spooky skeletons and slippery deep-sea monsters. Create fantastic model comes with easy-to-follow assembly instructions, and no scissors or glue required! Contains nine ready-to-play monsters, plus three to color in with your own fantastic designs.
Our Thoughts
Pop up monsters that your child can make move – all of which can be created without glue and scissors? YES PLEASE! There are nine monsters that you can make in this activity book. There are instructions in the beginning of the book, these are very easy to follow but I think this activity would definitely be geared to a slightly older child. While our youngest couldn't wait for his monster to be made, he definitely would not have been able to make it himself. While made out of paper, the ways the monsters are folded and bend into place made them quite sturdy for play and less likely to rip. The monsters also moved when you pulled on one section of them to create a pretty cool open mouth or a lifting arms effect. The monsters took probably about ten to fifteen minutes to put together and then we were able to act out monster attacks after, our youngest loves Hotel Transylvania so this was just like bringing the characters to life for him!
You can purchase a copy of this activity book on Amazon.
Rating: 5/5
What are your favourite fall activities to do indoors?
Disclosure: I received each of the above mentioned activities in order to facilitate this review. All opinions expressed are my own.