Middle Eastern Cuisine in Hamilton: Paramount Fine Foods
Hamilton has become recognized in the GTAH area in the last several years for the development of great restaurants, great shopping and cultural experiences. You can find excellent restaurants that offer you more than just the commercialized dining experience.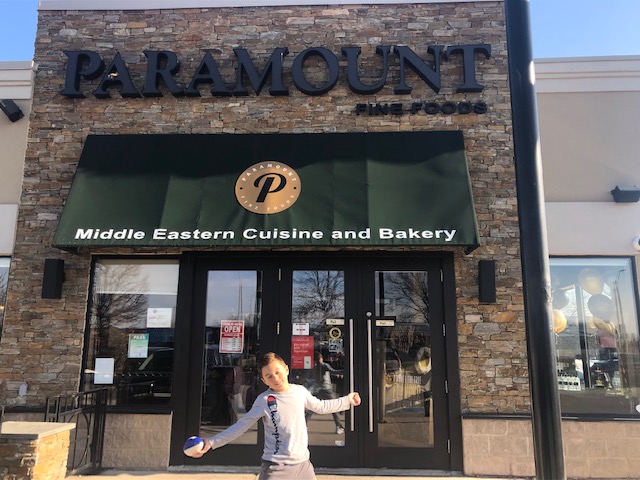 Located on Upper James and just past Stonechurch Road in Hamilton, is Paramount Fine Foods. Don't let the name throw you off – they are an unique, family centred, high end restaurant serving delicious Middle Eastern cuisine. I was not actually aware that the location was even there (thinking that the closest one to us was in Mississauga area!). The location is ideal – close to major shopping stores, car dealerships and the main parkway (Lincoln Alexander Parkway) that connects the east and west mountain and major highways (Highway 403 and Red Hill Valley Parkway) entering into Hamilton.
The restaurant itself has a laid back but upscale environment. It felt like we were walking into a family's home – we felt welcome and enjoyed the warmth and presence of the restaurant. The atmosphere is warm and elegant with a lot of attention paid to the small details. The staff were extremely welcoming, kind and helpful.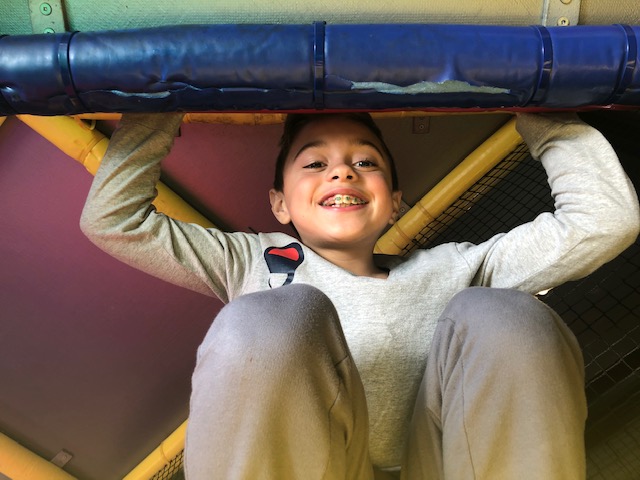 The restaurant even includes a small child's playground area, which when you are dining with kids is an excellent option to have. They can get bored sometimes waiting for their food to arrive, they tend to finish faster and so on. Having an option for them to go play, climb and explore is a fantastic option for parents, who really just want to relax during their meal and take everything in (especially when you don't get out much!). Even with having the play area in the restaurant, the noise level was never high and it was never distracting (in fact the kids were adorable as they tried to climb the highest).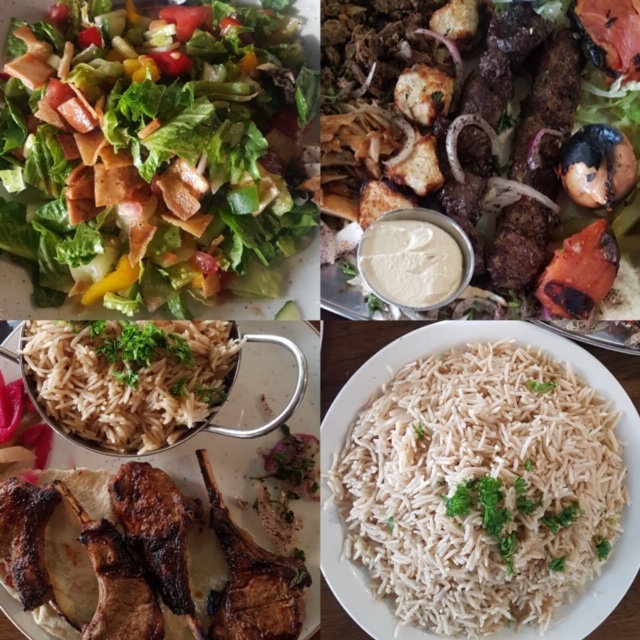 The food at Paramount Fine Foods is divine. You can taste the quality of the ingredients and the love and pride that they put into their food. I don't think that there is anything on the menu that we don't like – from their manakeesh (cheese is my favourite), to their shared platters to featured mains like lamb chops, there is something for everyone on their menu.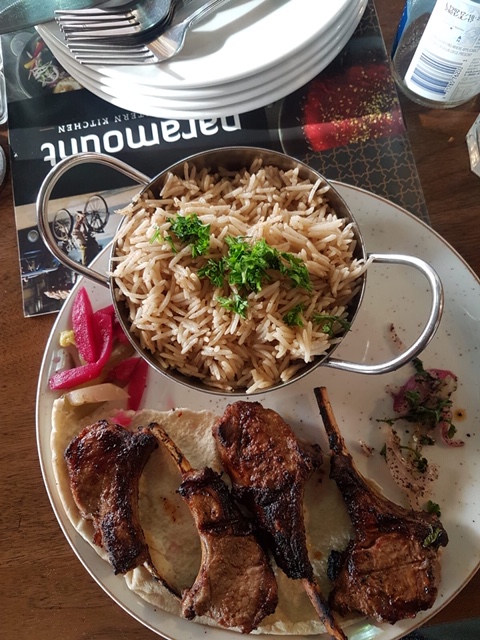 The restaurant also features a children's menu if you have a picky eater or want smaller portion sizes. We are easily able to share a platter as a family of four with everyone getting something they love (funny enough on the platter – the favourite is the rice and beef skewers and shawarma!). Bonus – everyone is completely stuffed by the end of the meal (like make sure you have stretchy pants on because your stomach will be full and satisfied!).
You can learn more about the Paramount Fine Foods story on their website. Make sure to follow them on Facebook, Twitter and Instagram.
Disclosure: We were invited to visit Paramount Fine Foods in Hamilton. All opinions expressed are my own.