Never Say No: Raising Big Picture Kids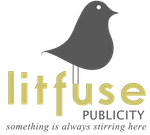 Mark and Jan Foreman are frequently asked how did you raise your kids and their answer? Never Say No!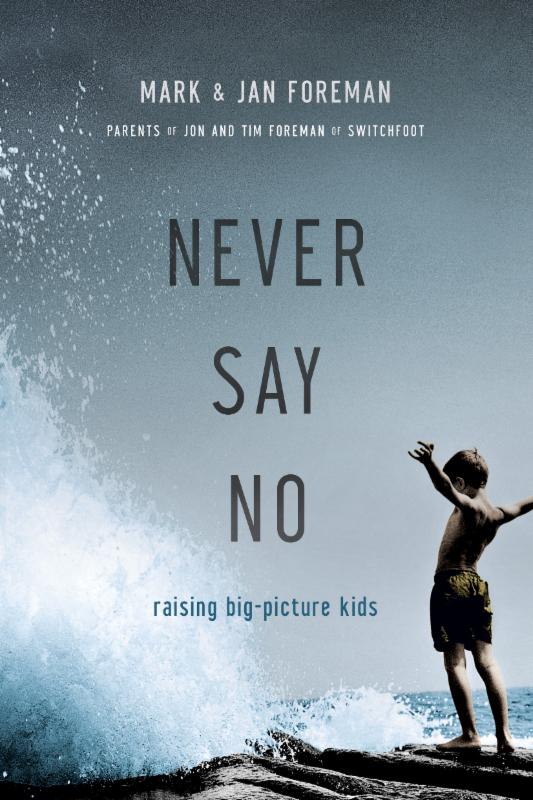 About Never Say No: Raising Big Picture Kids
Mark and Jan Foreman's sons, Jon and Tim Foreman, have influenced their world not only with a successful music career but also through their positive impact in communities around the world. The Foreman parents instilled in their boys a belief that they can make a difference by living beyond themselves.
This book gives readers an inside look into how to do this. This process begins with both parent and child identifying themselves in God. It then explores practical ways to encourage holistic learning while cultivating gifts, nurturing creativity and balancing structure. Parents will find encouragement and strength.
My Thoughts
Do not let the title of this book fool you! It is so much more than what you first assume, I honestly thought it would be about letting the child run the home and freedom,etc. I could not have been more wrong!
This is a different parenting guide to ones I have read in the past and reads more like a tool to be put into practice immediately. It is a guide, tool, self-reflection and memoir all rolled into one. They let us into their own lives to show what works and what doesn't. I love how the book opens with the story of changing how often we say no to our kids when they want our attention. Without meaning to, I was doing this to my own children because I had to get dinner on the table or clean up a mess. It helped me to take a step back and see this from my children's eyes and it was very eye-opening for me.
I love how they share that our children take their cues from us and are constantly watching what we do. We need to show them and model for them the right behaviour. We need to live the lifestyle we want our child to life.
This is a fantastic resource for all parents, not only those who may be currently struggling in their role. It is a book to come back to, underline and memorize over and over again.
You can find more reviews of Never Say No on the Litfuse blog tour page here. You can purchase a copy of the book here.
Rating: 5/5
About the Authors
Jan and Mark live in the San Diego area, where Mark is the lead pastor at their parish. Together they love surfing, teaching, sailing, traveling and being with their families.
Disclosure: I received a digital copy of this book in order to facilitate this review. All opinions expressed are my own.