Putting Family Fun First at Centreville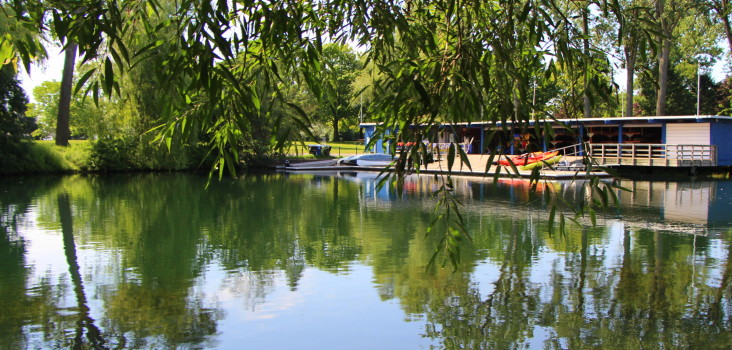 Family time is special time in our house. We always make sure we do one small activity a week together (usually hiking, biking or swimming) and once a month a larger bonding activity (which usually involves some travel). Finding the right venue is extremely important for family bonding – you can't enjoy each others company if you are miserable waiting in lines or can barely hear each other over the crowds.
This past weekend, we spent the day at Centreville on Toronto Island. This was our first time experiencing the ferry and Centre Island (even for me who grew up just north of Toronto!) and we were all excited. We weren't quite to sure what to expect but we were ready for our special adventure and our mission to get on as many rides as possible and capture a selfie doing it.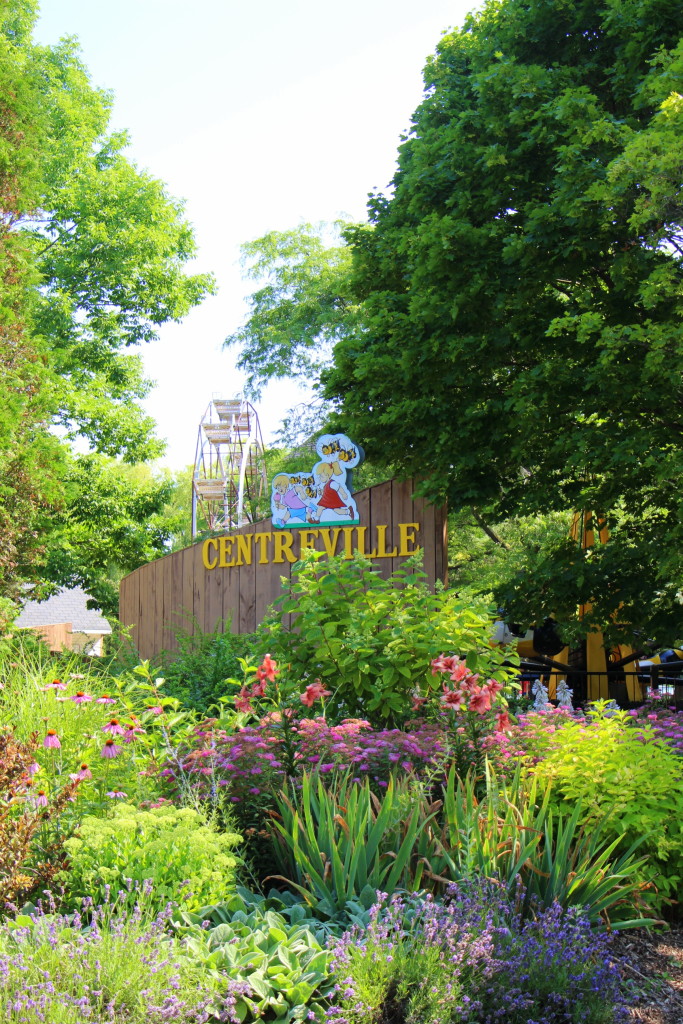 When you are looking for a family friendly venue or attraction to take the whole family to like Centreville Amusement Park, here are some helpful areas to look at before deciding where to go:
A family oriented environment like Centreville is important to encourage bonding, learning and fun. Not only are there opportunities for fun but with lots of benches, breaks and nature everywhere you go, you can really focus on family and enjoying each other's company. There is no pressure and you can just take your time at each area and even step away from the amusement park to take in some pretty spectacular views of Toronto.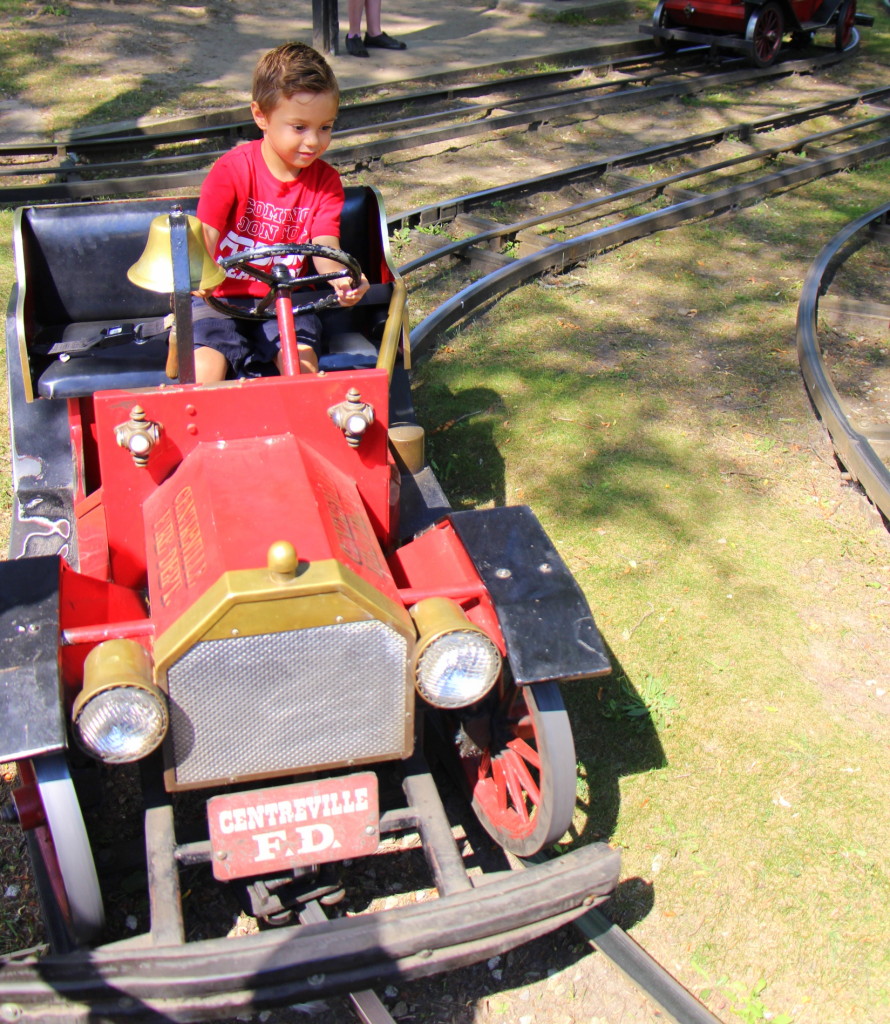 A relaxed pace. One of the very first comments I made to my husband was that I felt like we had stepped off the ferry into another time. People were riding bikes, roller blading, ducks were walking across the grass and above all there were no angry guests, no shouting and no loud noises. This is so different from what I am used to at any amusement park and I LOVED it. It truly made the difference to us as a family.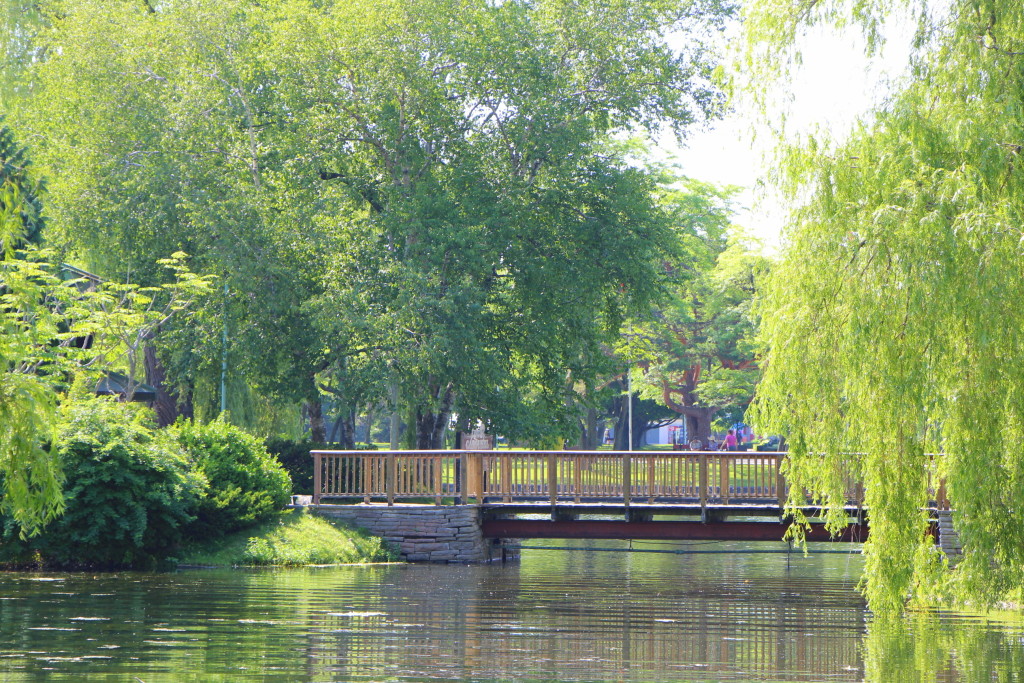 It is so important that there is something for every one of all ages. My kids are seven years apart so planning activities for them can be hard. We have been to several places where they can't go on rides together (one is too small, one is too big or maybe they just aren't interested). This never happened at Centreville. Our eldest took his little brother on the brand new Toronto Island Mine Coaster, they played mini putt, we went on The Centreville Train ride together and even went down the log flume ride (and I still deny that I screamed the whole way down). It was an incredible experience for us a family, we have not laughed like that in a long time. And with over thirty rides to choose from, we were never once bored and actually stayed four hours longer than we had originally planned to.
A variety of food choices located conveniently near the attractions. We like to pack light and always have since our eldest was a baby. I prefer to only bring refillable water bottles and some small snacks so that I can enjoy my day just as much as my kids. Centreville had a conveniently located centre space (which resembled a small town square) that sold a variety of refreshments, drinks and meals. Located just outside the attractions (and under a five-minute walk) was a delicious restaurant, Carousel Cafe, that accommodated my boys love of meat and my need for a vegetarian meal (their spicy black bean veggie burger is incredible!!). We were able to sit outside on the patio right by the water, watching canoes go by and ducks swimming while we ate and planned our afternoon.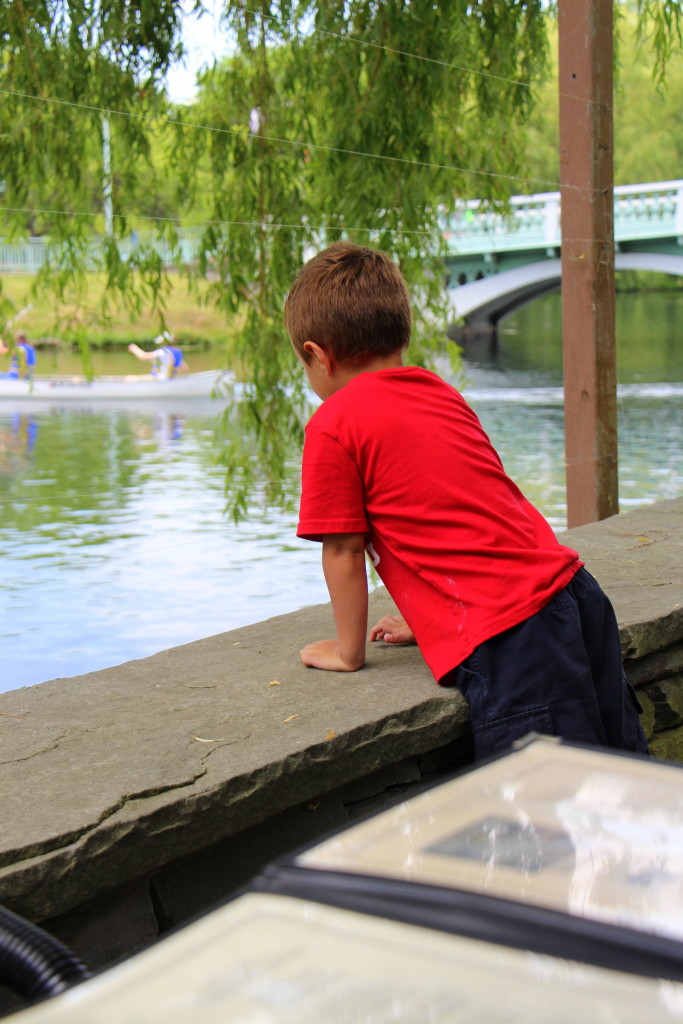 Quiet spaces to rest, for when the little ones get tired after all the walking and rides. I'm lying a bit here because this was a must for my husband and I, especially after lunch! It was extremely hot on the day that we visited Centreville so it was nice to just sit down in the shade by the water edge or even by the splash pad area.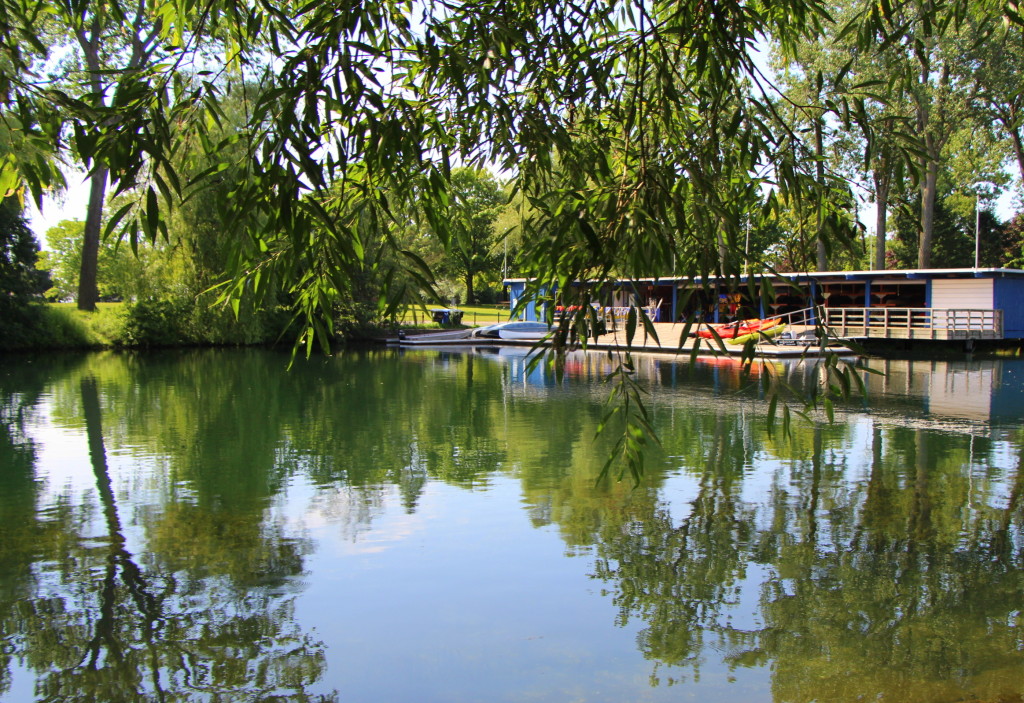 The cool factor is always a must. My son and I were on a mission to get a selfie on each and every ride we went on. We hit up each ride (except for the windmill as my stomach can't quiet handle the circular motion) in the park and managed to snap a selfie on over half the rides. The log fume ride and the Toronto Island Mine Coaster were by far some of the wilder rides but the Centreville train was exciting as it passed by Far Enough Farm. Far Enough Farm definitely added a great late afternoon treat as we walked through and met the animals. It was awesome to see how much the animals loved their farm handlers, at one point we were calling to Darby (the Centreville horse) who ignored us but when Darby's farm handler called, the horse came trotting over excited to see him.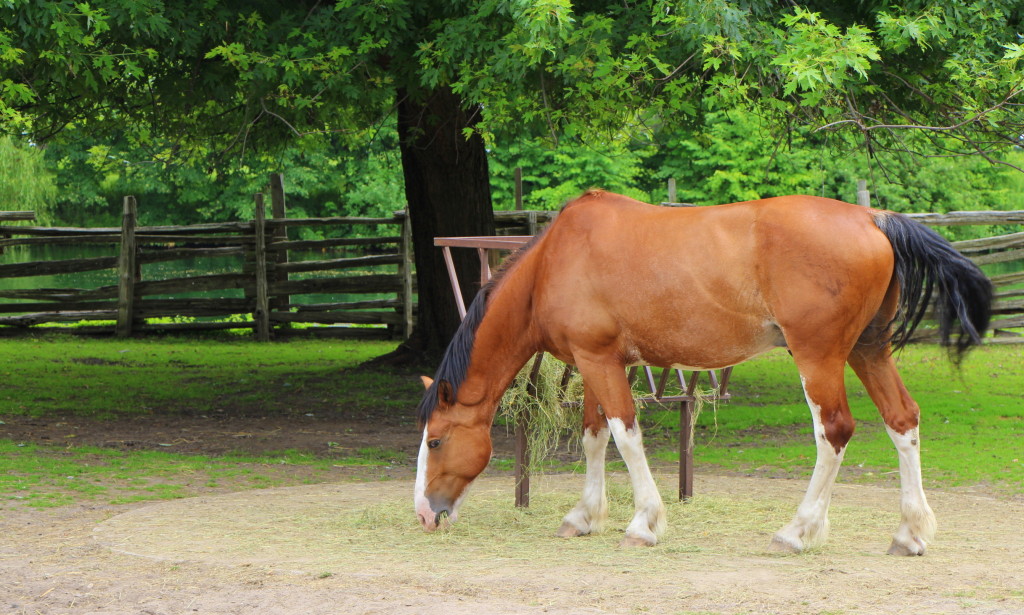 Tips for Your Next Trip to Centreville:
Arrive early to take advantage of the small line ups for rides. While the boys never waited more than five minutes for a ride, when we first arrived they were able to go on the same ride over and over because not too many people had arrived yet.
Make a mission for the day! For my eldest son and I, this was to snap as many selfies as we could mid-ride. We had so much fun snapping these photos.
Pack light and enjoy the amenities. When you pack light you have less to worry about and can just relax and enjoy yourself.
Buy the all day ride pass – it is worth it. The rides are so much fun and I can still picture my kid's faces as we went on the rides together. Since there is no admission fee to get into the area you are already saving a lot so take advantage of this.
Use the Far Enough Farm experience to educate your child about animals and the need to love and protect them.
We noticed some pretty awesome historical signs up in the park, like the one near the Carousel ride. Check them out with your older child and when you get home do some research about Centre Island and the ferry. You may learn some new and cool facts.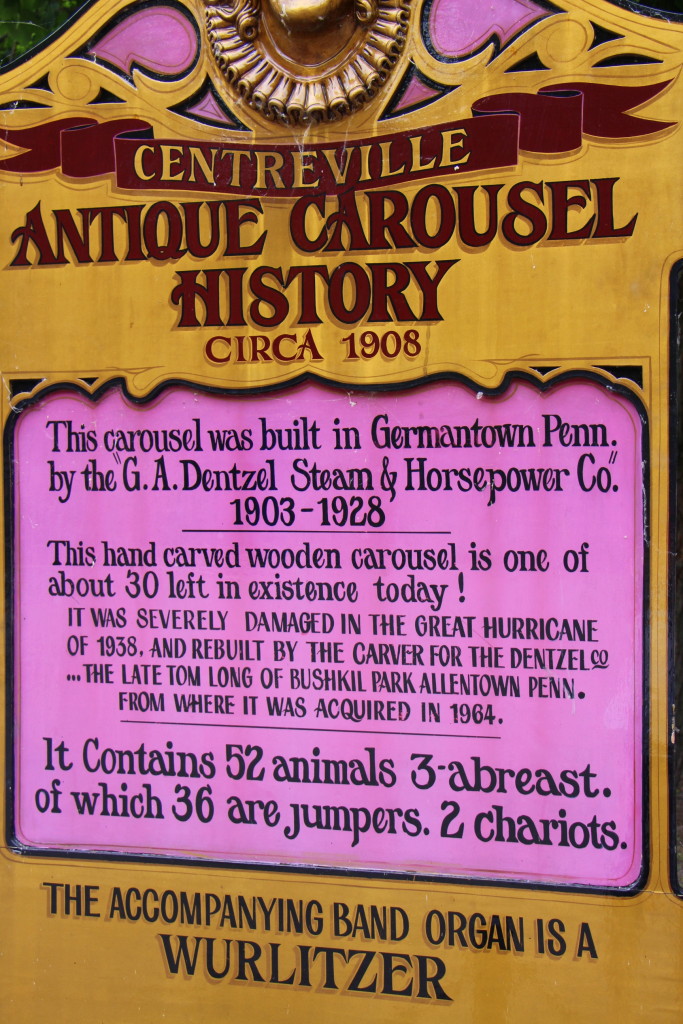 Have you been to Centreville and if so what is your favourite memory of Centreville?
This post is generously sponsored by Centreville, but the images and opinions are my own. For more information please visit www.centreisland.ca.