Take Family Game Night to a New Level with YULU Games

Family game nights are an excellent time for families to get together, forget the hustle and bustle of life and pay attention to what really matters – each other!
I think we can all agree that sometimes the routine of game night can get boring. Let's face it, there are only so many times you can play the same game (with the same winner to ensure the game doesn't end in tears) before you no longer want to play the game anymore. This completely defeats the purpose of game night – you want to make it exciting, interactive and full of laughs.
YULU Toys brings you two brand new exciting and interactive games that encourage problem solving, team building and creative play. Every time you play their games, it is different. YULU's slogan is to bring 'More Play, More Fun!', which is especially true for two of their name games – Break Free and Safe Breaker.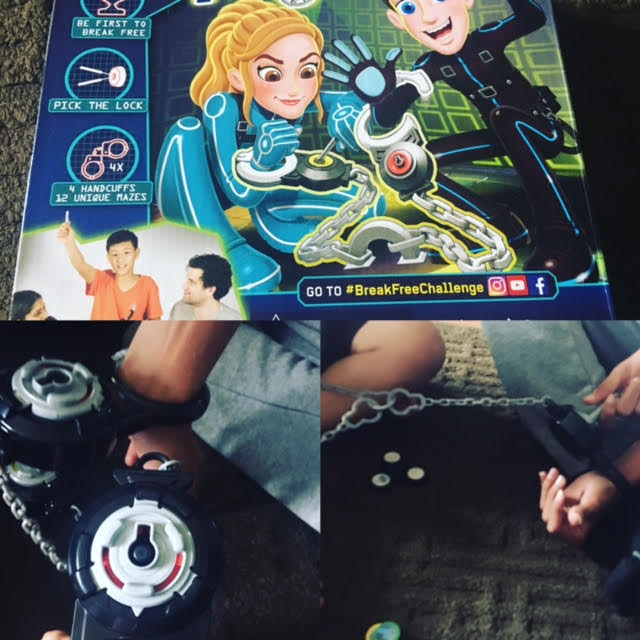 Break Free is a challenging game of skill and quick fingers as you try to pick the lock on your handcuffs! Up to four people (and a minimum of two) can play this game, which is a great fit for most families. There are three difficulty levels you can choose from before you start the race to unlock the cuffs, from easy to difficult and they are identified by colour. All participants must first start of by choosing a level and then handcuffing themselves to each other. Once you are ready to start, each participant uses the lock picker they are given to unlock themselves. This game was intense, exciting and just a bit stressful but only for me! My kids had an amazing time playing this and were able to unlock their cuffs in record time. Mom on the other hand was awful! I ended up getting a bit scared that I was going to be handcuffed to the game forever and it affected how well I was concentrating. My eldest son ended up picking my lock for me after they let me struggle for a couple of minutes each time. We had such an amazing time playing this game, even my Dad got in on the fun when heard us giggling away.
Safe Breaker is a game of skill, memory and luck. In this game, players are trying to crack a code in order to release coins from the safe. This game combines mathematical and luck elements, where participants have to listen for clues with a stethoscope, use fingerprint scanning and more in order to be the first to collect the five golden coins or two diamonds! We had a great time playing this game and each turn was so different. We had to concentrate on the clues and use problem solving skills in order to release the coins from the safe. Each one of us wanted to be the winner in this game! The kids were the better players by far in this one too and it was perfectly suited for their personalities.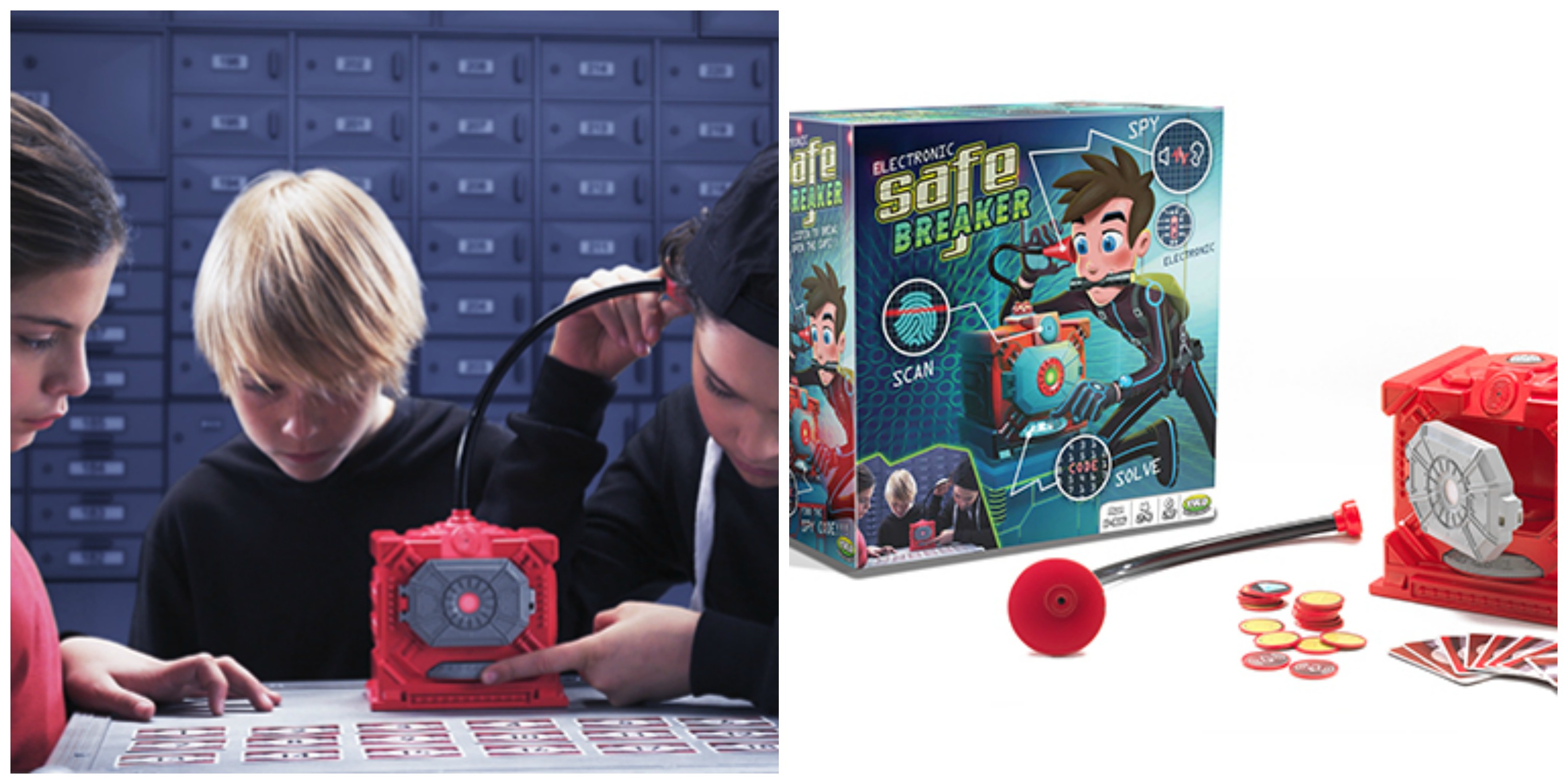 Both games can be purchased at Target in the US and Toys R Us and Walmart in Canada and are suitable for children, six years of age and up and adults alike. Both games come with several small pieces so I would not recommend them for children under the age of three or four.
My Canadian and American readers can now enter to win their own YULU Games prize pack that includes the two games above! Please enter via the Rafflecopter form below – Good luck!
Make sure to follow YULU Games on Twitter and Facebook to keep up to date with the newest games and more!
Disclosure: I received the above mentioned products in order to facilitate this review. All opinions expressed are my own.