Bring the Winter Adventures Inside with Winter Themed Playmobil Sets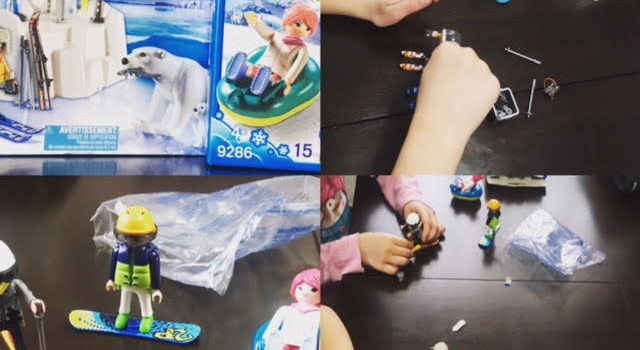 Children love to play and re-create what they see both in real life and on television. As we are in the heart of winter (although my fingers and toes are crossed that the worst has almost passed us by) and the Olympic games are in full force, giving children an opportunity to bring their favourite sports to life with Playmobil sets is a fantastic way to keep them busy and foster some love for creating winter adventures.
Do you have a budding snowboarder? Or alpine skier? Or maybe a fan of cross-country skiing? Or maybe they love just being outdoors in the middle of winter building snow forts, having snowball fights and imagining they are crossing the Arctic in search of polar bears! The possibilities are endless with this new line of winter themed sets, that features a ski lodge, winter SUV, snowball fight, snowmobile, trio sports, biathlete, skiers and Arctic expeditions.
My son and niece tested out the Arctic Expedition with Polar Bears and the Winter Sports Trio over the weekend and had nothing but positive feedback for the two sets.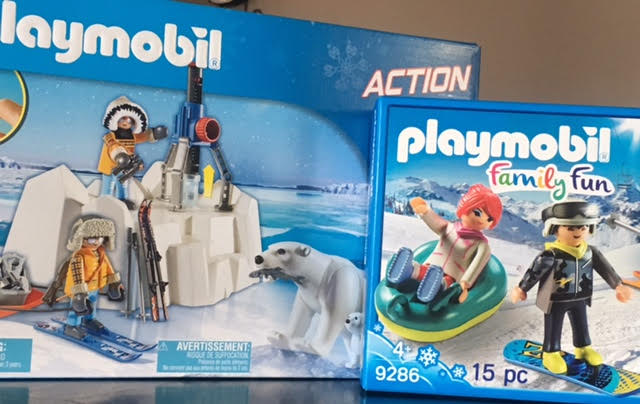 My favourite part of Playmobil sets are the ease of the set up. It can be put together by a six-year-old independently and at the same time my nine-year old niece had no problem whipping her pieces together without it feeling too young for her. All of the pieces are sturdy and easy to grip for little fingers. There were a few smaller pieces like the snowboard, skills and binoculars that I had to help them with but overall both sets were easy for them to manage on their own. Once the pieces are set up they stick together well – those skis were not going to accidentally fall off, which is a huge win for parents! There is nothing worse then a child becoming frustrated by parts that keep falling apart. The quality of the sets are incredible and you know that the pieces will last for a long time.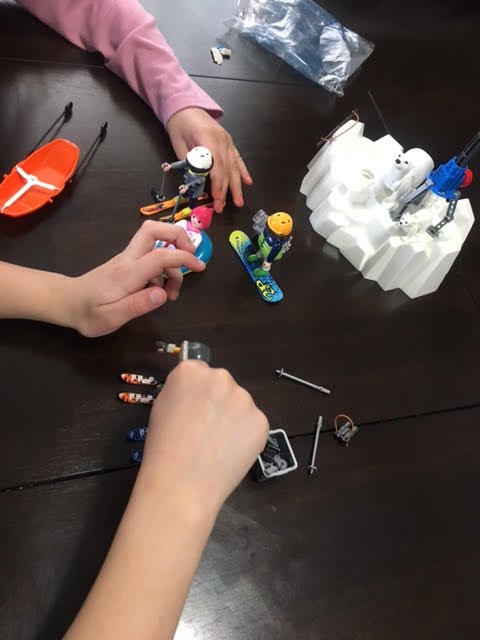 The Arctic expedition was by far their favourite set of the two, although they ended up combining the two sets to make one big winter adventure with daring polar bears and brave athletes who came to the rescue of the scientists (those naughty polar bears were cheeky and kept stealing their supplies!). The set came with one large iceberg, a drill, two fully moveable polar bears and two figures with accessories. The winter sports trio came with three figures and skills, tube, snowboard and winter accessories.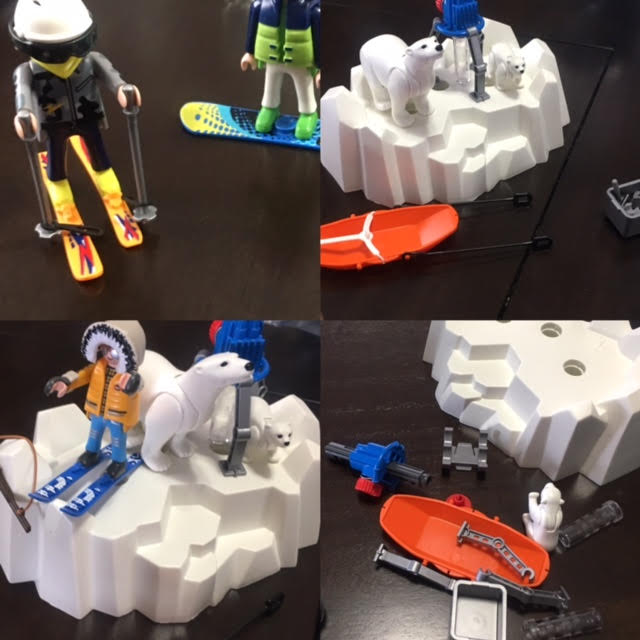 We loved the attention to detail on the accessories, ability to combine the sets into a bigger scene and the ease of set up. These sets were a win win for both the kids and my husband and I.
The entire line of winter themed sets range in price from $14.99 to $89.99 and can be purchased on the Playmobil website and at most retailers.
Make sure to follow Playmobil on Facebook, Twitter and Instagram to keep up to date with all the latest information and new releases!
What is your child's favourite winter activity?
Disclosure: We received the above mentioned products in order to facilitate this review. All opinions expressed are my own.